Use a picture frame to create an untraditional welcome wreath for your front door! This step by step tutorial shows you how to easily create your own frame wreath.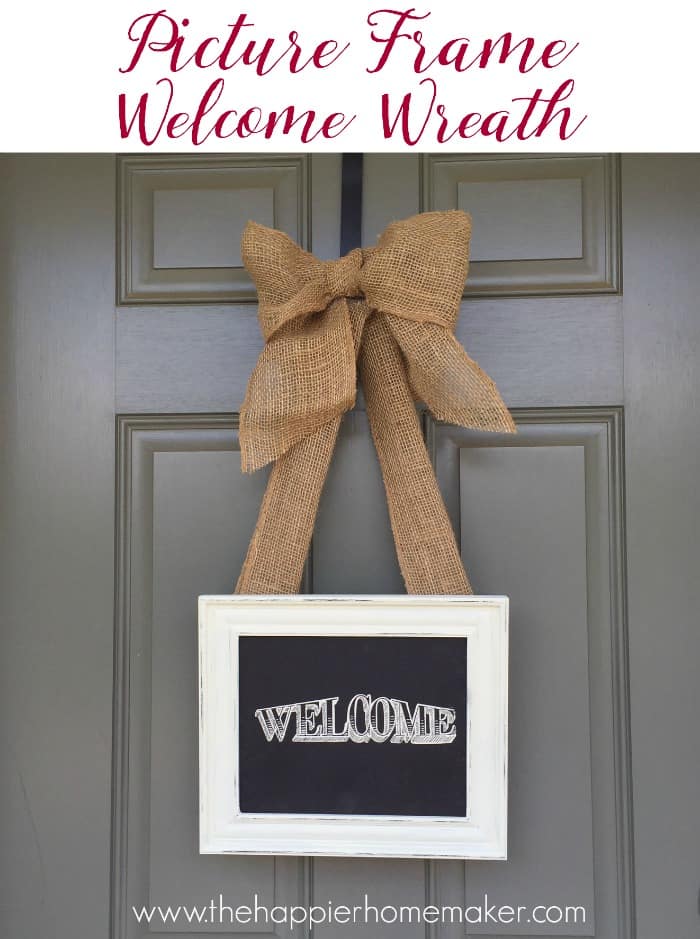 When we pulled into the driveway last week after our cruise and being away from home it was clear to me that my DIY Spring Wreath had run it's course and needed to be replaced…it must have been windy while we were gone because it was looking rough! As I started digging in my garage hoard of wreaths I spotted an old picture frame and was inspired to make a fun DIY Picture Frame Welcome Wreath instead of a more traditional option!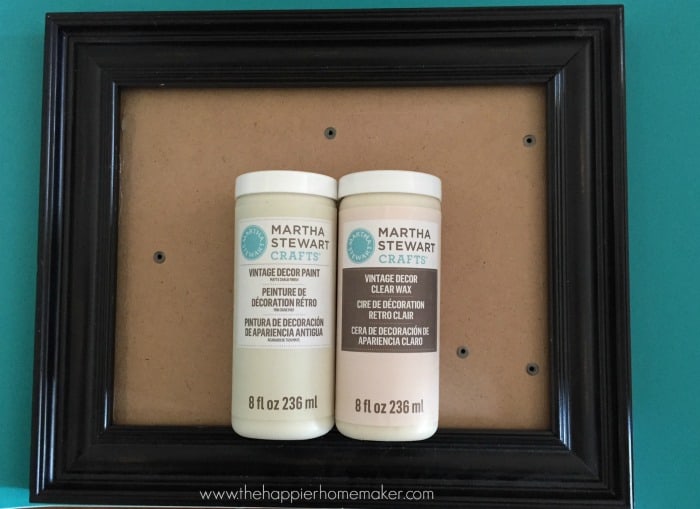 This frame was a pretty cheap one I've had for years and the finish looked the part. I wanted to give it a more shabby chic look so I pulled out my Martha Stewart Crafts Vintage Decor Paint in Linen-it has a gorgeous chalky finish!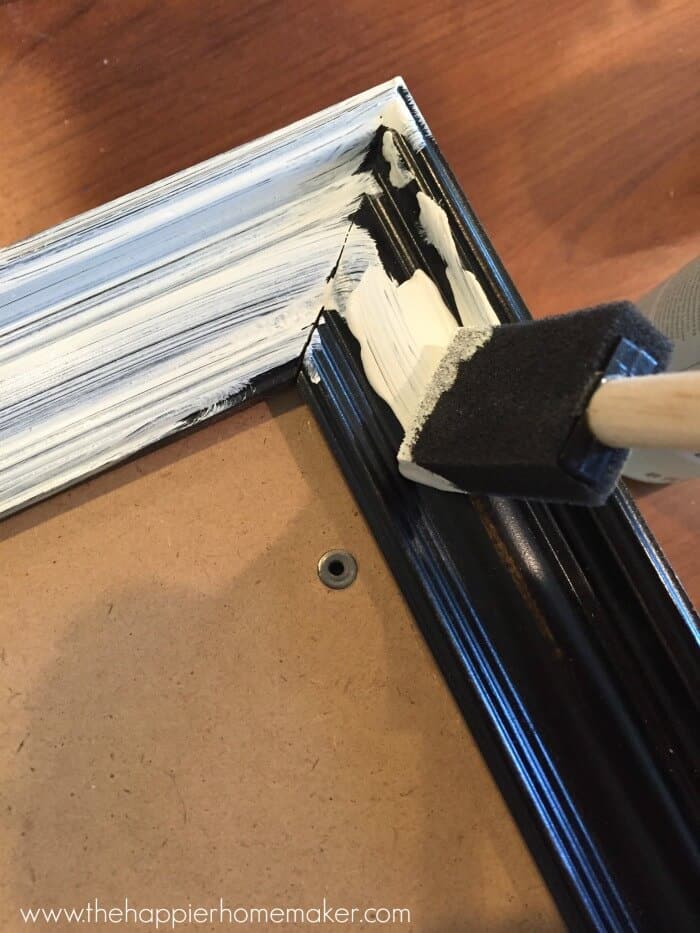 I gave the frame three coats of paint to fully cover the dark base color, and I was sure to let it dry fully in between coats.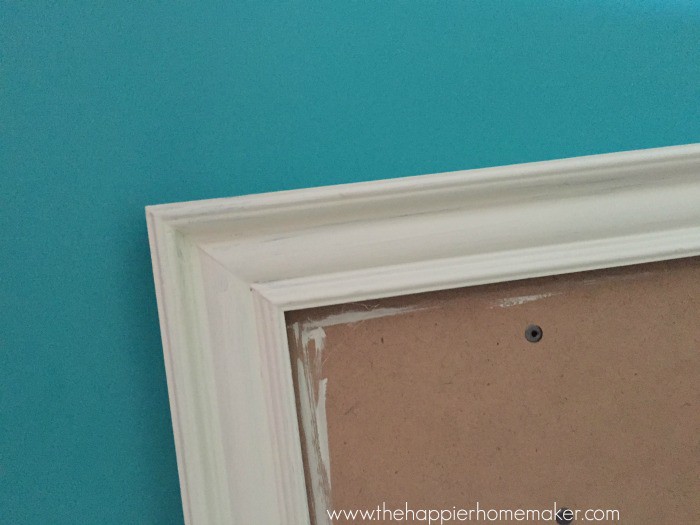 The coverage was great and I loved the finish. I decided to give it a little bit of distressing with sandpaper to enhance the vintage look!
After sanding I gave it two coats of the Vintage Decor Wax to give it more protection from the weather. Then it was time to create my welcome sign!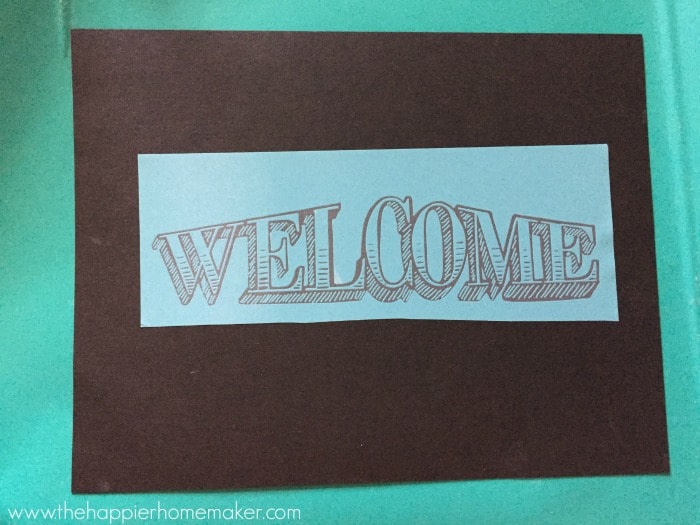 As part of my participation as a #12MonthsofMartha blogger I get to try out a lot of Martha Stewart Craft supplies and had been recently sent some self adhesive silkscreens. I was a little nervous because I had never used a silkscreen before but I was in love with the lettering on this welcome text! I cut out my silkscreen and adhered it to some black cardstock-it stuck easily with no problems wrinkling, etc.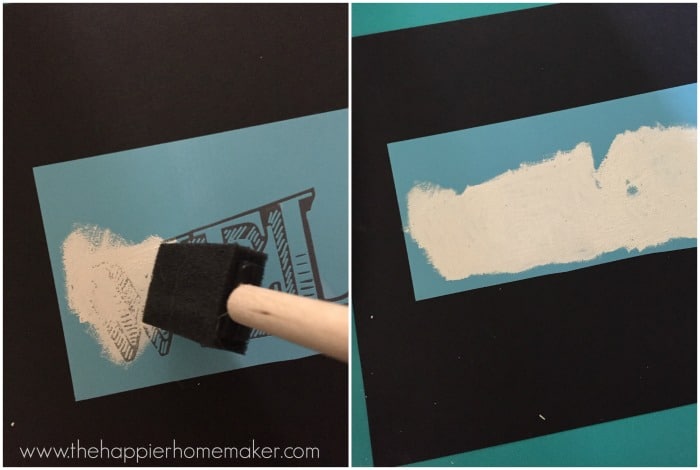 Then I used the same Linen Vintage Decor Paint and a foam brush to carefully dab the paint over the silkscreen. I dipped my foam brush in the paint then blotted it in a paint tray to make sure I didn't have too much on the brush before applying it. The directions said to peel it off while it was still wet and I admit I was pretty nervous about it, I'm not the best at stenciling and this seemed so similar.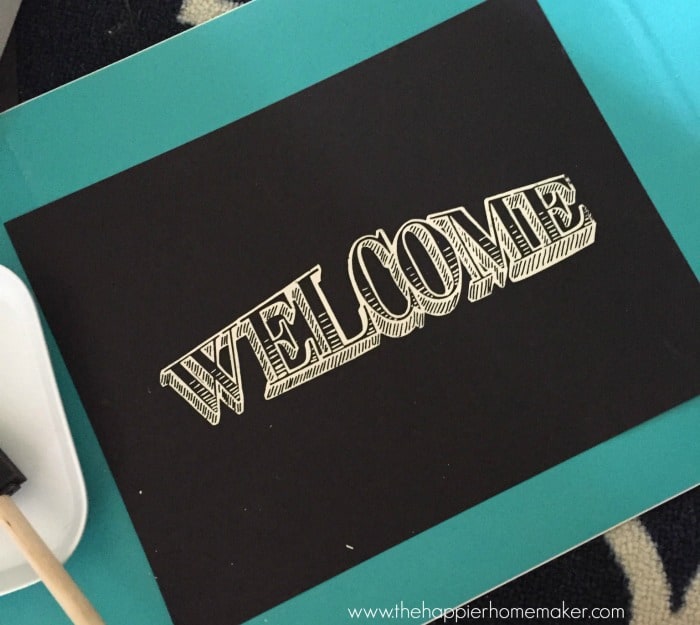 It peeled off smoothly and I may or may not have made a squeal of happiness when I saw how beautifully it came out! Consider me a silkscreen devotee from here on out! I popped the art in the frame when it was dry and got ready to finish it up!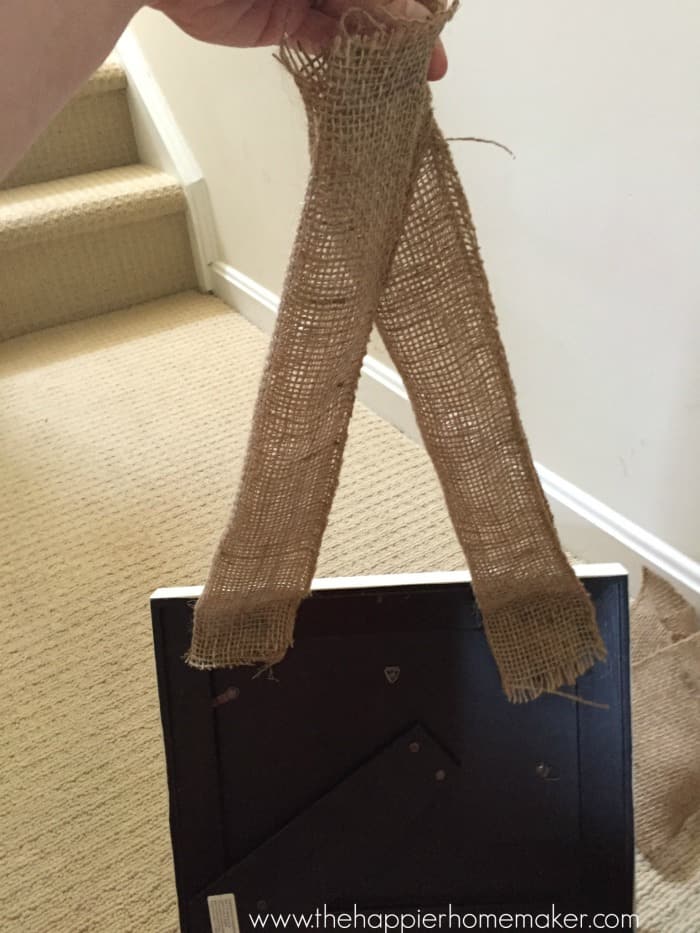 The last step was to hot glue some burlap ribbon onto the frame and attach a bow to the top. Then it was hanging time!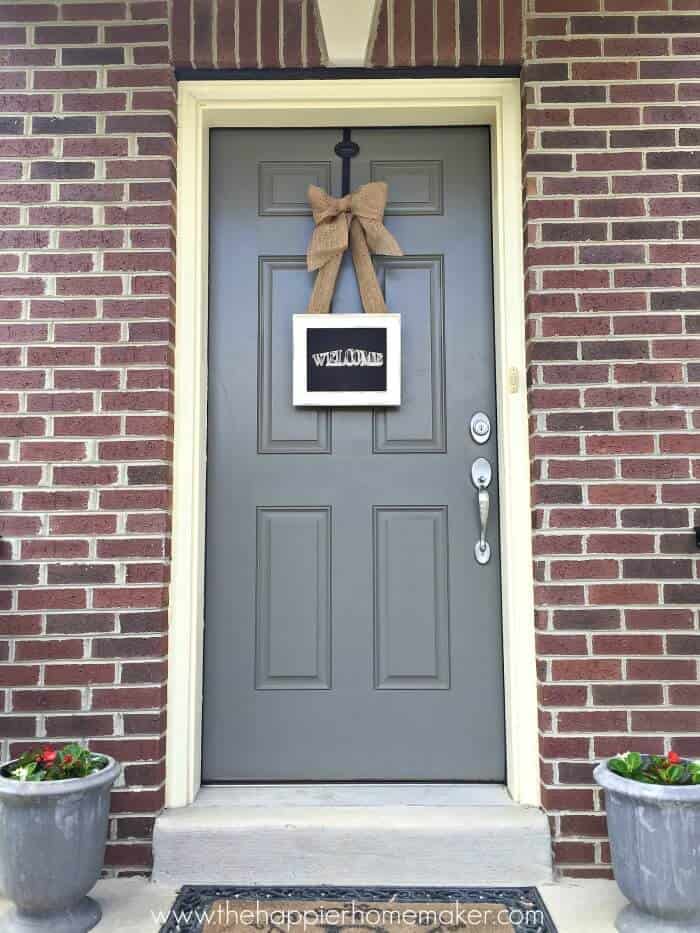 I think it turned out pretty darn cute and looks great on the porch flanked by the tiny baby begonias I planted last weekend!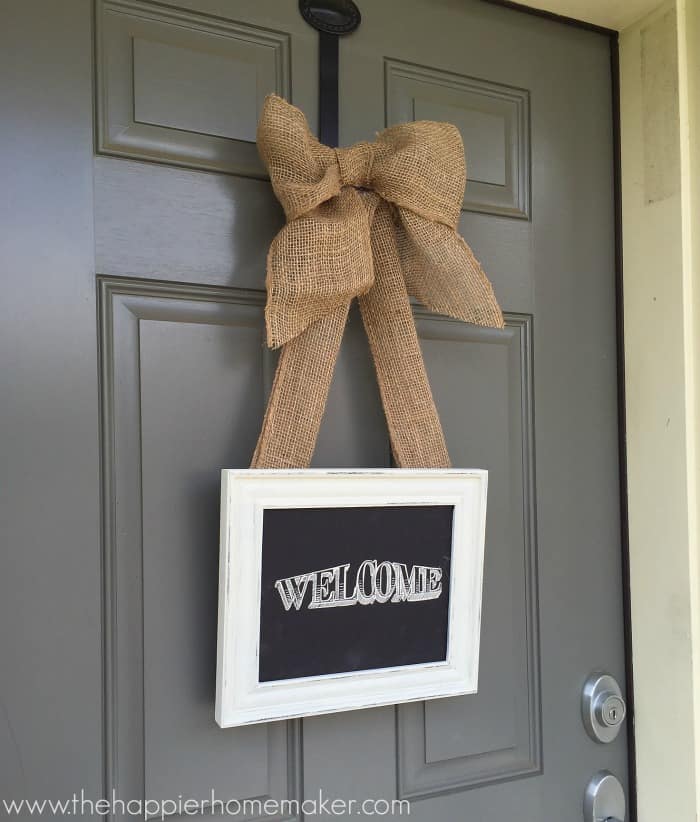 What do you think? Are you a non-traditional wreath kindof person or do you like the standard round wreaths? Let me know!
Here are some other door wreaths you might like: