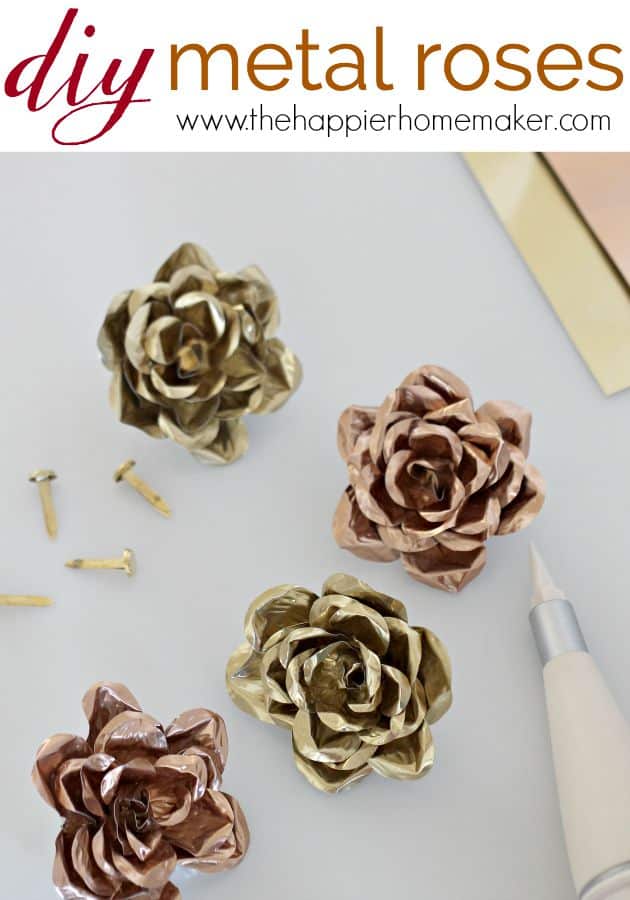 I can't tell you all how much fun I'm having being a #12MonthsofMartha blogger this year, it's been so inspiring to get to test out the latest and greatest Martha Stewart Crafts materials each month.  
This month I received an amazing package with lots of fun metal-working supplies! It was totally outside of my comfort zone but once I dug in and realized how similar working with metal sheets was to the papercrafting I used to love to do when my children were younger.
I was inspired to make these pretty little DIY metal roses and couldn't be more excited about how beautiful they turned out!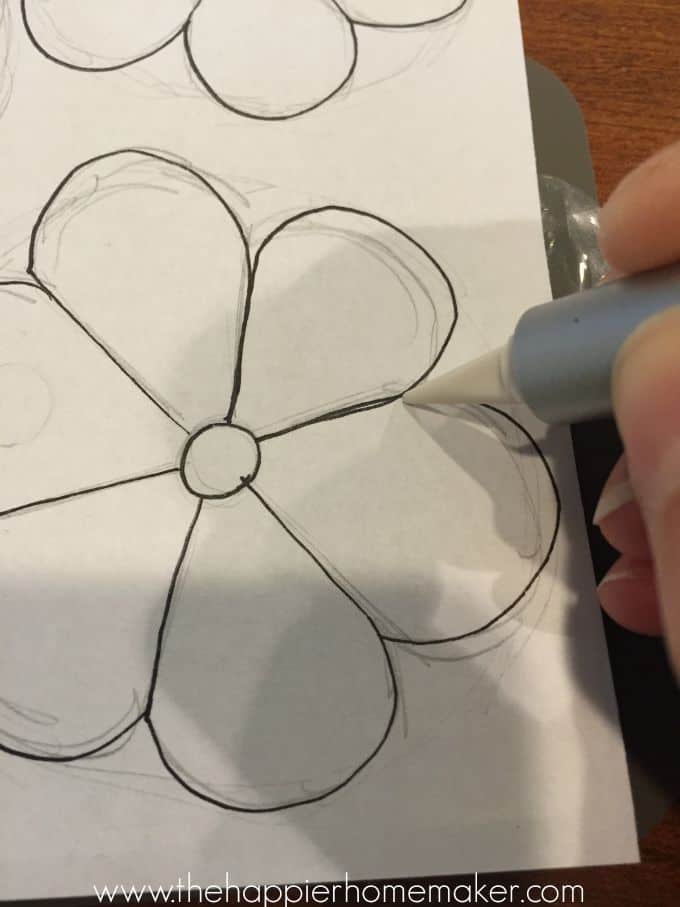 This post contains affiliate links for the products I used-these links offer me a small commission and do not increase your cost at all. Thank you for your support of this blog!
Supplies:
I started by drawing out some flower petal layers on a piece of paper. (I'm attaching a pdf of my drawing here in case you'd like to use it!)
I then traced the template onto my metal using the small embossing tool and embossing pad that come with the Martha Stewart Crafts Metalworking Tool Set.
After all the templates were traced I carefully cut them out, being sure to leave each petal attached to the center circle.
Hint: Perfection is not necessary here, it's a very forgiving craft!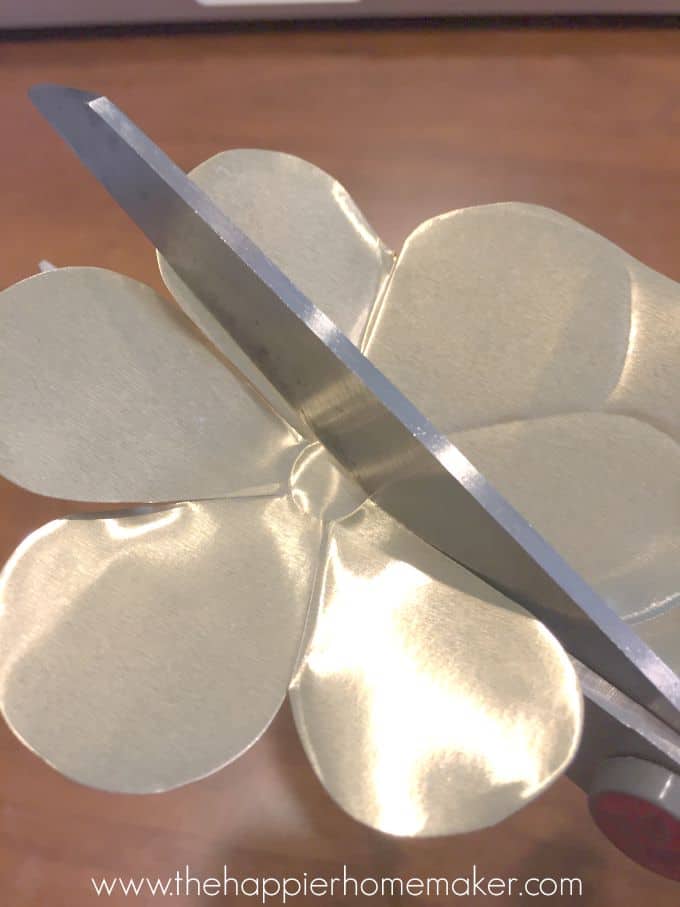 After all the layers were cut I again use the small embossing tool and embossing mat again to add some texture to the petals. This makes the final flower look so much more realistic!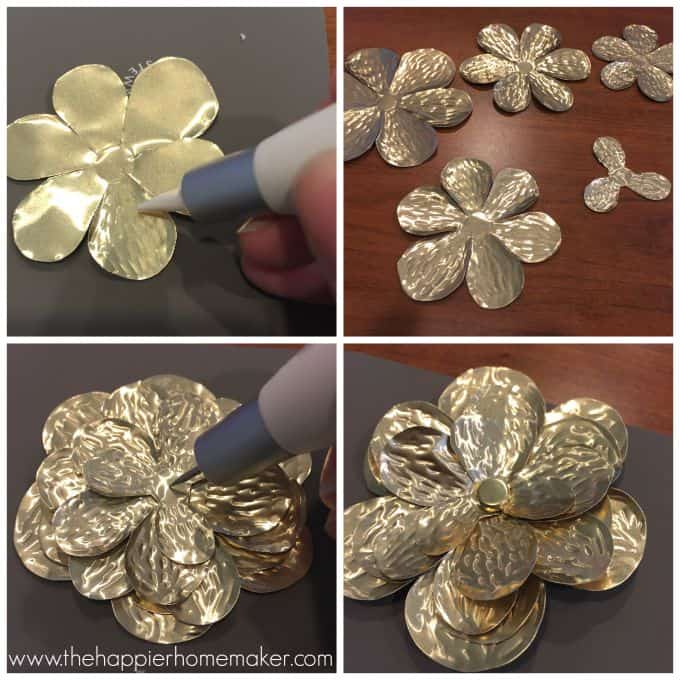 After all the petals were textured I stacked them up biggest to smallest and used the piercing tool to cut a hole in the center. I then carefully pushed a brass fastener through the hole to hold them all together.
Please forgive the video below showing how I bent each petal to give it a realistic shape-I asked my eight year old son to hold the camera for me and he apparently doesn't have the steadiest of hands!
To fold the petals simply fold the tip of the petal in a v shape and then curve the entire petal towards the center just like real rose petals!
So there you have it! These are so easy even my 8 year old could make them once I showed him a quick example! My mind if brewing with ideas for these-perhaps a pretty garland....or embellishing a picture frame?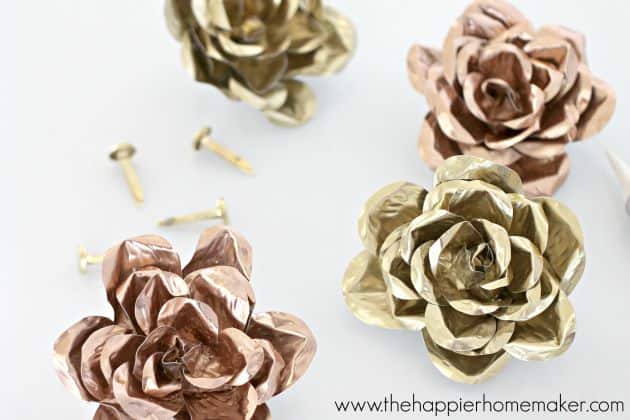 What would you use these pretty little DIY metal roses for?
I was provided crafts supplies as a #12MonthsofMarth blogger, all opinions and ideas are my own.