I'm not a nature girl. I dislike being cold, bugs, getting dirty, pretty much all the thing being out in the woods entails. I'm a sit on the couch with a fuzzy throw blanket and read kind of girl. But nevertheless I braved the wilderness to gather magnolia leaves to make this wreath. And I loved it. And I wanted more.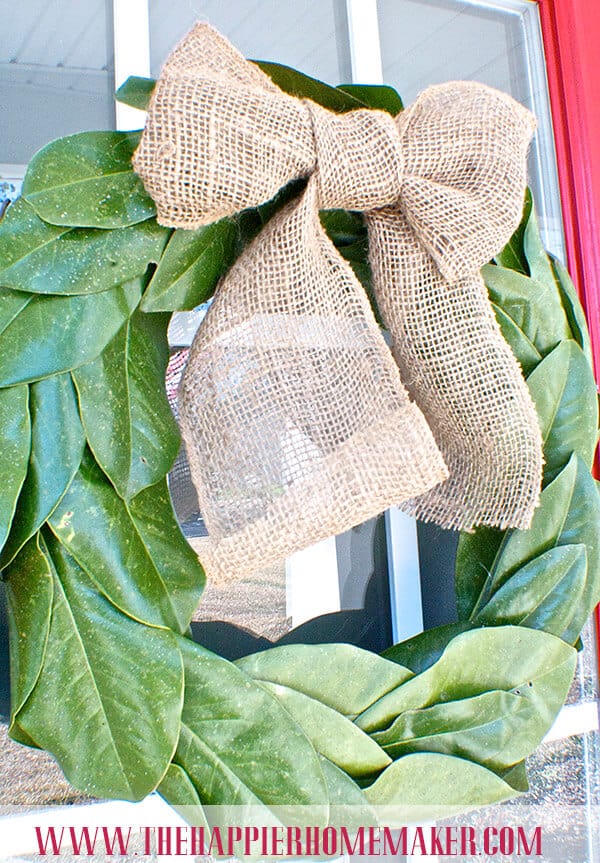 So I again braved the wilderness, I mean the empty lot next door to my house-all the while convinced I saw snakes, spiders, and other such creepy crawlies out of the corner of my eye.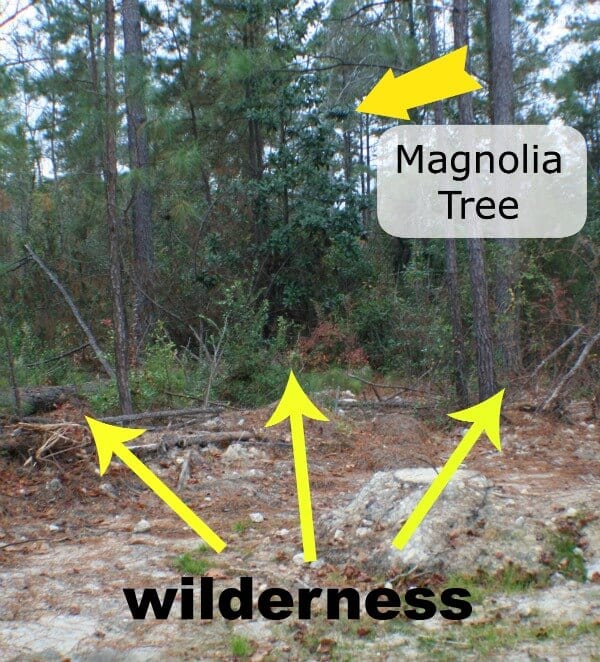 I clipped and gathered to fill this wagon with magnolia branches. Twice.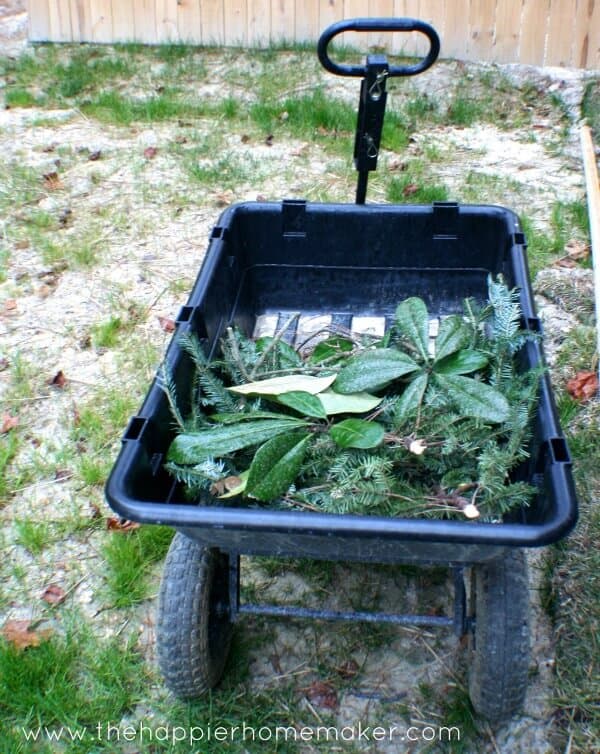 And made myself a little huge garland.
My husband was giving me the "smile and nod at the crazy blogger wife" look the entire time I sat on my front porch wiring together the branches one by one with floral wire. He even dared to tell me he didn't like it and to just buy something to hang up.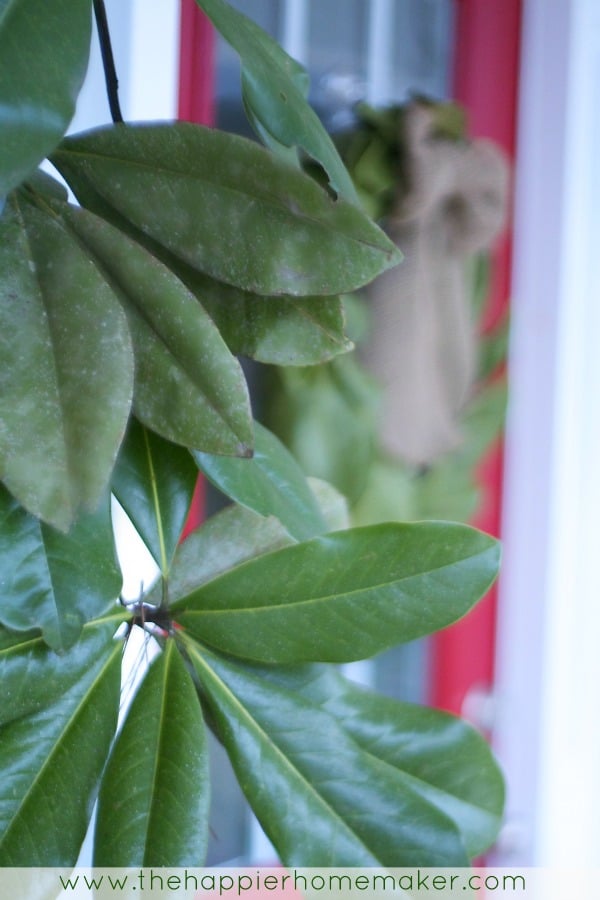 But then a neighbor walked up and asked me where I bought the "beautiful swag" I was hanging.
I smiled at my husband…he's obviously not my target audience.
So what do you think? Too much? Magnolia overload? Or just right?