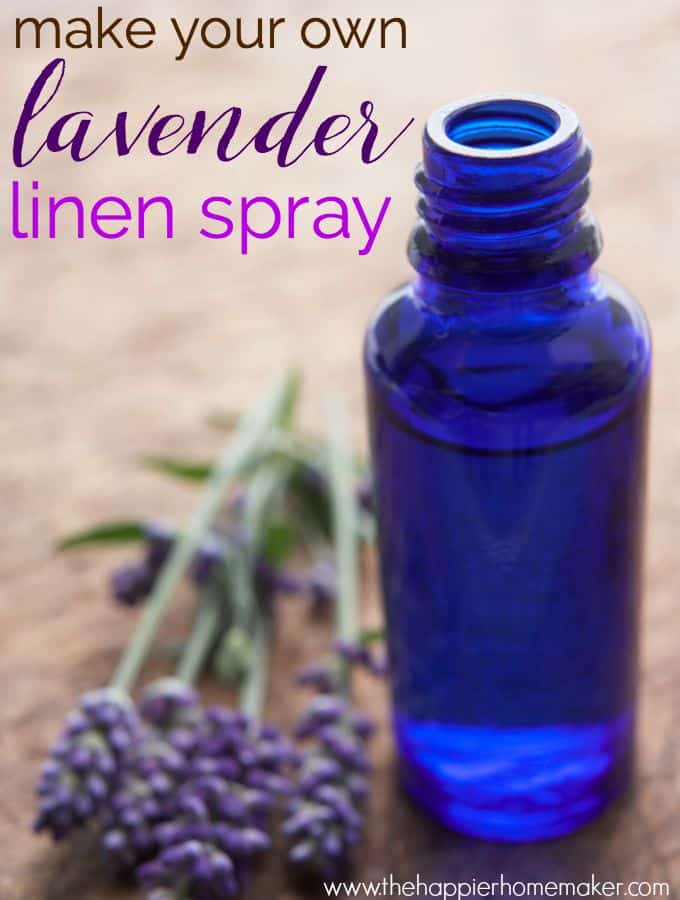 When I was in college I stumbled across a pretty bottle of linen spray on the shelves of TJ Maxx and bought it, not knowing much about it…I'm just a sucker for a pretty bottle! Once I got accustomed to laying down to gently scented sheets I began to be a bit of a linen spray snob I have to admit…there's something about the relaxing smell of lavender when you lay down at the end of the day that is perfection! My husband is a convert now too-I've caught him spraying the sheets as he makes the bed on the weekends!
That being said, over the years I've transitioned from buying linen spray (it gets pricey!!) to making my own-not only do I save money when I make DIY Lavender Linen Spray-I also know the ingredients and know I'm not laying down to artificial fragrances and chemicals instead of natural ingredients!
Ingredients:
2 tablespoon witch hazel (or vodka if you're feeling saucy!)
6 tablespoon water
10 drops Lavender essential oil (I recommend Young Living)
spray bottle (I prefer these)
Directions:
Combine witch hazel and lavender oil in a bottle, put on the lid and agitate for 15 seconds to mix thoroughly. *Don't skip this step-the essential oil won't mix with the water unless first dissolved in the witch hazel!* Add the water and give a swirl to mix.  Spray on your linens and enjoy that beautiful, relaxing aroma!
So…tell me, do you use a linen spray? Are there any favorite fragrances you love for bedtime?
If you like Lavender, you'll also love these posts (click the picture to be taken to the tutorial!)