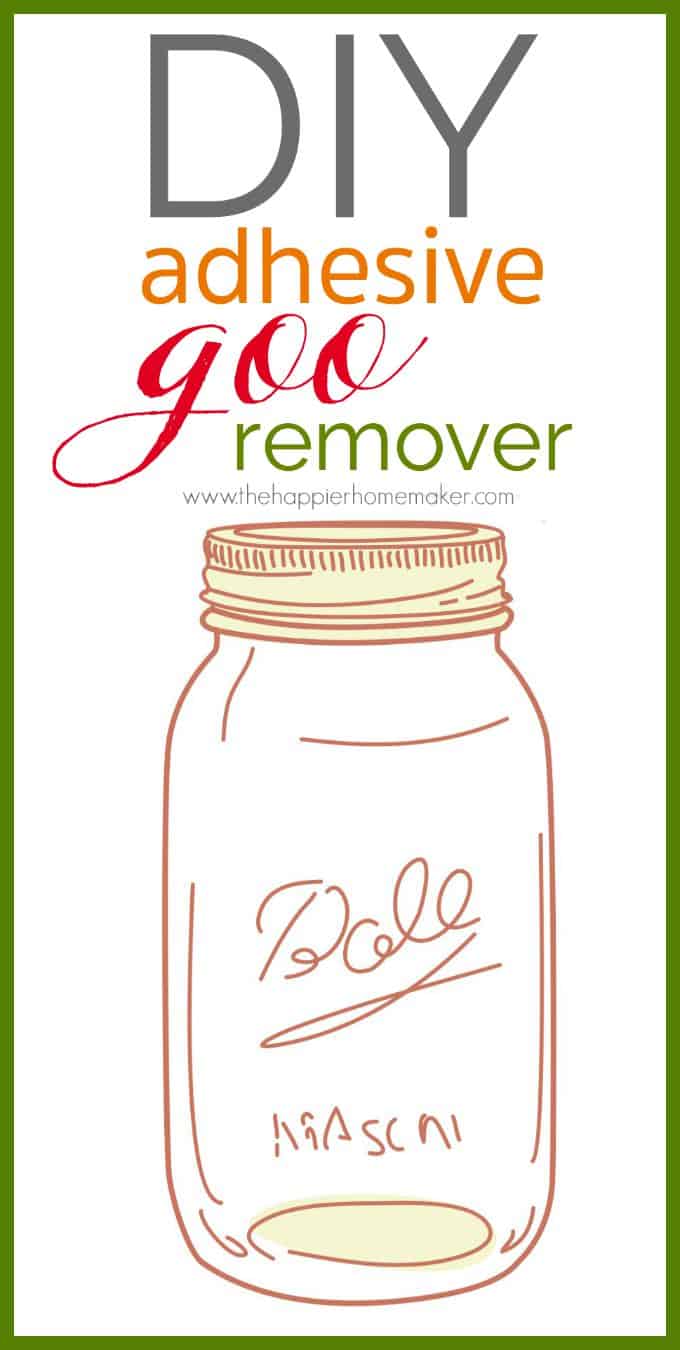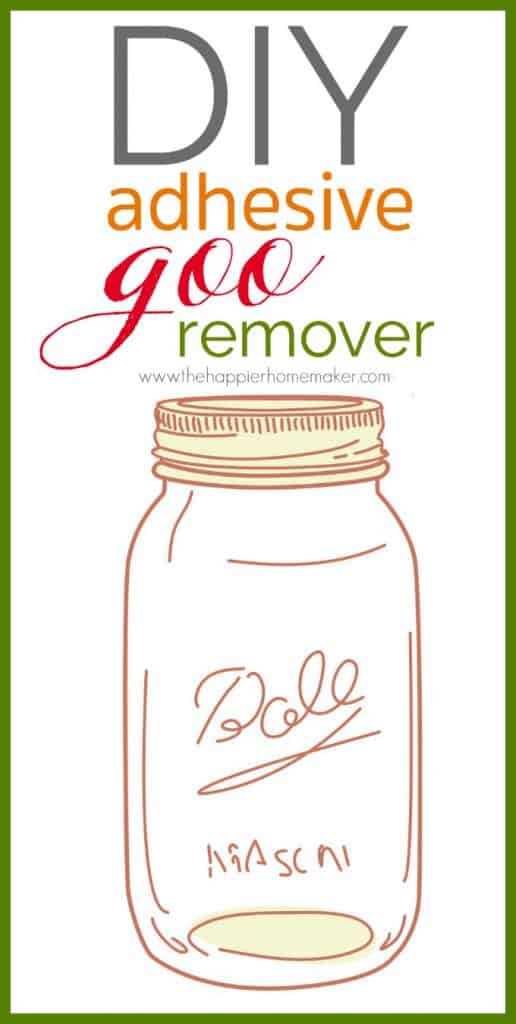 Unless you've been living under a rock it's pretty obvious that repurposing jars is kindof a big thing in the crafting/decor world.  And why not-it saves money and benefits the environment on top of looking cute! I have jars everywhere in our home, my husband is constantly poking fun of the jars I have stashed everywhere!
One of the biggest problems when reusing jars is that icky sticky residue leftover from the labels-I used to have such a hard time removing them and would toss so many jars because of it.
Not any more!
After trying about twenty different so called DIY Goo Gone recipes online I've finally found the perfect goo removing mixture that gets rid of sticker and label gunk and residue with no problem!
Jar lovers rejoice!
(For tips on removing contact paper see this post from Angie at The Country Chic Cottage.)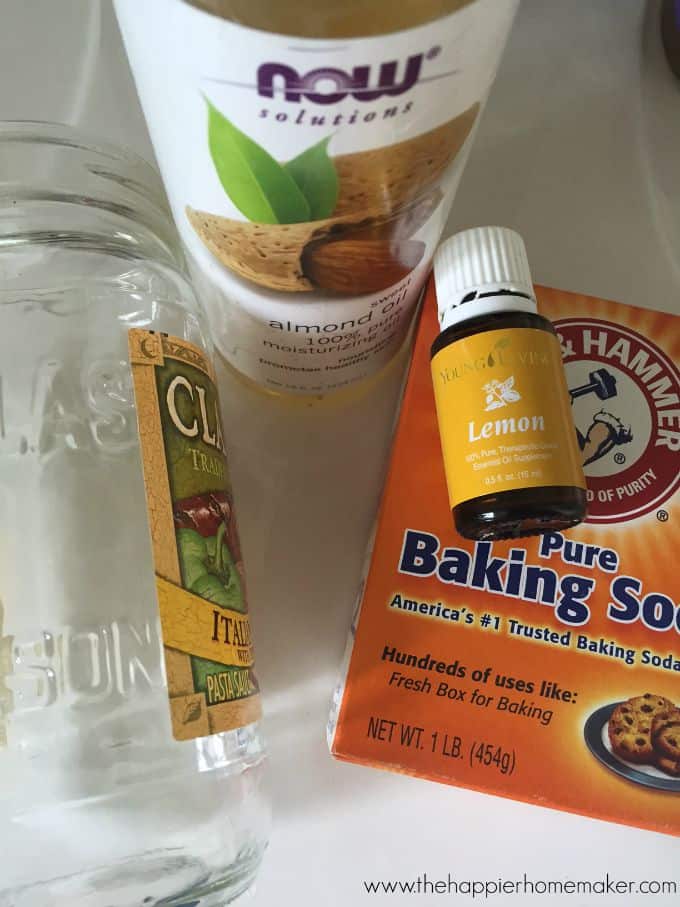 Ingredients:
½ cup almond or coconut oil
½ cup baking soda
10 drops Melaleuca A (tea tree) or Lemon Essential Oil
Directions:
Peel off as much of the label on the jar as possible. Mix the baking soda and oil until well blended then add the essential oils and continue to blend. (I eyeball the measurements and mix it right in my hand for small batches-added bonus it makes your hands nice and soft!)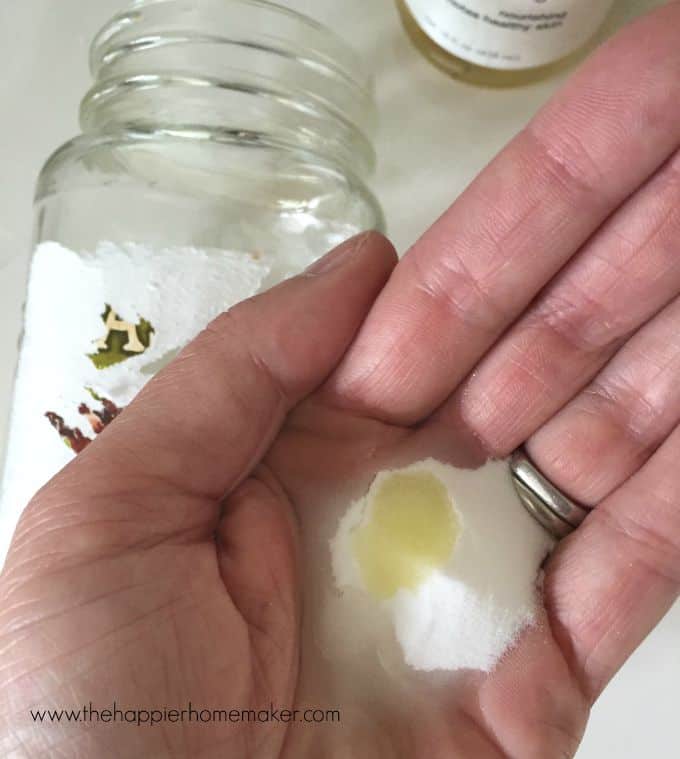 To use it, rub the paste over the area where the sticky stuff needs to be removed and allow to sit for 15 minutes.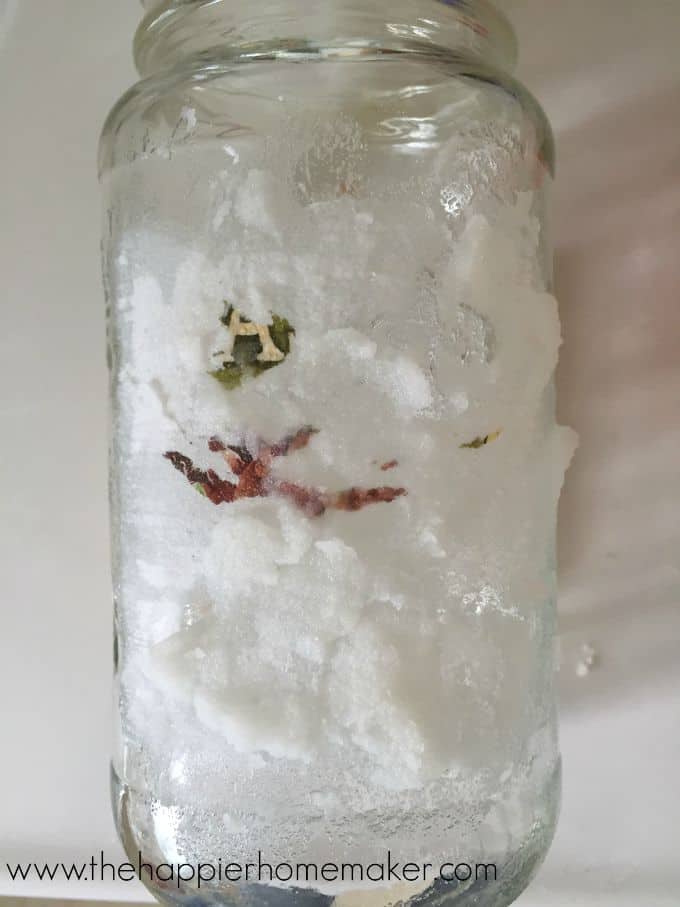 Run under warm water and rub the residue off with your hand, you can see it comes off easily at this point.
Every now and then I encounter a particularly stubborn area and I repeat the process letting it sit 5-10 minutes the second round and it comes off easily after that!
What are your favorite ways to reuse jars? Here are a few of my favorite jar projects (click the picture to see instructions):