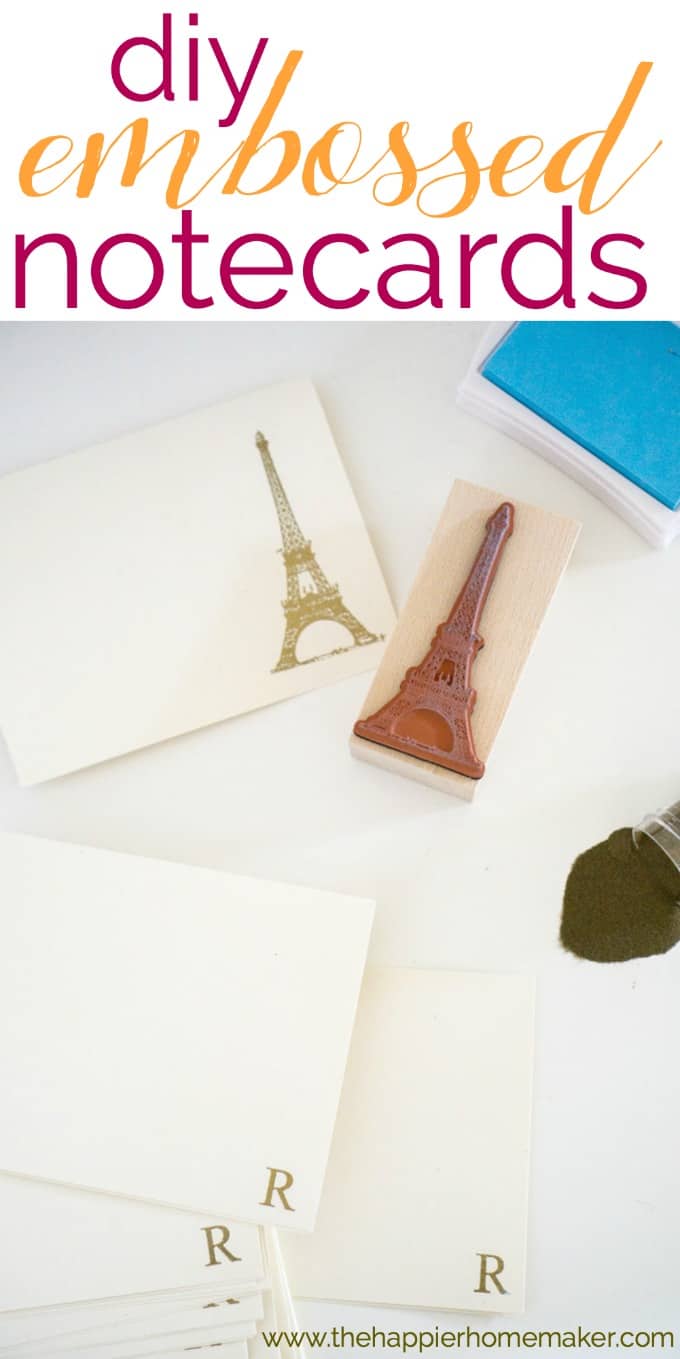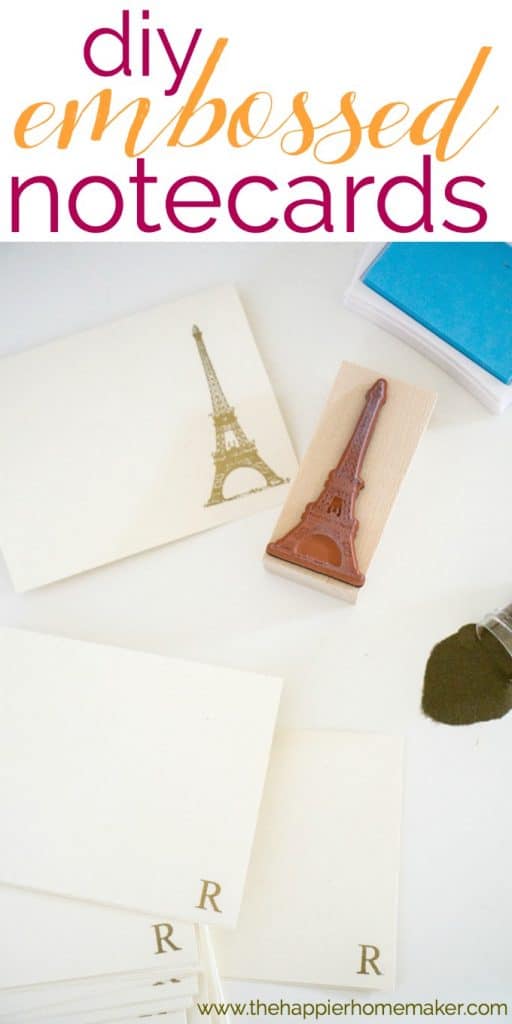 I mentioned that my husband was promoted recently and in the aftermath of our celebration (it doesn't happen too often in the military-it's a big deal!) he realized he was out of thank you cards.  Now I got started in blogging years ago when I used to scrapbook and stamp as a hobby so I've always made his notecards.  Since I was going to be replenishing his stock I decided to share how I make them-it's easy and I love the handmade, personalized look they have.  Embossed notecards also make great DIY gifts as well!
Supplies (some affiliate links)
Blank Notecards-look for a smooth surface and heavier weight paper
Stamp of your choice-I have an alphabet set so I can make gifts for anyone
Use the embossing pad and stamp to place your design on the paper. My favorite embossing ink pad is Versamark which is clear, but I bought a tinted version to show you better in this tutorial.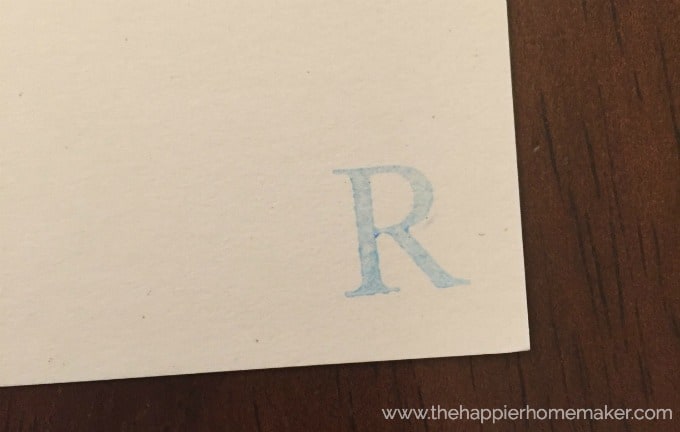 Be careful if your stamp has edges that you don't push down too far and get this: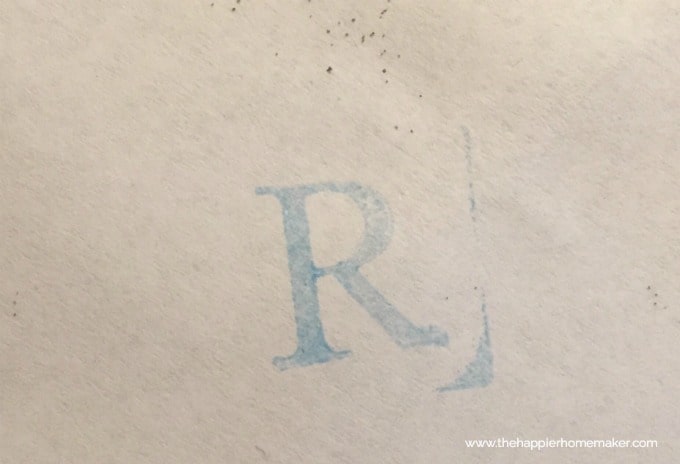 Sprinkle the embossing powder over your stamped area.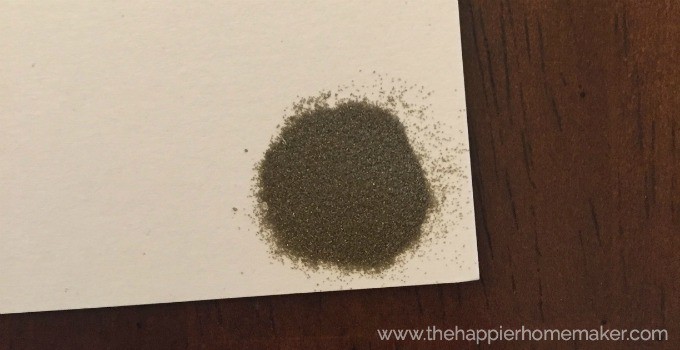 Tap off the excess and return to the container-this stuff lasts forever if you're careful to put the excess back in the bottle! I think I've had one vial for literally 6 years! You'll see that powder has stuck to the embossing ink.  Be sure there is no stray embossing powder on your paper before moving on-you can use a small paintbrush to brush extra off the paper if needed. (You can see I had stray powder in the picture below-I brushed it off after I took the pic!)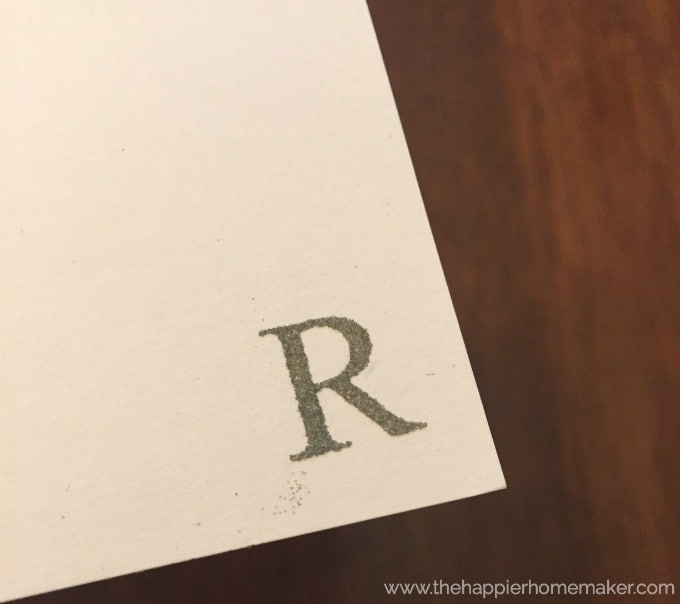 Next is my favorite part.  Fire up the heat gun and aim it at the powder-it literally melts and takes on a gilded look right before your eyes! (You might need to click on it to view it larger to see better-I forgot to film it sideways!)
Isn't that neat? I was able to make my husband 12 cards in less than 10 minutes.  I made some other with some random stamps I had laying around…we're hoping to visit Paris once we move to England this summer so the Eiffel Tower stamp was calling to me!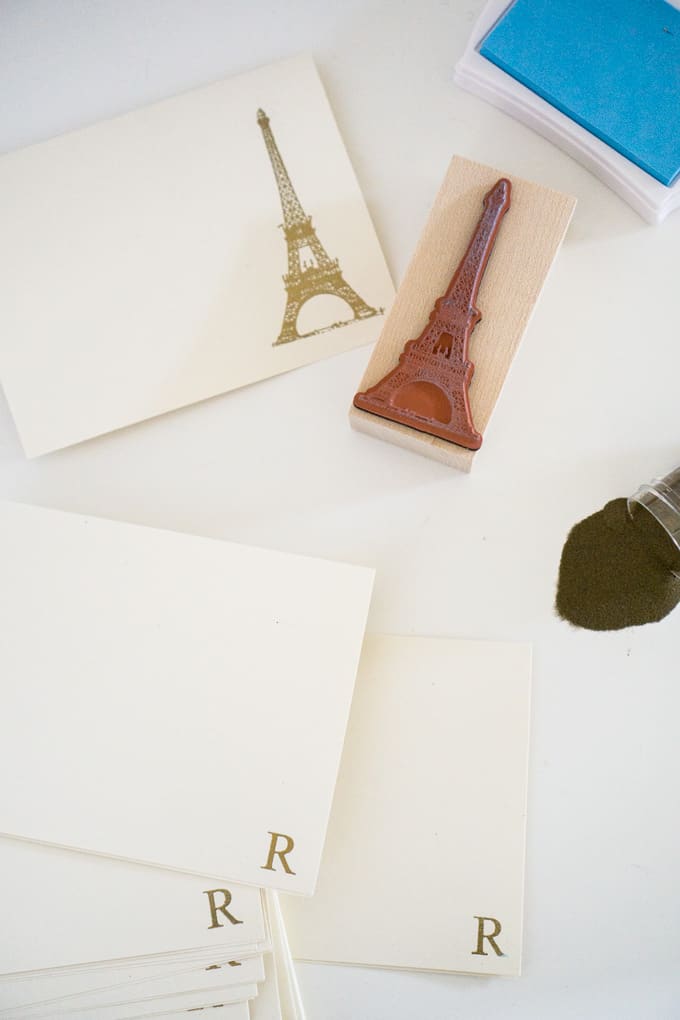 I hope you like this easy DIY!