This DIY Cinnamon Stick Candle Holder is an easy Christmas craft and also makes a great homemade gift for the holidays. With just a couple of supplies you can make this candle holder in just minutes!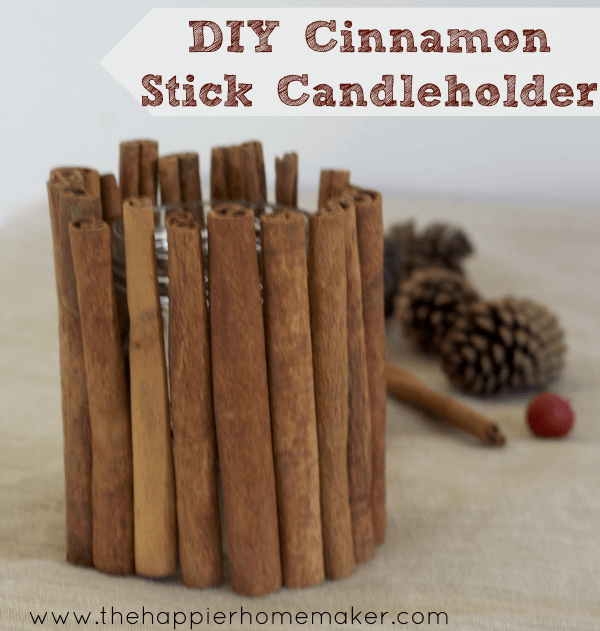 I can't believe it is already the end of September. This week I'll be turning the ripe old age of 33 and celebrating my 7th wedding anniversary! Fun times!
With 3 months left until Christmas it is time for me (and perhaps you too?) to start thinking gifts. For the past two years I have given homemade Christmas gifts to everyone outside of our immediate family and I love the personal sentiment as well as the kindness on my budget! From now until Christmas I'll be sharing about one gift a week that you can easily and frugally make for loved ones this holiday season. I hope you enjoy it and can find great ideas to use in the coming months!
First up in the Homemade Holidays series are Cinnamon Stick Candle Holders. I am far from the first person to dream these up but they are so simple and easy and the finished look it the perfect blend of modern and rustic so I just had to share.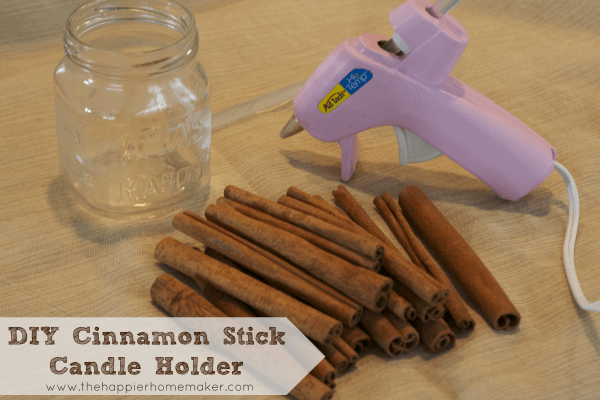 All you need is a small jar, glue gun, and a bag of cinnamon sticks-I bought mine for $2 at the craft store. While you can use the cinnamon sticks from the grocery store be aware that they are more expensive and shorter than those intended for crafts. To assemble the candle holder simply glue your cinnamon stick around the jar being sure to line them up at the bottom. Seriously, can it get any easier that that?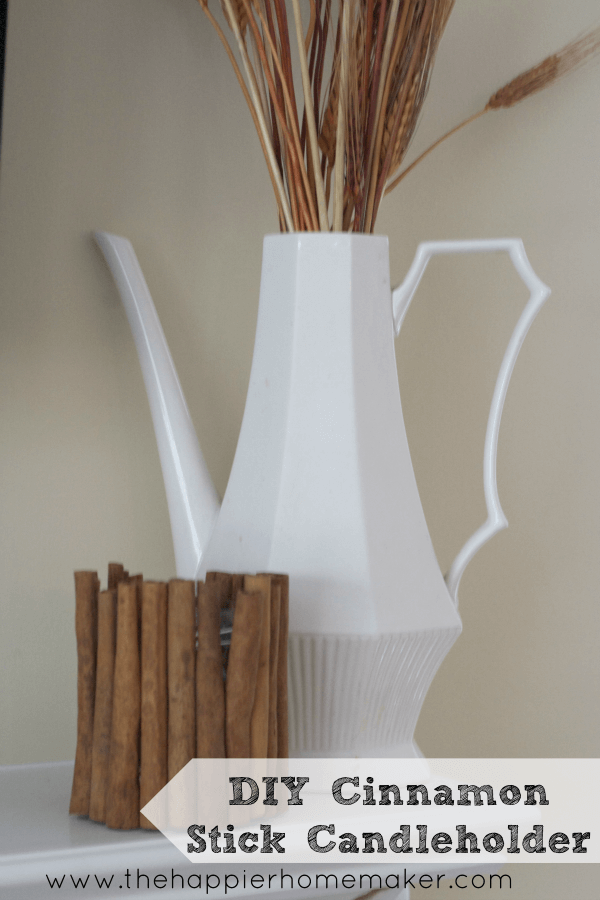 These would be great not just for gifts but for a simple centerpiece or table decoration as well.
Do you give handmade gifts during the holidays? What is your favorite homemade gift to give?