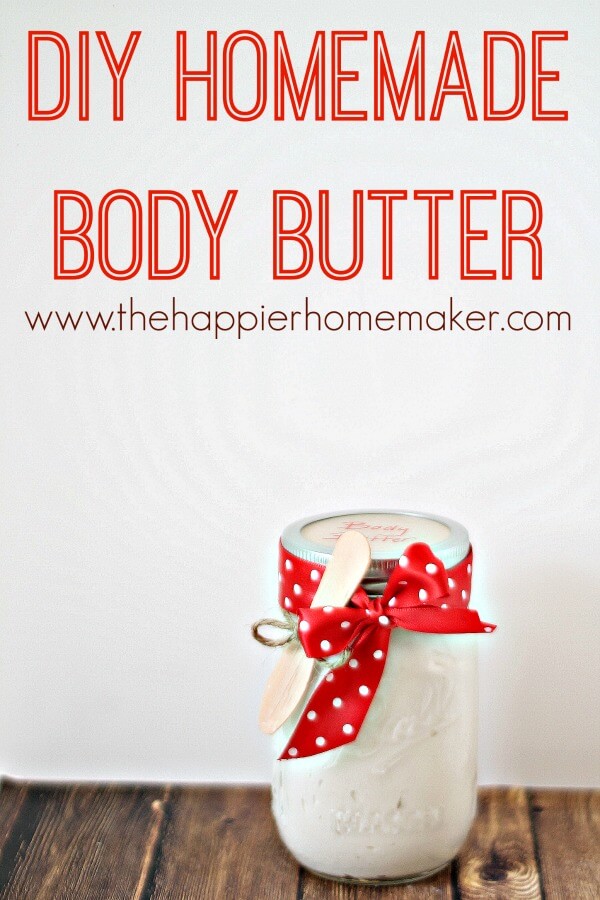 For my birthday in September my hubby got me shea body butter from a certain super well known chain. I have what I'd call very "irritable" skin-I've struggled with dry skin, excema and psoriasis since I was little and have a hard time finding lotions that work well for me. The shea body butter was absolute perfection though…my skin was smooth, moisturized, and I noticed less irritation.
BUT I was going through that stuff like it was my job and it's not cheap. And y'all know me, it got me wondering if I could make my own DIY body butter.
I scoured the internet and tried my hand at a few recipes and today I'm sharing with you my favorite concoction! This would also make an awesome last minute gift for the holidays!!
Shea Body Butter
Makes 3 cups
1 cup organic raw shea butter
1/2 cup almond oil
1/2 cup coconut oil
Melt shea butter and coconut oil in the top of a double boiler or a glass bowl sitting on a pot of boiling water (this is my method since I don't have a double boiler). Sorry for this horrible picture, my camera kept fogging up from the steam- I just thought you'd appreciate seeing what the melting process looks like!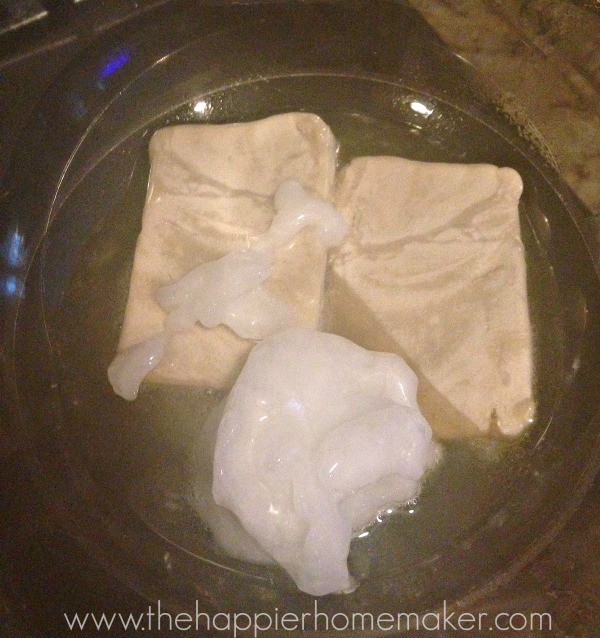 Once everything is melted remove from heat and let cool for 30 minutes.
Stir in almond oil. If you want your body butter scented this is when you would add essential oils.
Place oil mixture in freezer to chill/harden.
Once the mixture solidifies but it in a stand mixer (affiliate link) and whisk until it turns a creamy-buttery consistency. It took mine about 6-7 minutes to get good and creamy.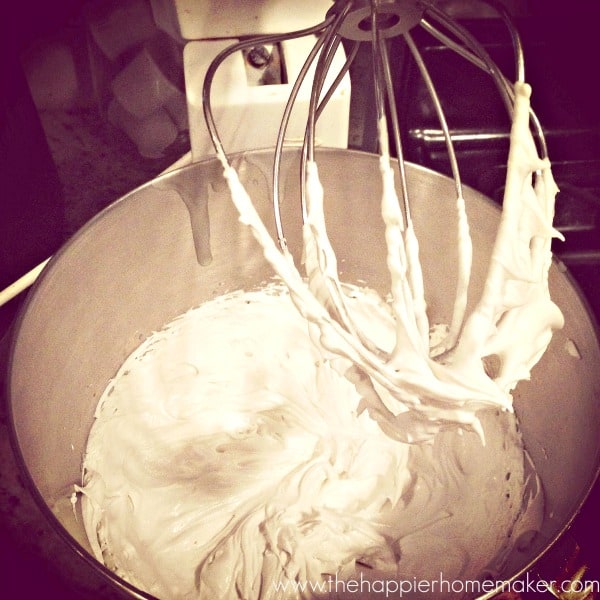 I scooped my body butter into mason jars and keep it in a cool, dark cabinet. I've found it feels a little more oily than the store bought stuff at first but it soaks in quickly and is great after the shower!