What comes to your mind when you think of the beach?
Jane and Sonja here from Sustain My Craft Habit, a DIY, craft and home decor blog where we share creative nature-inspired projects. For us, one of the first things that come to mind is driftwood. Creating DIY beach decor projects using driftwood we've collected from the beach has become a family tradition.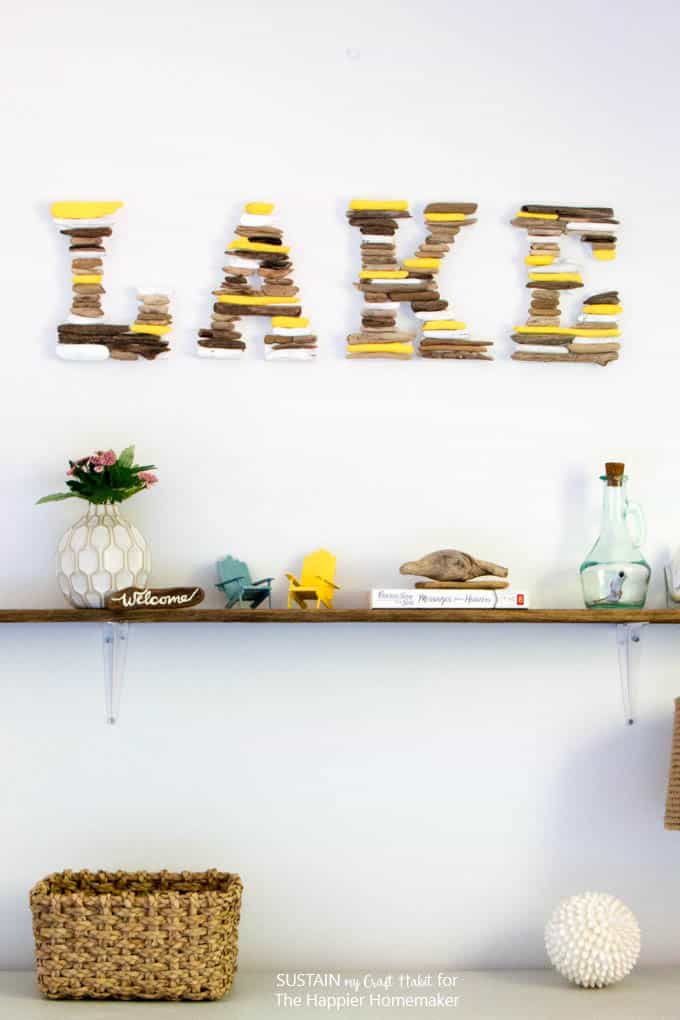 We were inspired by a painted driftwood wall art piece we made as part of a recent beach themed bedroom makeover. Now we are on to the second bedroom of our family's coastal cottage renovation so we've created this fun and playful driftwood LAKE art as part of the room's beach decor. You can take a peek at the room's beach themed mood board here.
So the next time you're at the beach, don't forget to scour the sandy beaches for beautiful pieces of driftwood that you can use to make your own DIY beach decor.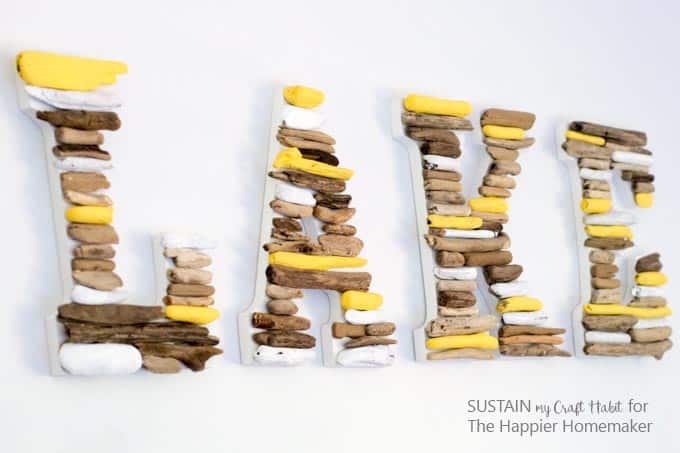 Supplies Needed for this DIY Beach Decor Idea:
8-9" MDF white letters
Wood glue, Lepage, clear white
Paint (assorted coastal colors, we used Decoart Americana Chalky Finish in Rejuvenate and Everlasting)
Paintbrush
Driftwood, assorted lengths and widths ranging from 2" to 4"
How to Make your own DIY Driftwood Letter Art:
Begin by placing your clean and dry driftwood pieces on top of the MDF letter staggering the pieces so the letter is covered as much as possible.
2. Once you're happy with the layout, randomly remove some of the driftwood pieces for painting and place them on a sheet of wax paper.
3. Next, using a small paintbrush, begin painting all sides of the removed driftwood in the colours of your choosing.
4. Once the painted driftwood pieces are dry, place them back on top of your letter to the same place it was removed from.
5. Starting at either the top or bottom of your letter, work in one direction and glue one piece of driftwood at a time. Apply a good amount of clear wood glue to underside of driftwood and firmly press driftwood back onto the letter. Hold in place for 10 seconds.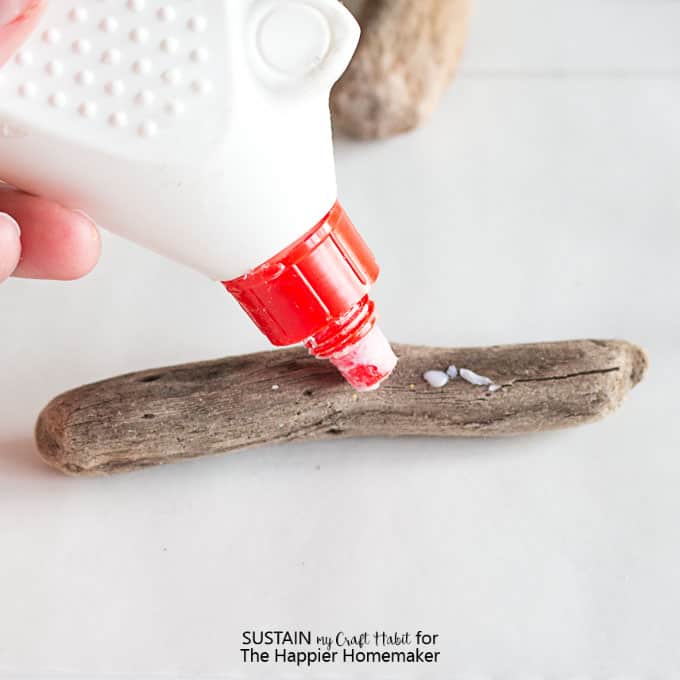 6. Continue until all the driftwood pieces have been glued in place. Lay the letter flat until the glue fully cures (follow the manufacturer's instructions for best results).
Once you art has fully set in place, it is ready to be displayed! You can prop these driftwood letters on a shelf or hang them up on the wall like we did in our lakeside cottage bedroom. Come and check out how we made a rustic DIY shelf for under $5!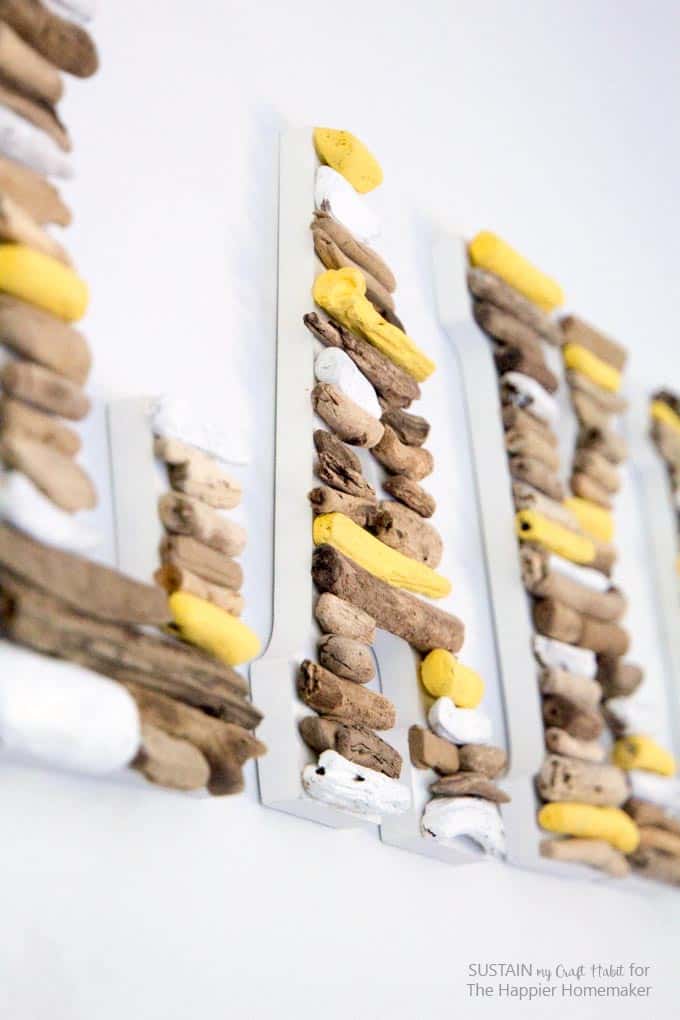 Thank you so much for the opportunity to share this beachy DIY idea with you. Also, you can find us sharing fun DIY and craft ideas daily on Instagram , Facebook and Pinterest!
What treasures do you look for when you're at the beach?