This post is sponsored by Foster Farms®. The opinions and text are all mine.
I don't know about you but I have been anxiously awaiting football season this year. There's nothing I like more in the fall than gathering with friends and family around the big screen and cheering on our favorite teams.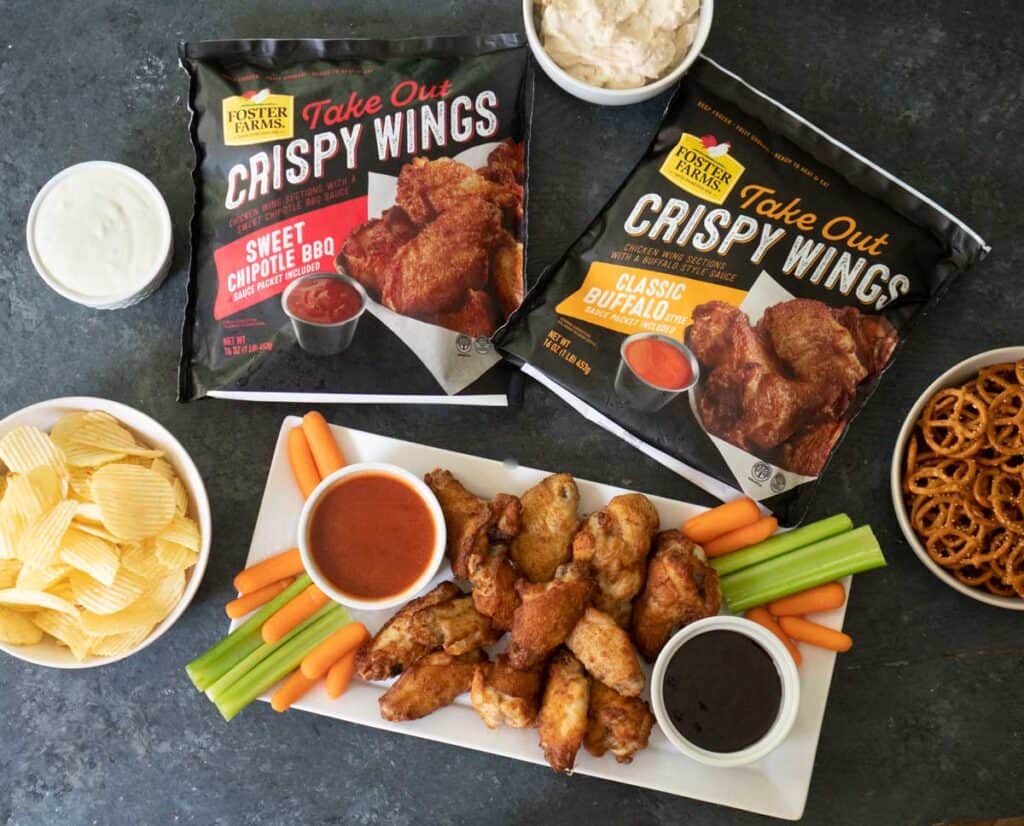 I have three teen boys and making sure we have great game day food is a must. Luckily for me, there is no need to grab take out from a restaurant, I simply grab some Foster Farms® Take Out Crispy Wings in the freezer aisle at Publix and our game day spread is perfect!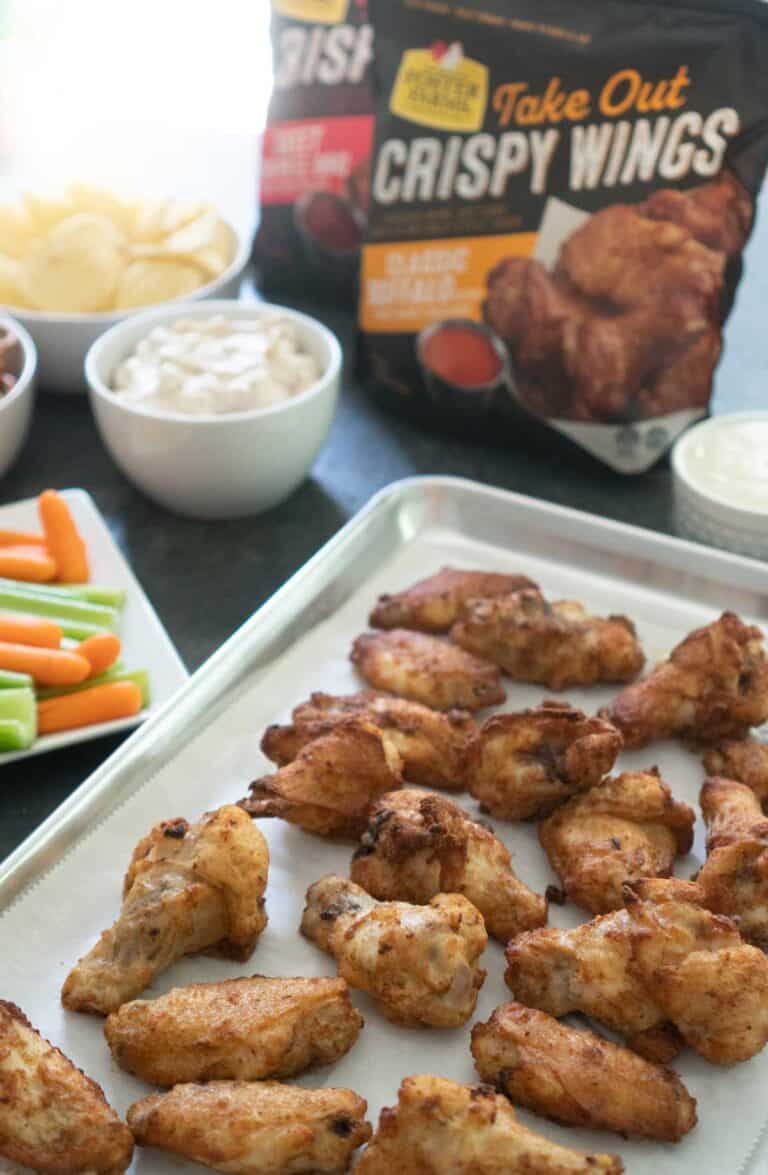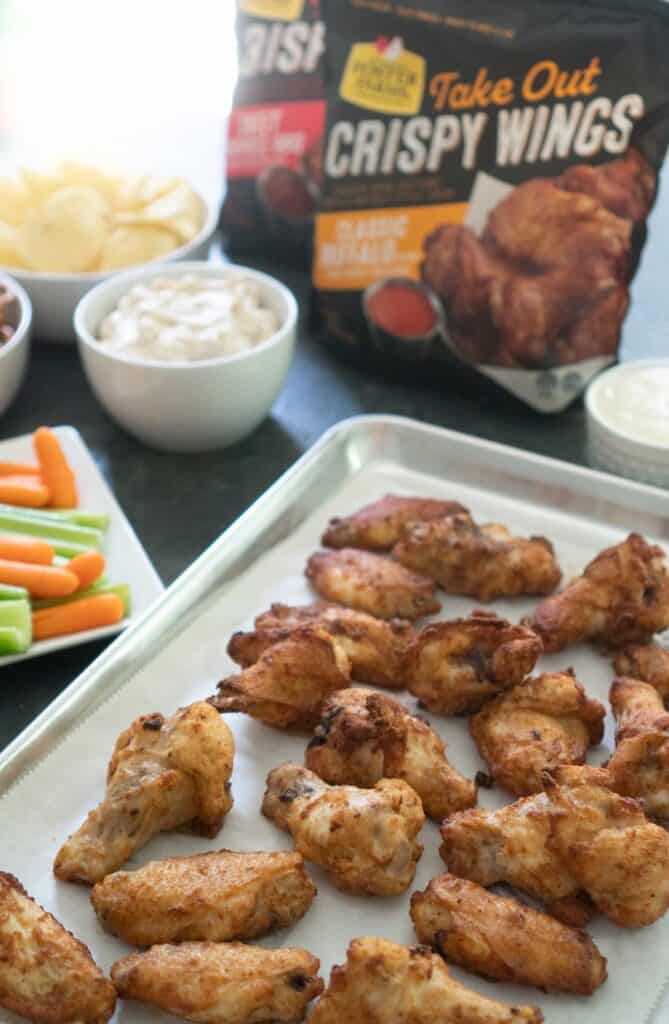 Now when I'm prepping our game day spread I simply pop our Foster Farms Take out Crispy Wings in the oven and throw together some snacks on the side and we're all set!
I love that the savory sauces are packaged on the side so everyone can pick their favorite. We always have Classic Buffalo style on hand but most weekends I like to add in another flavor like Sweet Chipotle BBQ or Sweet Thai Chili to give everyone lots of options!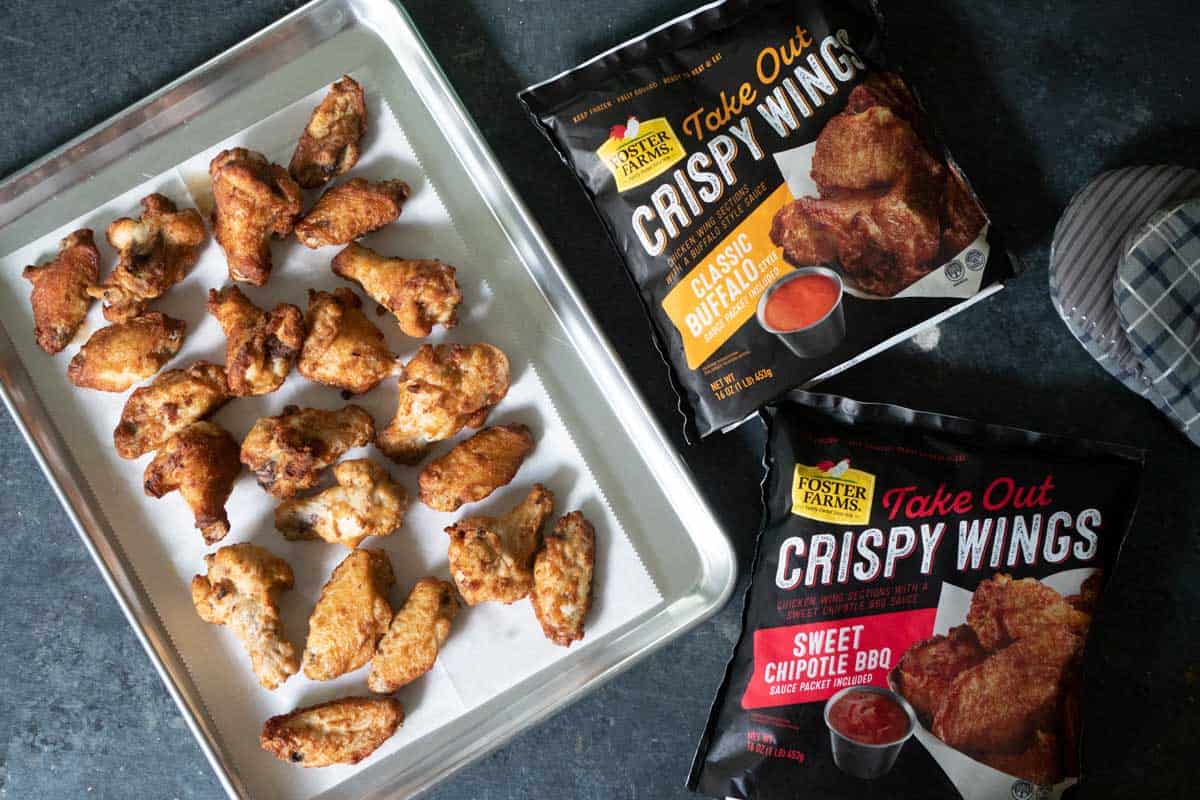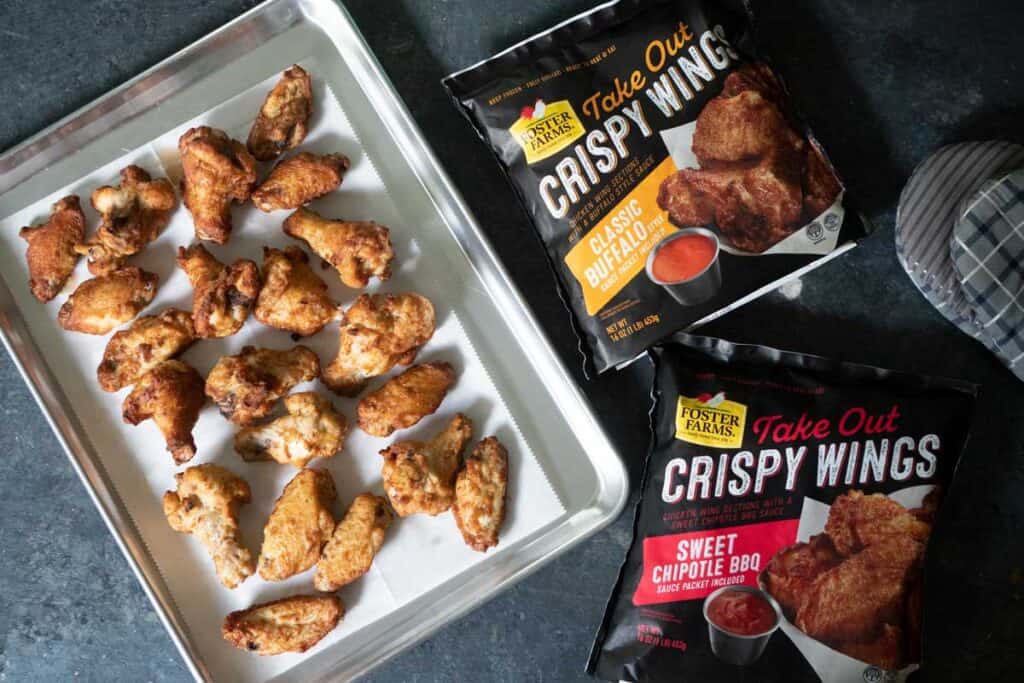 These yummy wings bake up quickly; in less than 30 minutes they go from the freezer to hot, crispy and ready to serve!
Simply spread the wings on a foil or parchment paper lined baking sheet and pop in a preheated oven. While they are baking up nice and crispy, soak the sauce in hot water to thaw. Easy enough, right?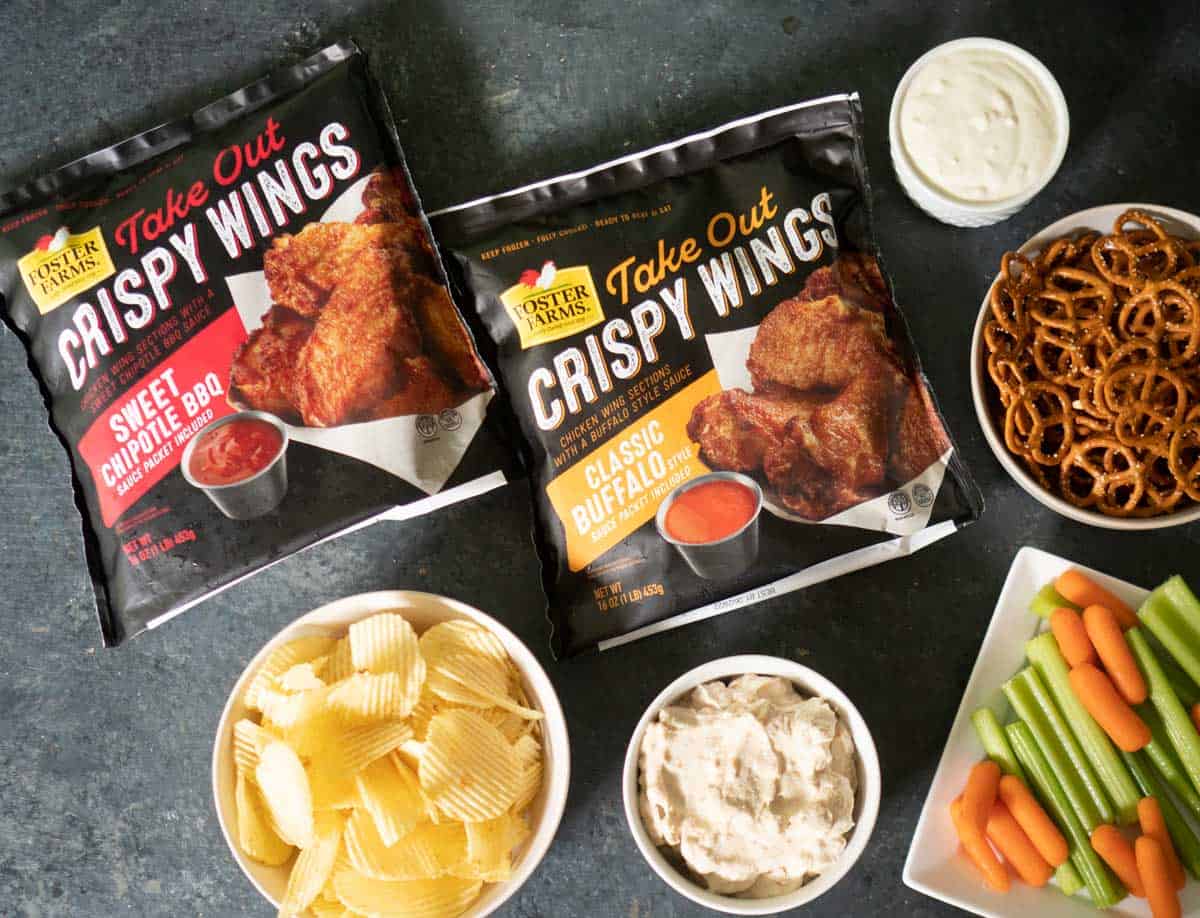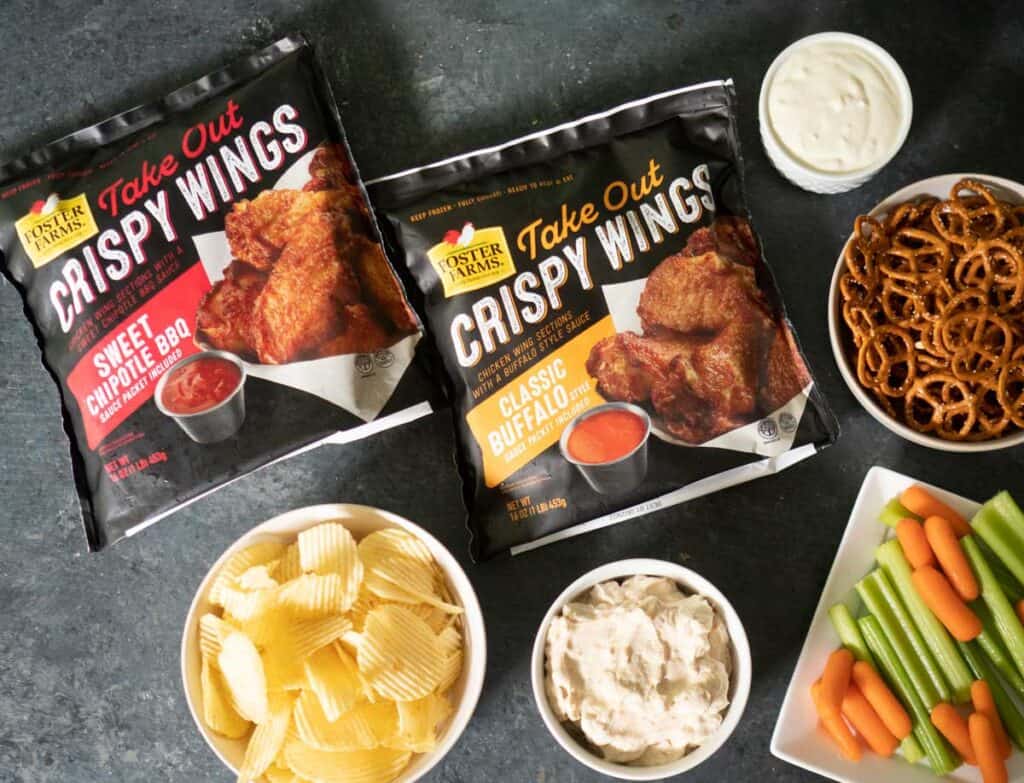 I like to serve these delicious wings with their sauces on the side so everyone can choose their favorite flavors or mix and match. I also serve them along with some ranch or blue cheese dressings and veggies and chips for dipping as well.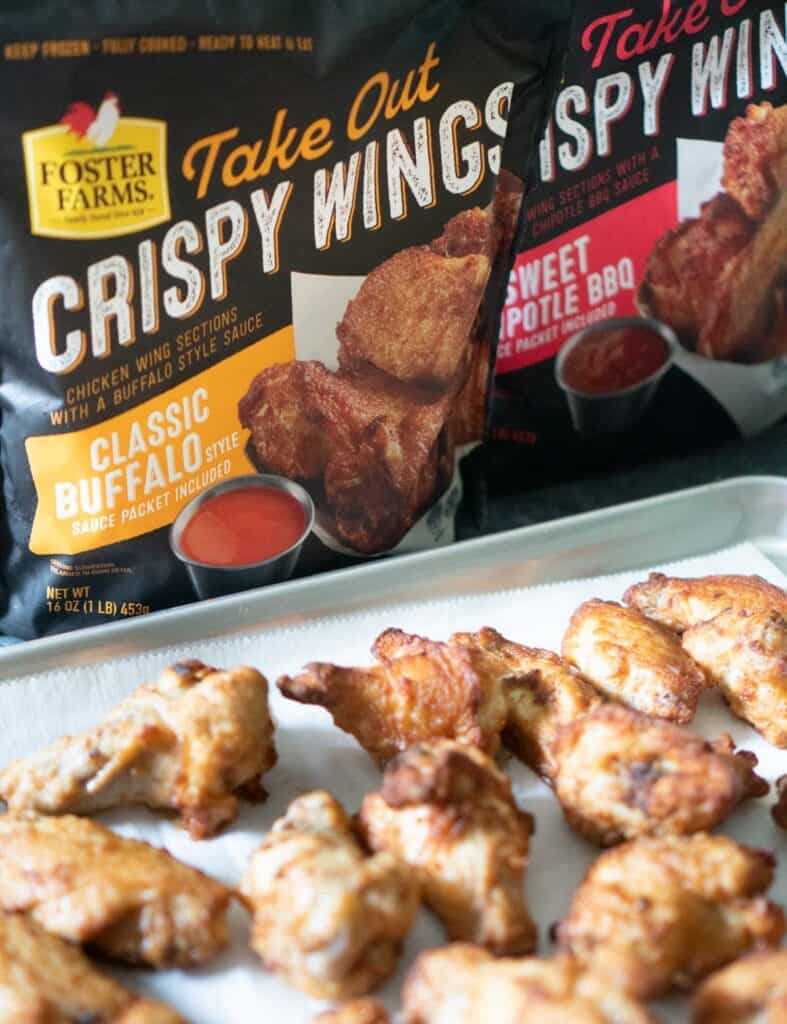 Serving Suggestions
In addition to their own savory and sweet sauces, I like to add a selection of these items to my game day wings, depending on how many people are eating and how filling I want my spread to be:
Blue cheese and ranch dressing or dip
Chopped veggies like baby carrots, celery sticks, cucumber slices, or cherry tomatoes
Seasoned pretzels
Hummus
Potato chips and onion dip
Tortilla chips with guacamole and salsa
Fries or onion rings
Mac and cheese
Side salad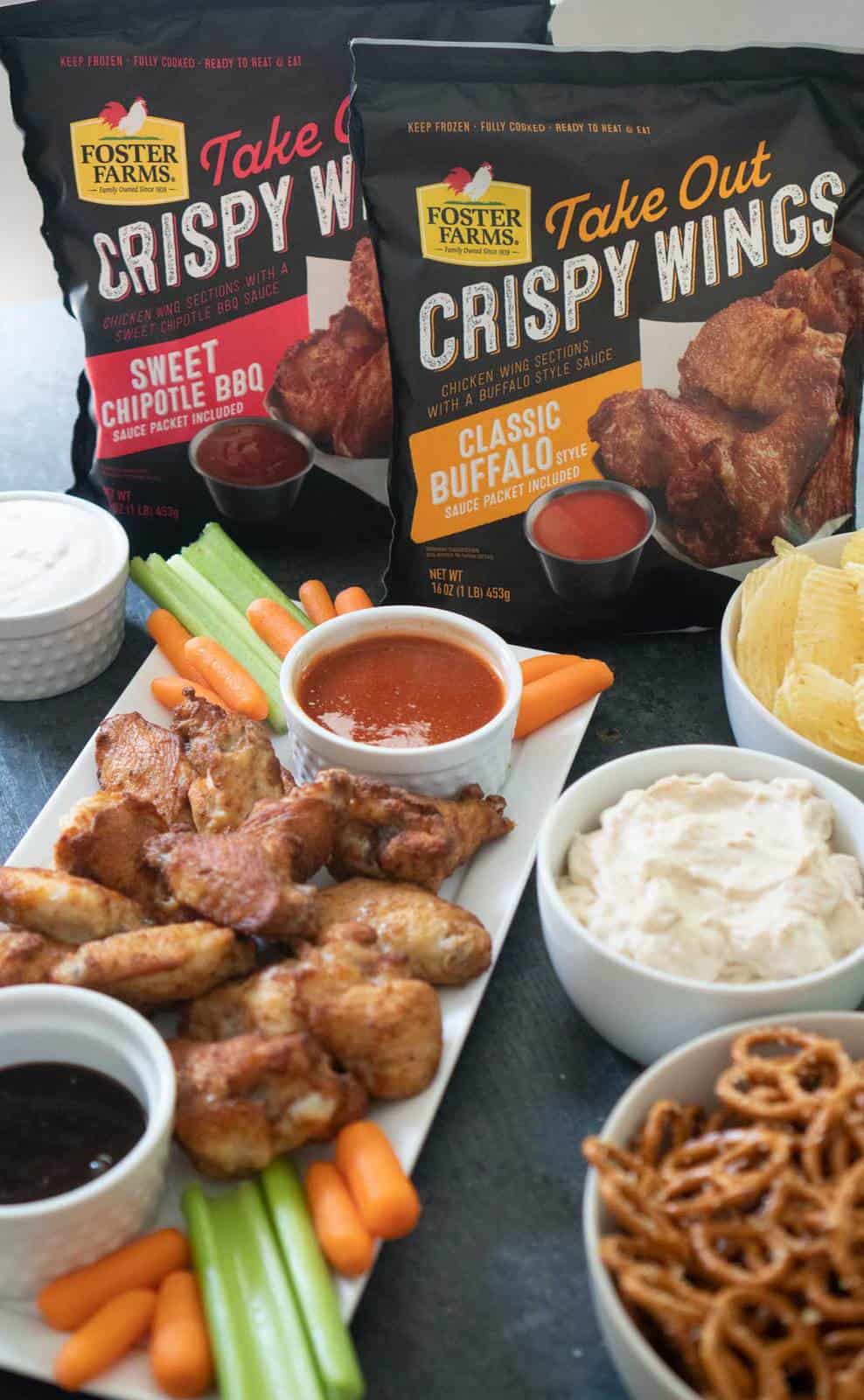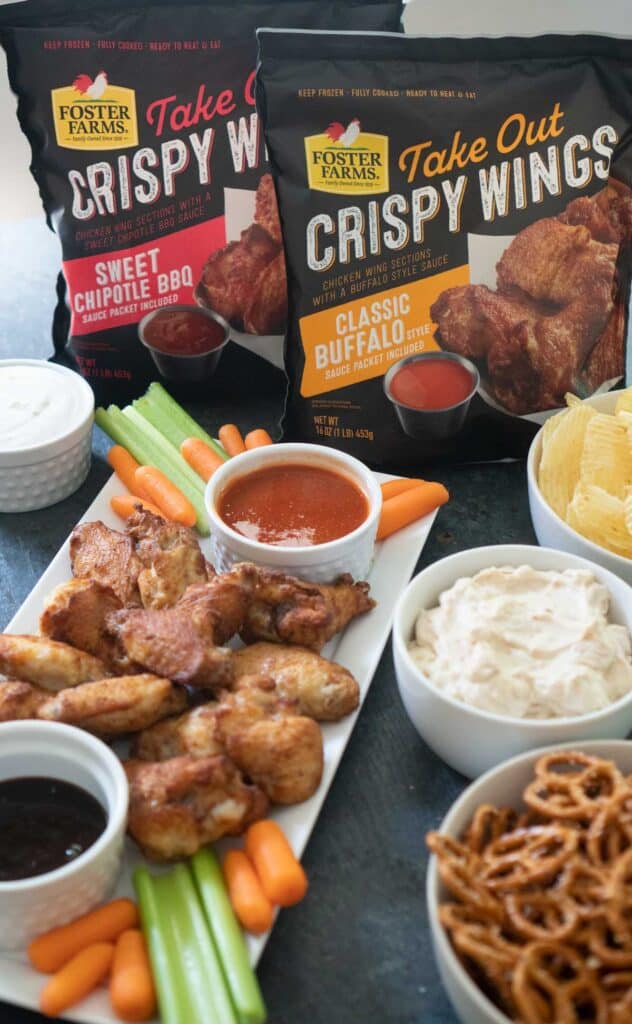 Foster Farms Take Out Wings are not just for game day or a big fancy spread. They are the perfect snack to have on hand when my sons have all of their friends over! (You know how much teen boys can eat!) They make for a fast, savory snack the entire crowd always loves.
The wings also make a great main course with some fries on the side too! We always keep a few packages on hand in our freezer because they are versatile in addition to being so tasty.
Have you tried Foster Farm's Take Out Crispy Wings yet? If not, you are missing out! Hop over to the freezer section at Publix and grab yourself some tasty Take Out Crispy Wings today and then come back to let me know what you think in the comments!