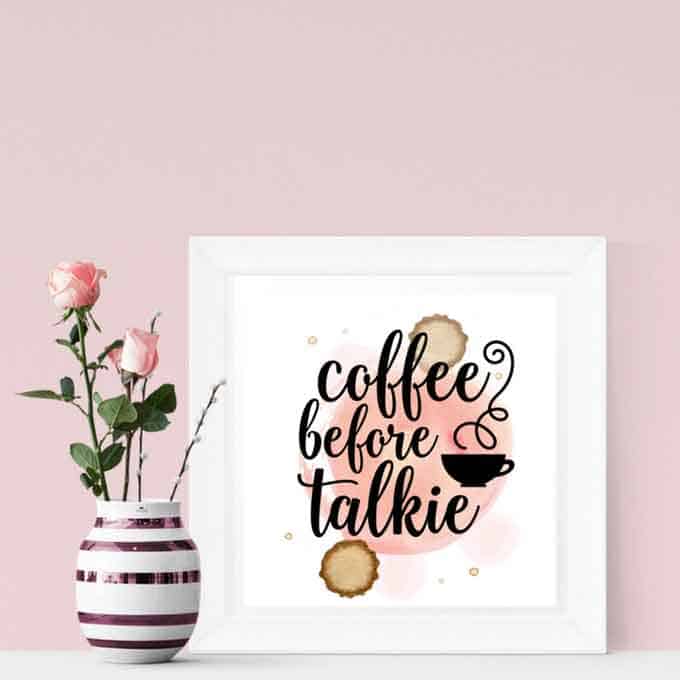 My husband and I have differing views towards coffee. We both absolutely love it but he tends to go for more flavored, lighter coffees while I prefer a straight-forward richer roast. I like to have mine with some frothed milk and sprinkle of cinnamon while I read the news and catch up on social media each morning.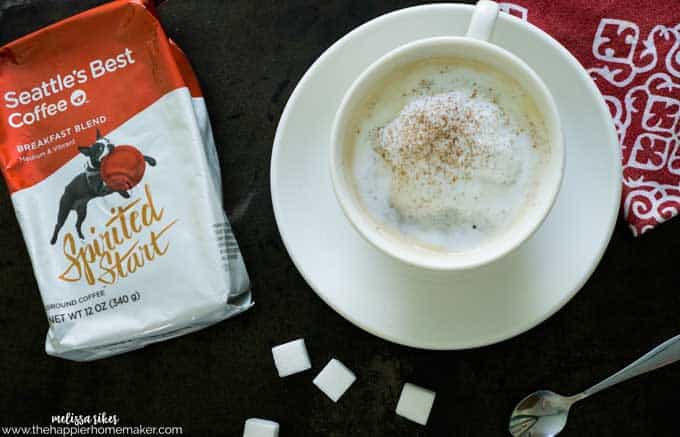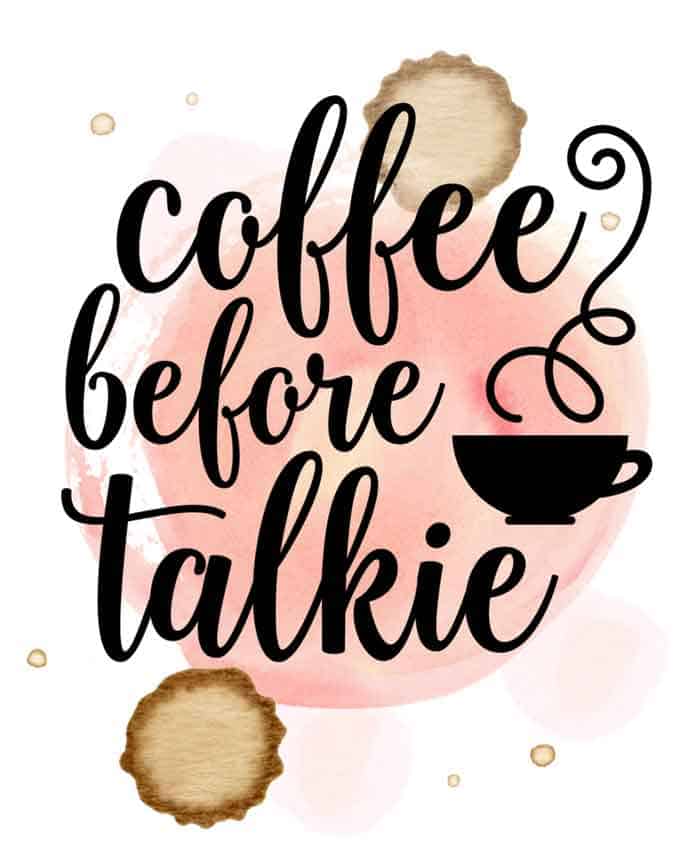 Speaking of mornings, isn't this the cutest printable-it's all yours for free, just click here or on the image above to download your copy! (Personal use only please, not for resale.)
This printable is exactly how I feel before my first cup of coffee-my kiddos know to let mom and dad enjoy a quiet cup of coffee before they join us for breakfast and all the chitter chatter! (My kids are extroverted talkers like their dad-I'm a quiet introvert, I need caffeine to get me through everyone talking at the same time constantly!!)
I usually like to have another cup of coffee later in the day before school pickup-again, the boost helps me keep up with my three boys!