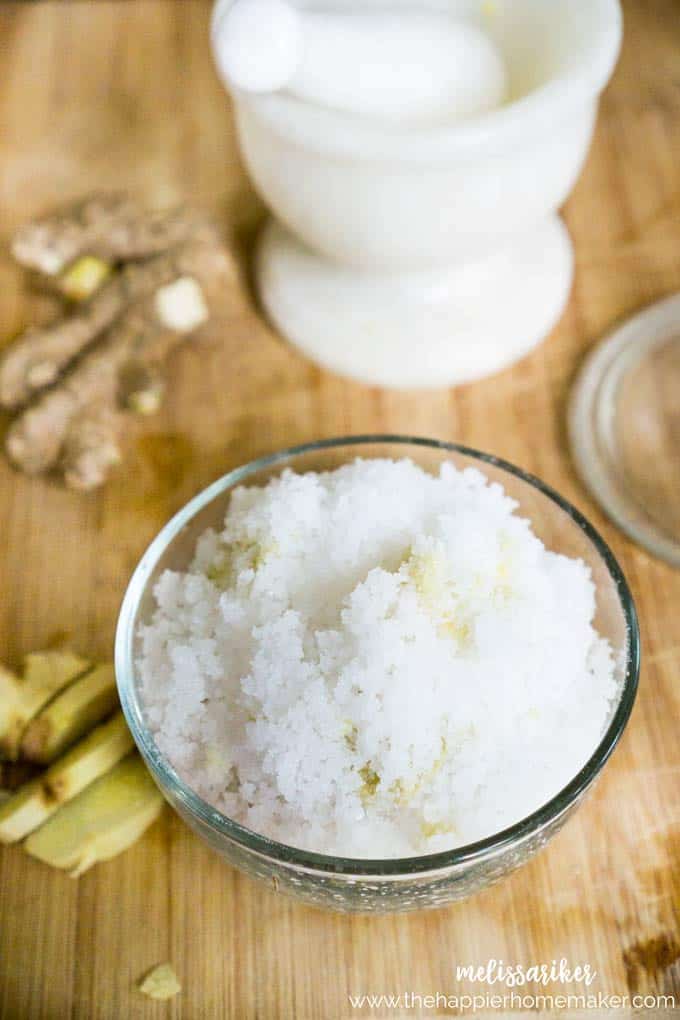 I've always suffered from dry skin but as I get older I realize more and more that I need to really pamper my skin to keep it looking it's best (no more of that whole falling-asleep-in-makeup thing I could get away with in my twenties!) Lately I'm obsessed with trying new sugar and salt scrubs-my new favorite is this Ginger Coconut Salt Scrub. It leaves your skin delightful smooth and has a smell that reminds me of the beach! (I love the way ginger smells-anyone else? So invigorating!)
There are only three ingredients in this scrub and you might even already have them around the house:
1 cup kosher salt (more gentle on skin than epsom salt or sea salt)
2 tablespoons coconut oil (get a free bottle here affiliate link)
about 1 ½ inch of ginger, peeled and sliced
Like I wrote above I like to use kosher salt instead of sea salt or epsom salt because my skin can be sensitive and I fine the finer grain size to be more gentle. If you're just using on your feet or other highly callused areas feel free to use a larger grain salt.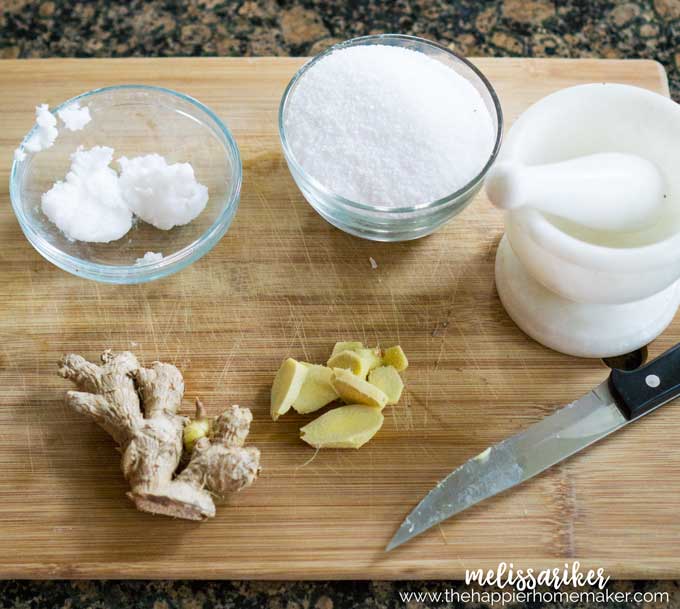 To put the scrub together simply melt the coconut oil for a few seconds in the microwave if it's in solid form. Crush the ginger with a mortar and pestle if you have one, you can also use the back of a spoon and a bowl or even a mini food processor. Combine everything in a bowl and mix well to blend. Use right away or store in an airtight container for up to a week.
Easy peasy right? Just the way I like it!
Here are a few more DIY beauty treatments you might like: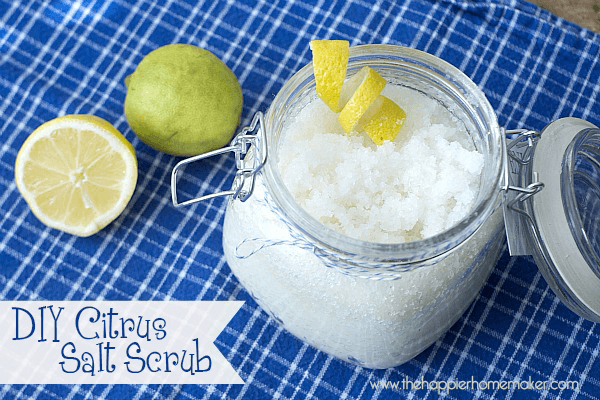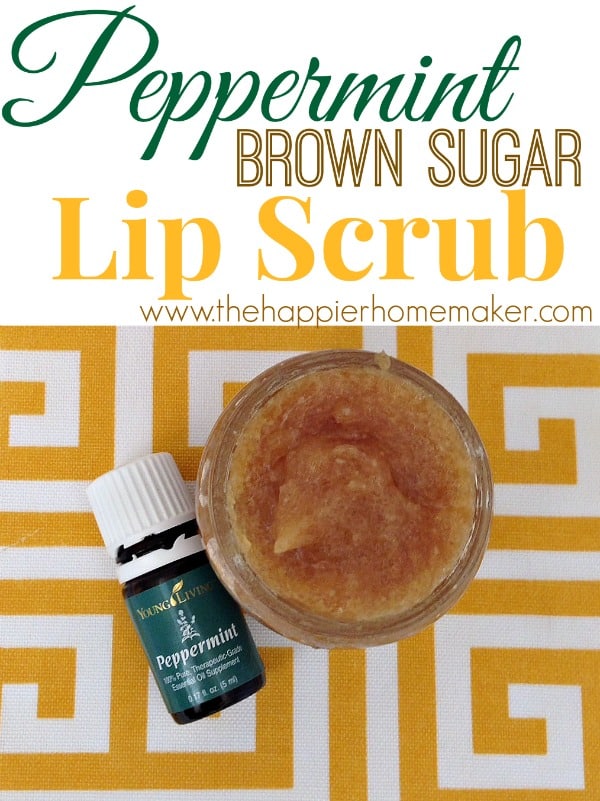 Peppermint Brown Sugar Lip Scrub