Keep your holiday shopping organized with this Christmas Gift Planner you can print at home for free. Keep track of spending, purchases, wrapping and mailing your gift easily with this organizer.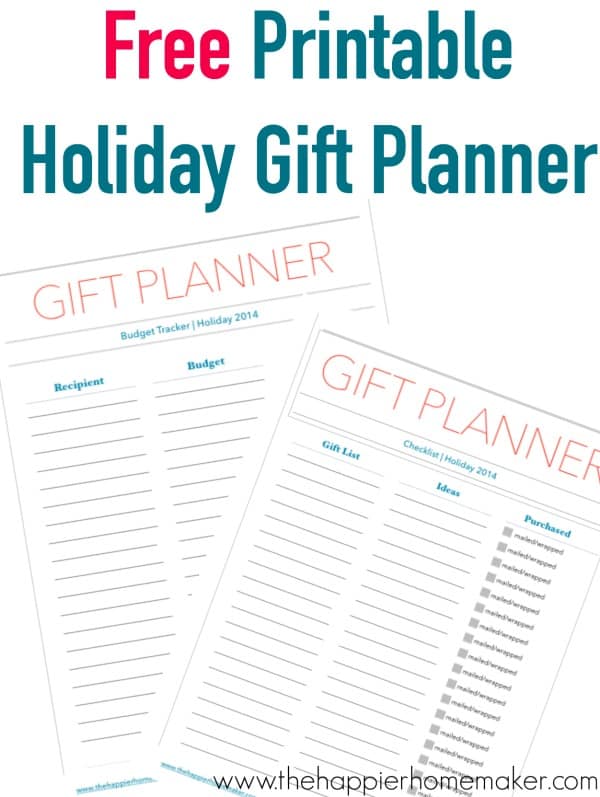 There are a few different types of people when it comes to buying Christmas gifts-there are those who, like me, start planning out holiday purchases months in advance….those that wait for Black Friday and the standard holiday shopping season to buy gifts, and those like my husband that look up from their laptop December 23rd and realize they might want to get started!
I personally start planning my holiday shopping as soon as fall arrives if not even sooner. This year I started in June just after we moved! Some out there might think I'm crazy but there are a few great advantages to shopping early.
First of all, if you are planning your gift purchases far in advance there's a pretty darn good chance you can find those items on sale sometime in the six months before Christmas-I usually save a lot of money by shopping deals well before the holiday season. This helps me stay in my planned budget each year rather than making impulse buys in the Black Friday hysteria!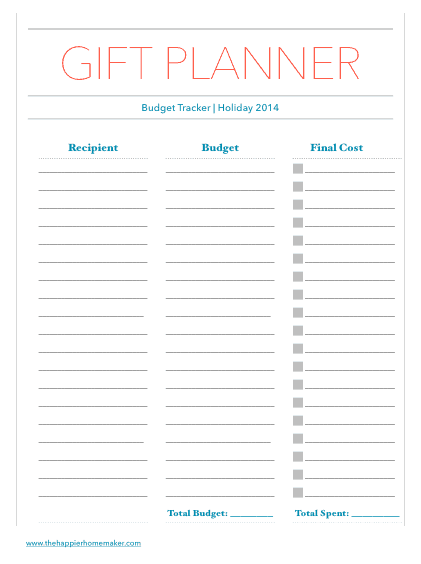 Secondly, we are a military family and much of our family is far away which means every year I can possibly spend a small fortune mailing our gifts to their recipients across the country if I don't plan wisely. If I shop early I can give gifts to family members well in advance if we see them in person before the holidays or by careful planning I can reduce my shipping costs by choosing easier to mail items.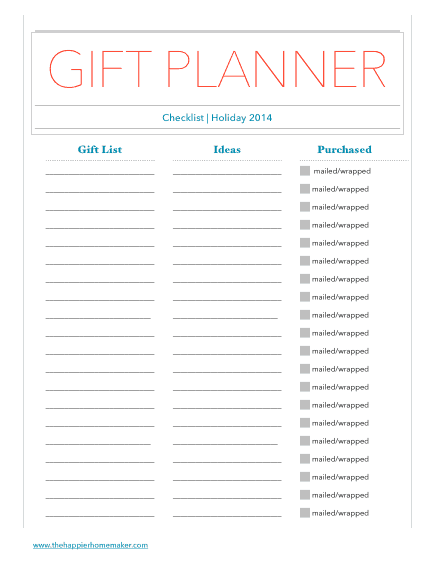 I thought I'd share my printable holiday gift planners with you so you could get started on your planning early this year too! Because while gifts are definitely not what Christmas is all about-planning your gifting in advance helps keep holiday stress to a minimum! Click here to download the Gift Planner and Gift Budget Planner!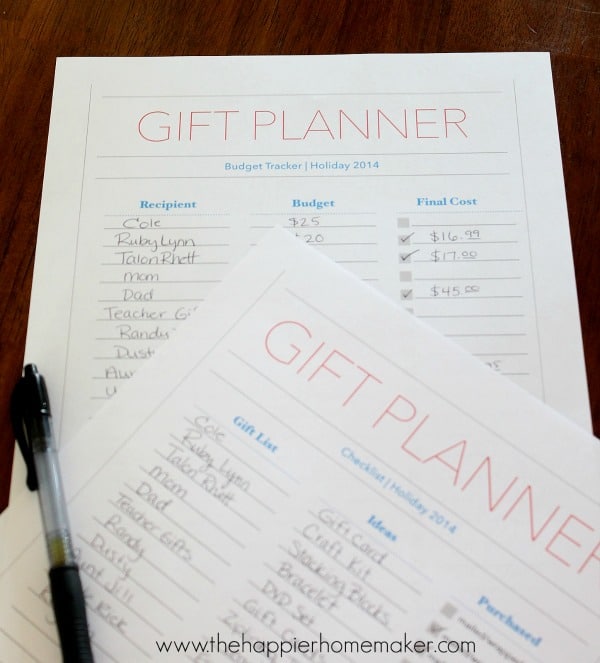 Are you an early shopper too?