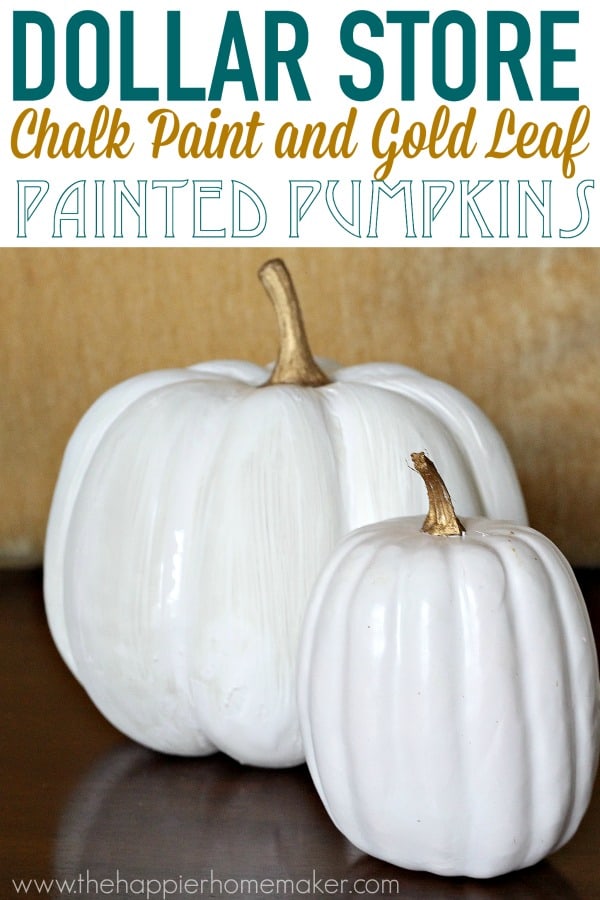 So next week I'm participating in a Fall Tour of Homes with some amazing bloggers and I've been busy prepping the house. If you follow along on Instagram you may have seen my haul of autumn plants that are now lining the front porch. Next on my list is finding some pumpkins to feed my all things pumpkin addiction but it's actually seeming markedly more difficult to find pumpkins and gourds in metro DC than it was in small town North Carolina! My big goal this weekend is to drive out of the city a bit to find a pumpkin patch and stock up for the season!
Inside the house I've been working with the pumpkin theme as well, although it's been a DIY version. You know those ugly cheap fake pumpkins you see around? Well I picked up a few and gave them a little makover courtesy of chalk paint and some gold leaf!
Here is one of the "before" pumpkins, not exactly working for my decor!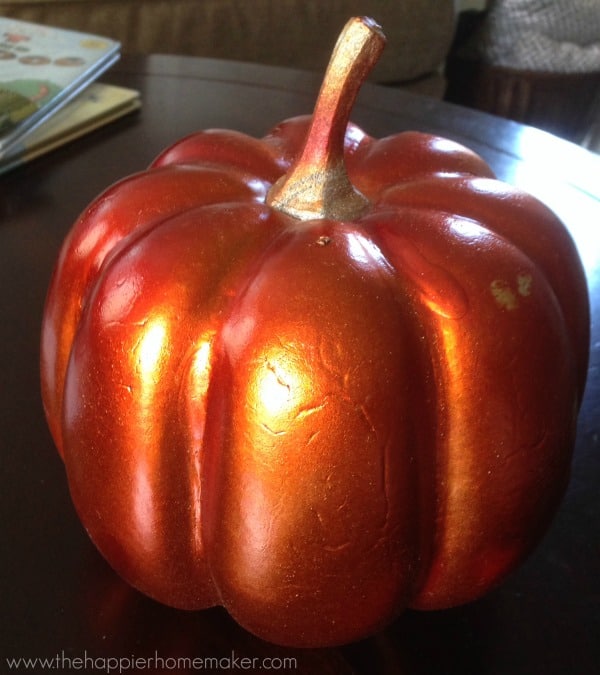 I gave it three coats of Chalky Finish Paint-the same kind I used on my DIY Distressed Mason Jar tutorial a few weeks ago. Once the paint was totally dry I used Rub N' Buff and a small paint brush to paint the stems-white and gold-perfection!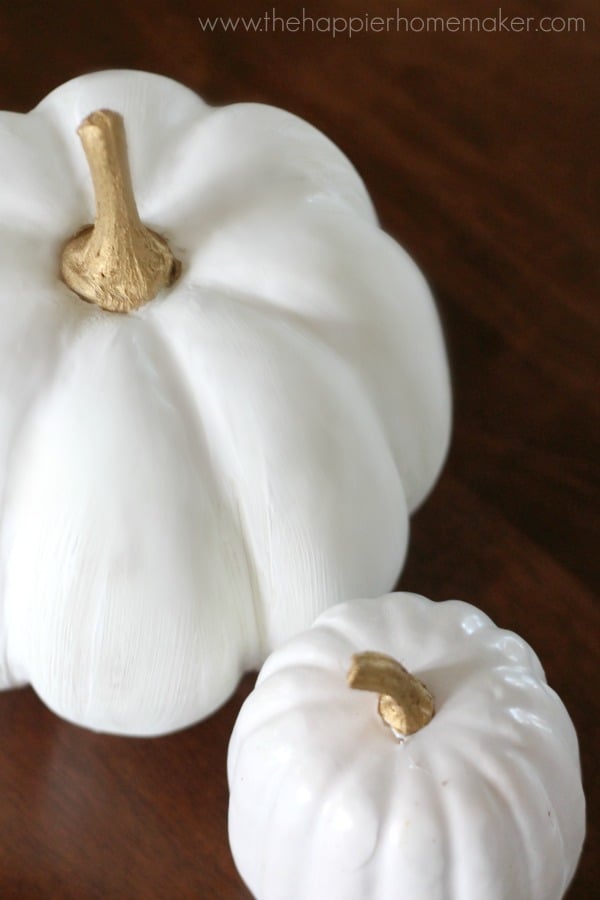 Now these pumpkins go perfectly with my decor (I can't wait to show you everything next week!) and they saved me a bit of money over buying "fancier" decor!
Does your area already have pumpkin patches set up? Anybody else having a hard time finding pumpkins this time of year?