This post is sponsored by the Breakfast Time promotion at Publix. The opinions and text are all mine.
Breakfast doesn't have to be boring! These Breakfast "Ice Cream" Sandwiches are a fun take on a treat. Two belVita Breakfast Biscuits are layered with frozen yogurt in between for a fun treat you can grab on the go!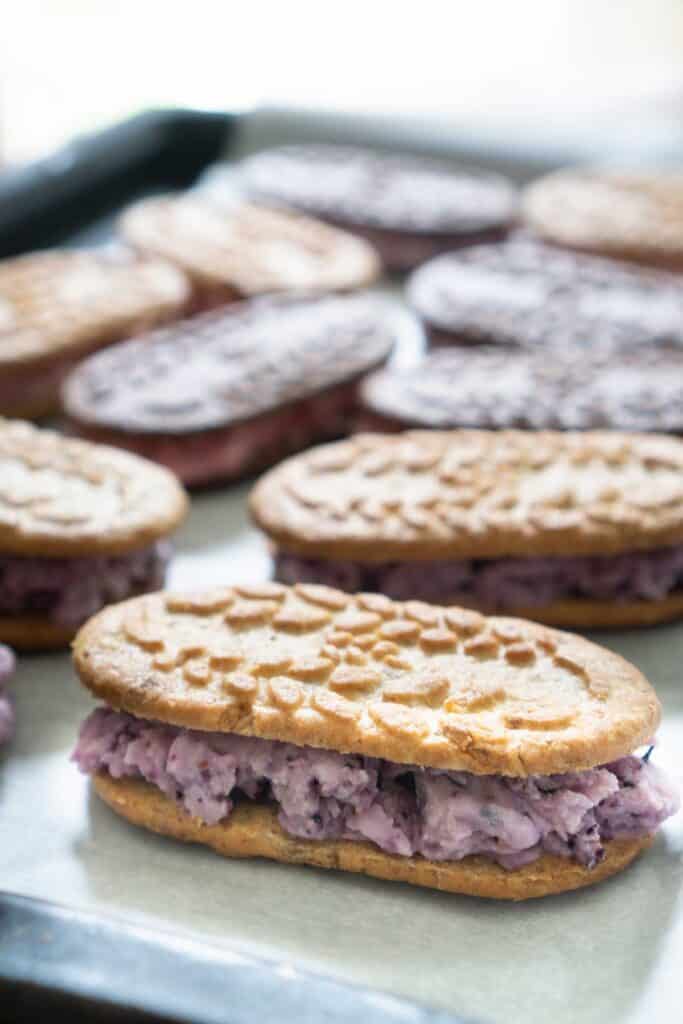 When they are home on the weekends, my kids will demolish breakfast. On school days though, they systematically refuse to eat. That is until I decided to get a little creative and surprise them with a fun "Ice Cream" Sandwich they could grab and eat on the go!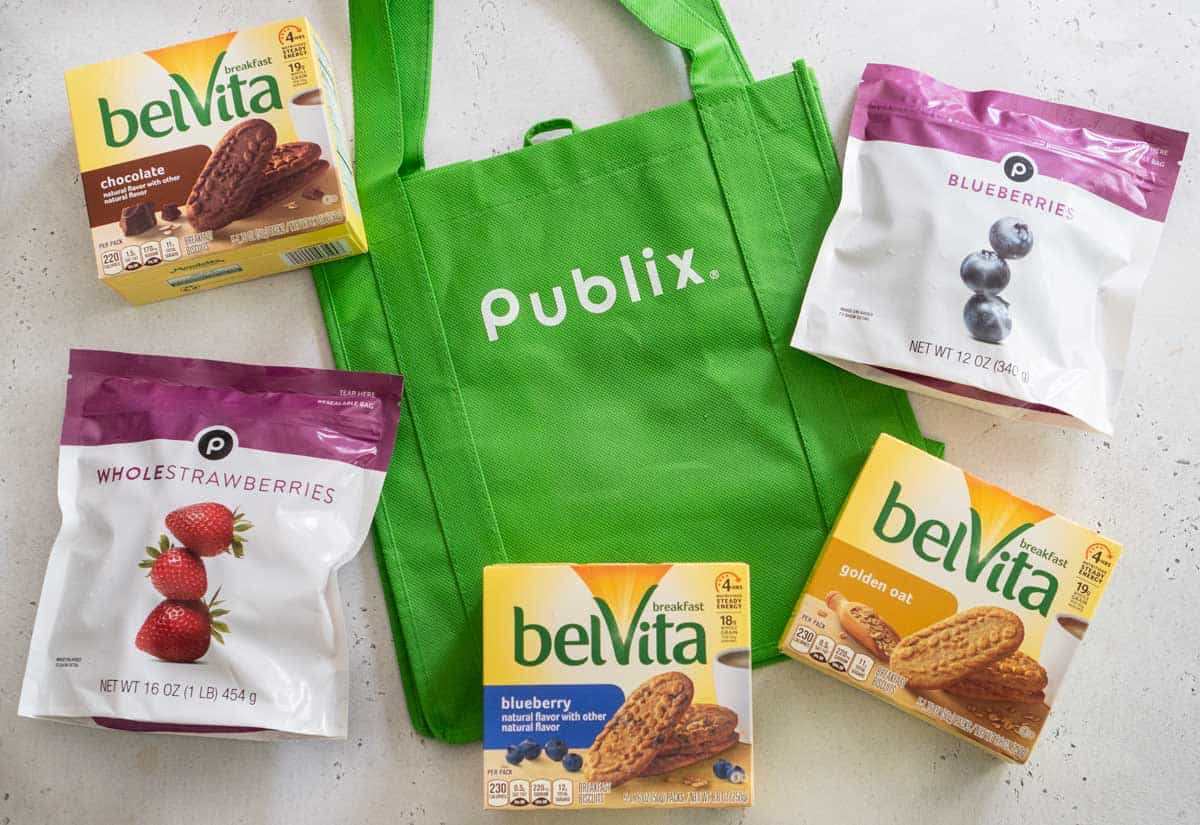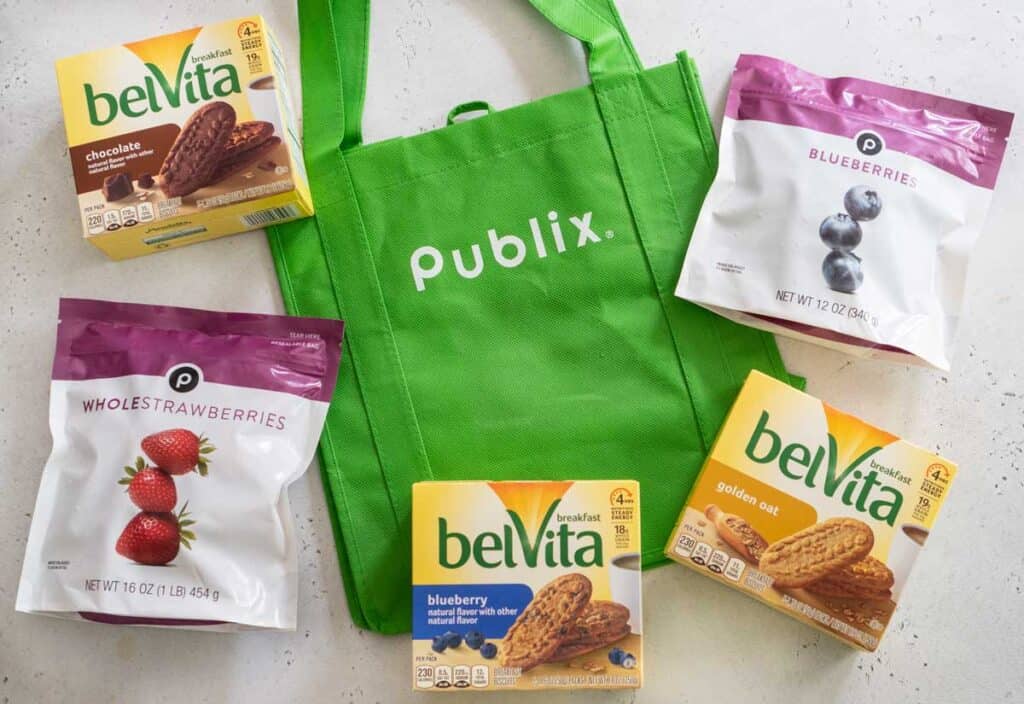 When I walk into my local Publix I always grab an Extra Savings flyer from the kiosk by the store's entrance (or if they aren't there I ask at customer service). The flyer updates me on the current sales and promotions, which I try to shop as much as possible. This week's flyer has the Breakfast Time promotion with amazing savings on breakfast items. You can buy these ingredients on sale and make these fun "ice cream" sandwiches!
You can get $1 off two boxes of belVita Breakfast Biscuits and $2 off any frozen fruit when you buy two Eggo Waffles products. Be sure to look for the at-shelf signs to help you find the featured products in the store!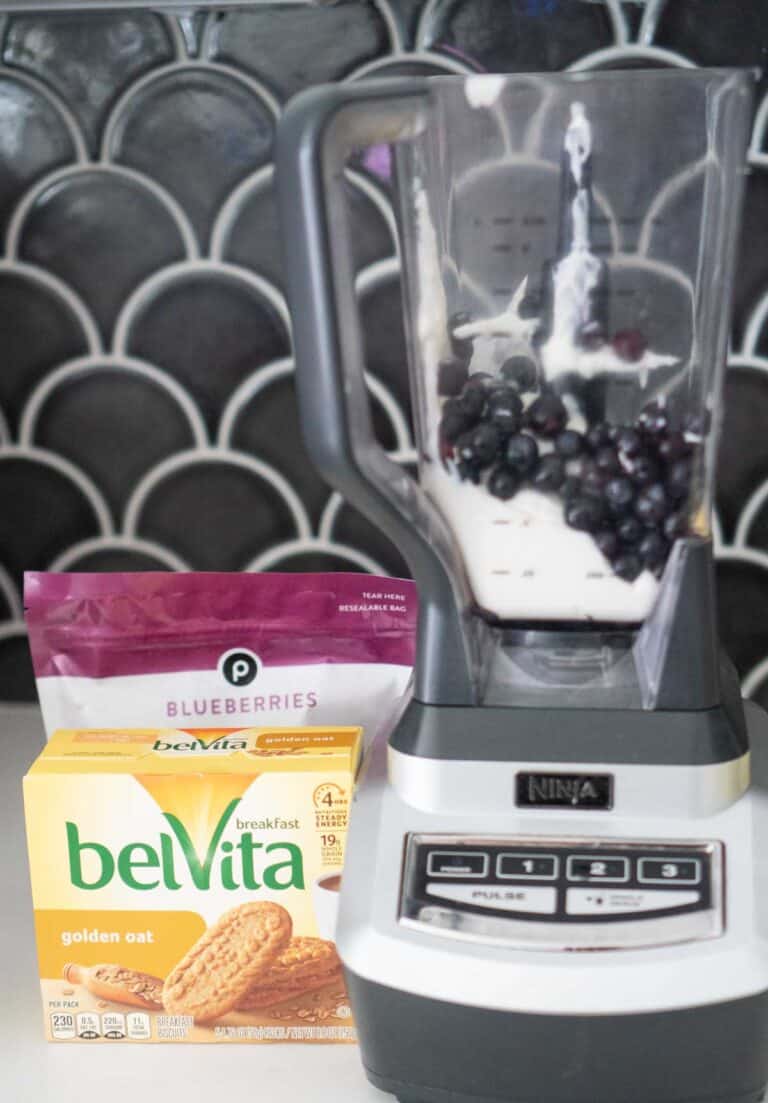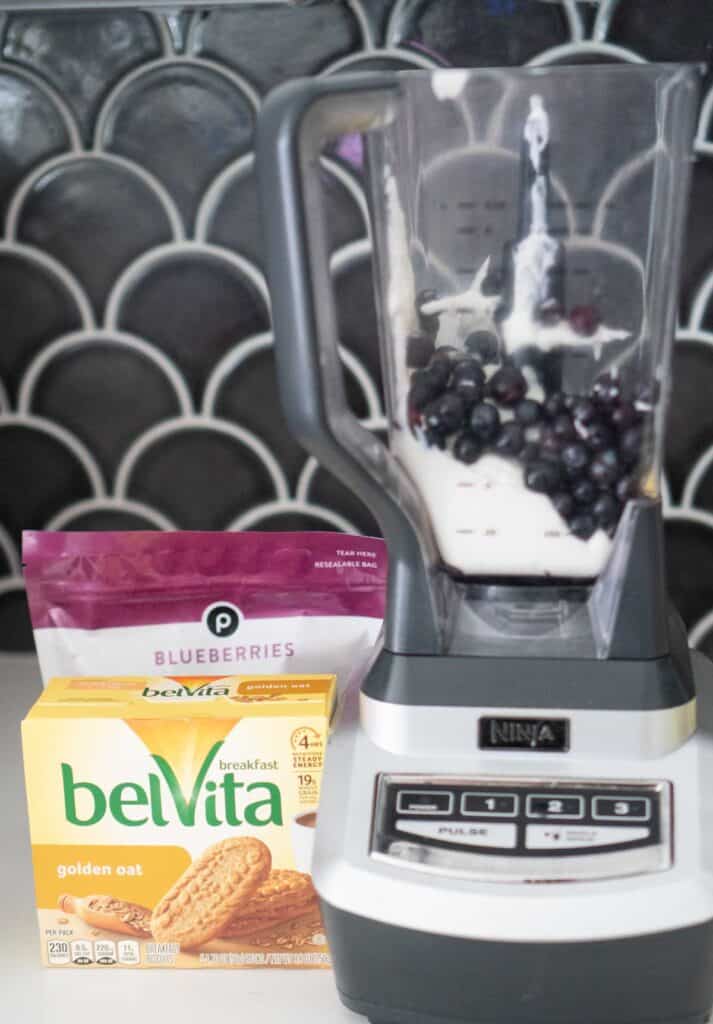 When I got home with all my groceries, I got to work! I blended together Greek yogurt and frozen berries. I made two batches: one strawberry, one blueberry.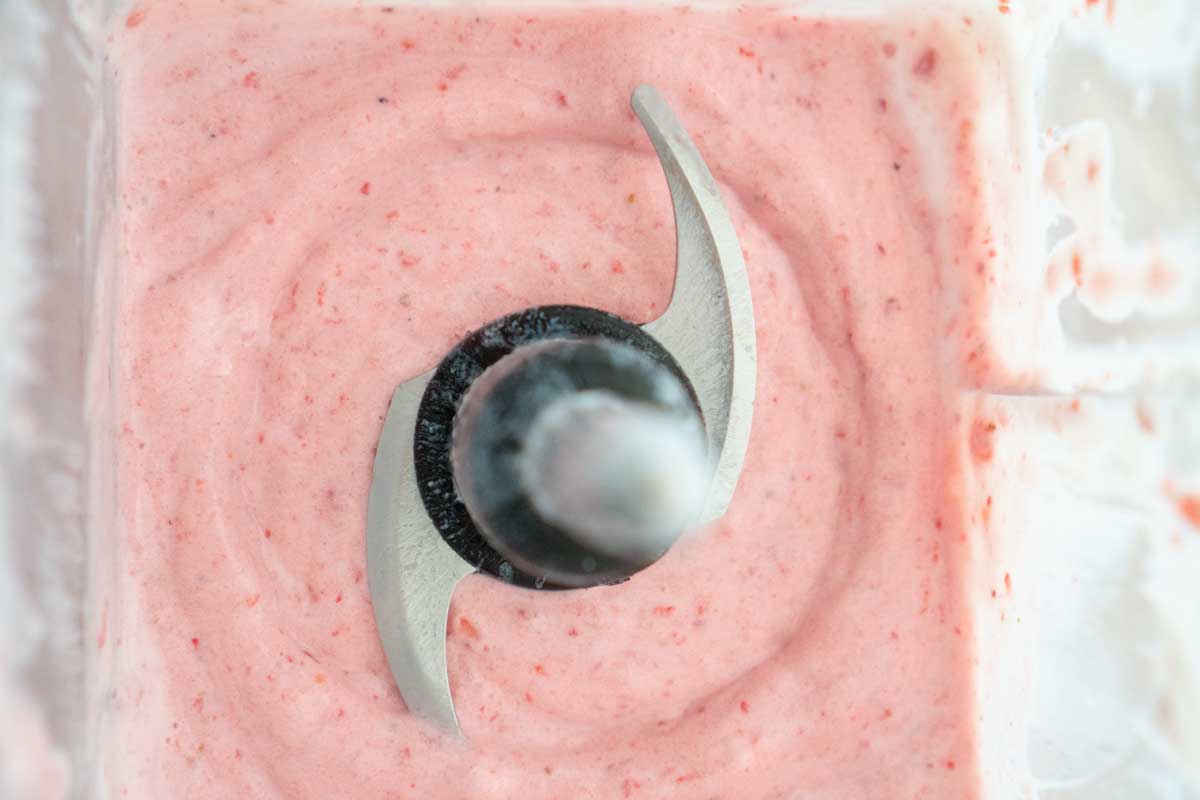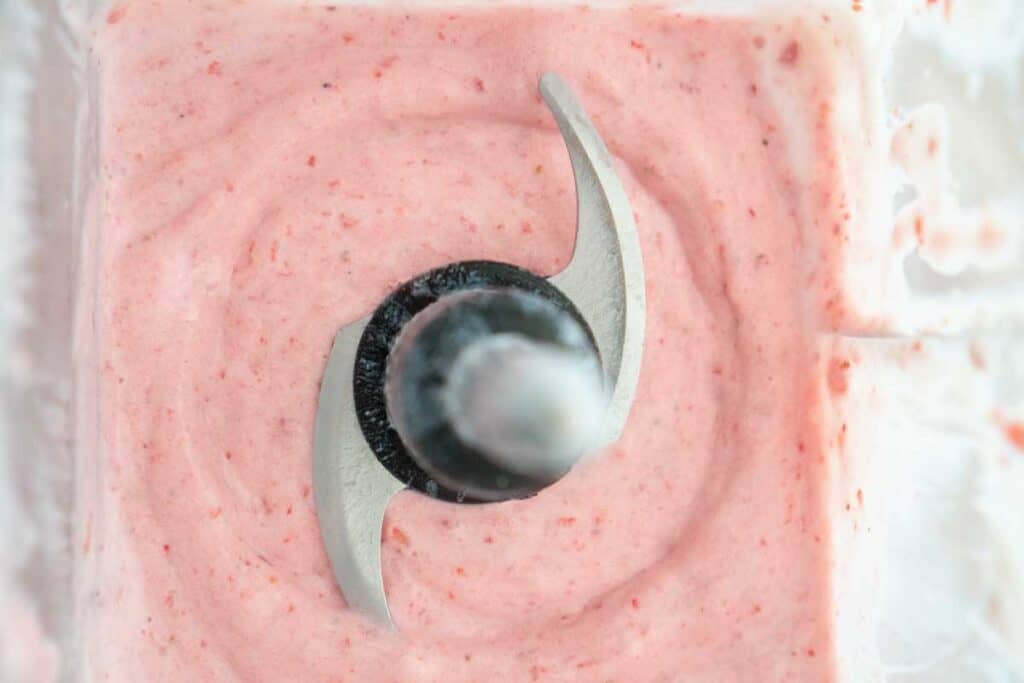 Once the mixture was blended, I poured it in a casserole dish and popped it in the freezer to firm up.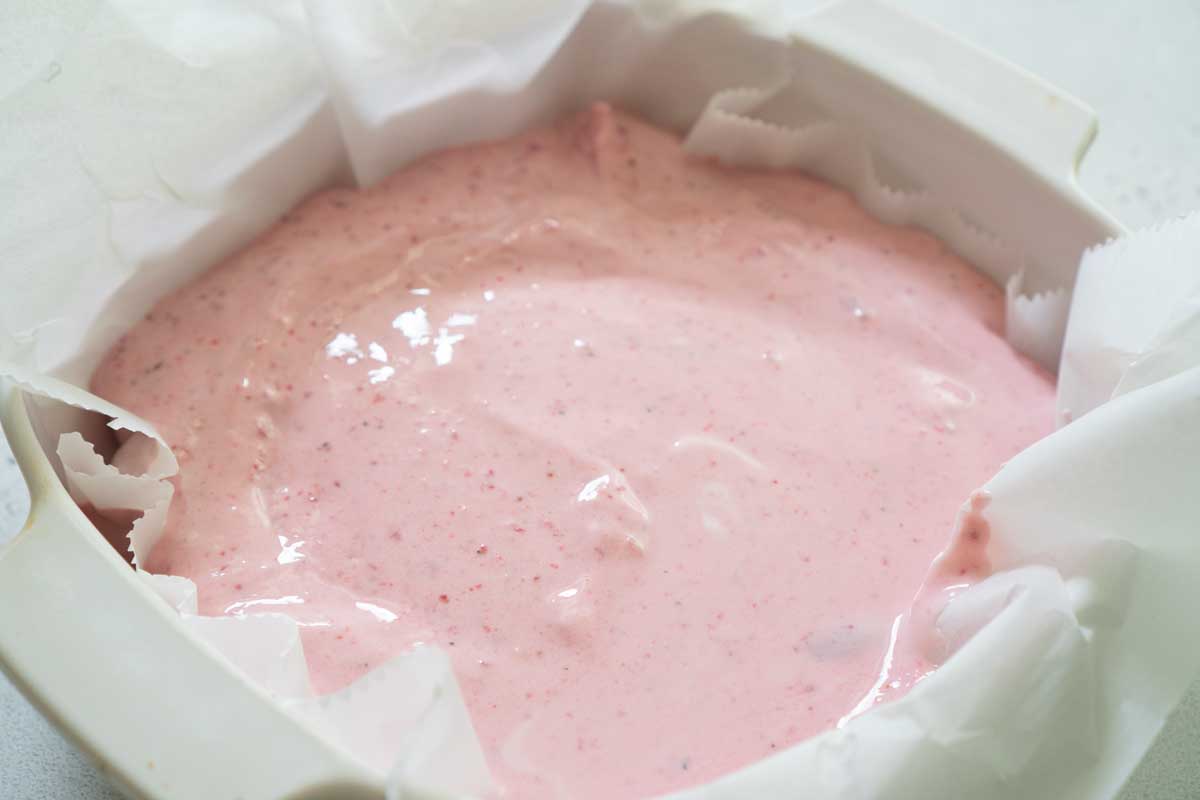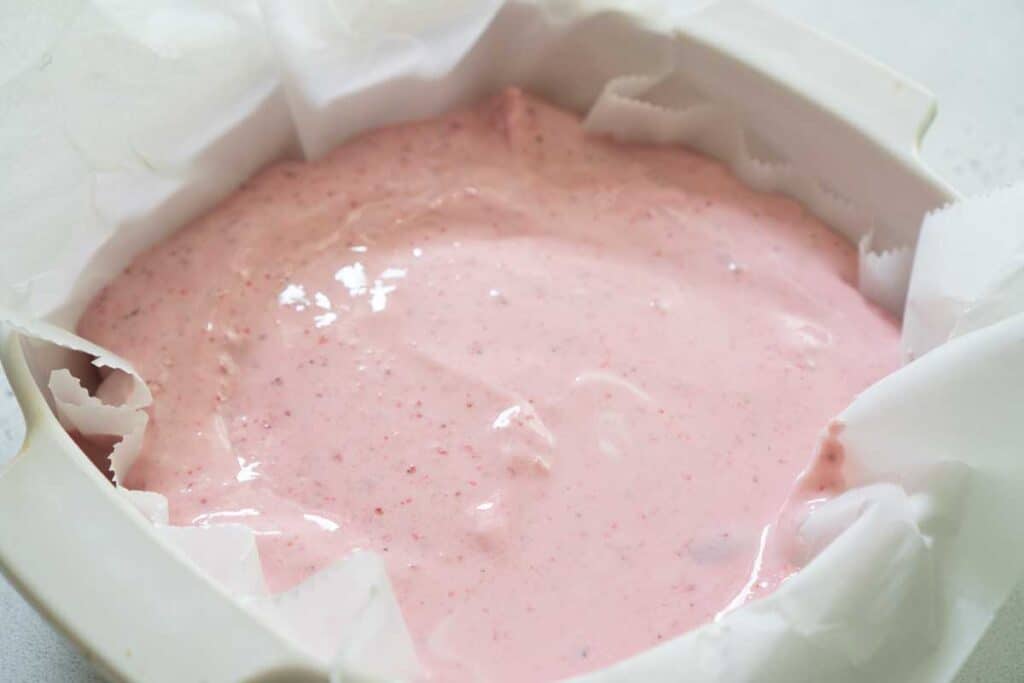 Once the yogurt was frozen enough to become spreadable, it was time to assemble the "ice cream" sandwiches!
Tip: For the "prettiest" sandwiches, spread the frozen yogurt when it is a soft serve consistency. Spreading when completely frozen is a little more difficult but tasty nonetheless!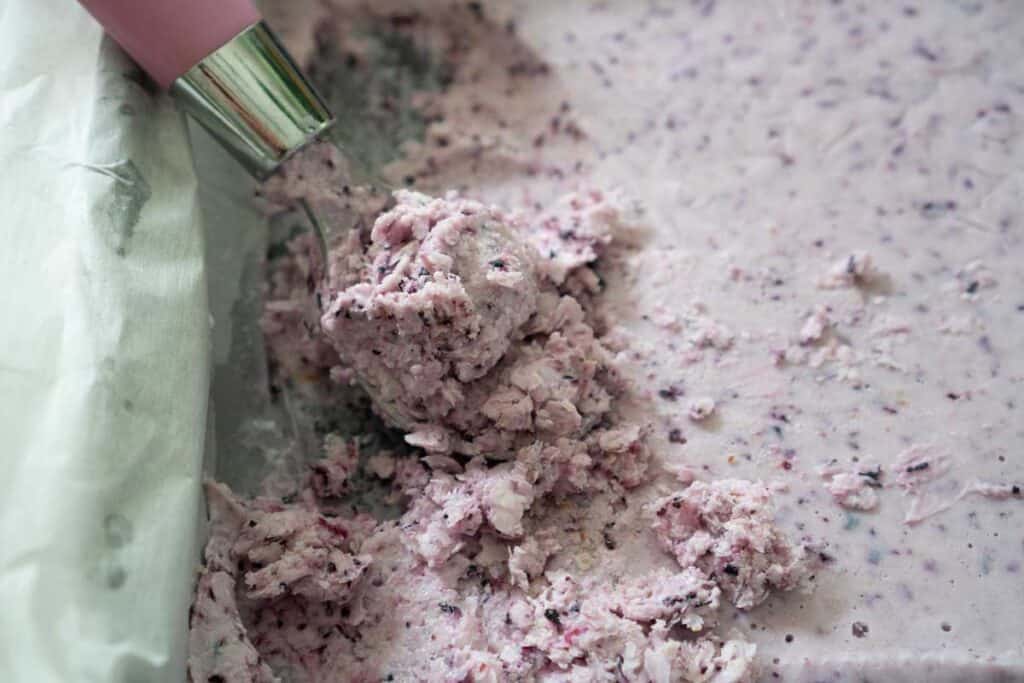 I purchased 3 different flavors of belVita Breakfast Biscuits: Chocolate, Blueberry, and Golden Oat. The biscuits combined with the strawberry and blueberry frozen yogurt left me with lots of options for combining flavors!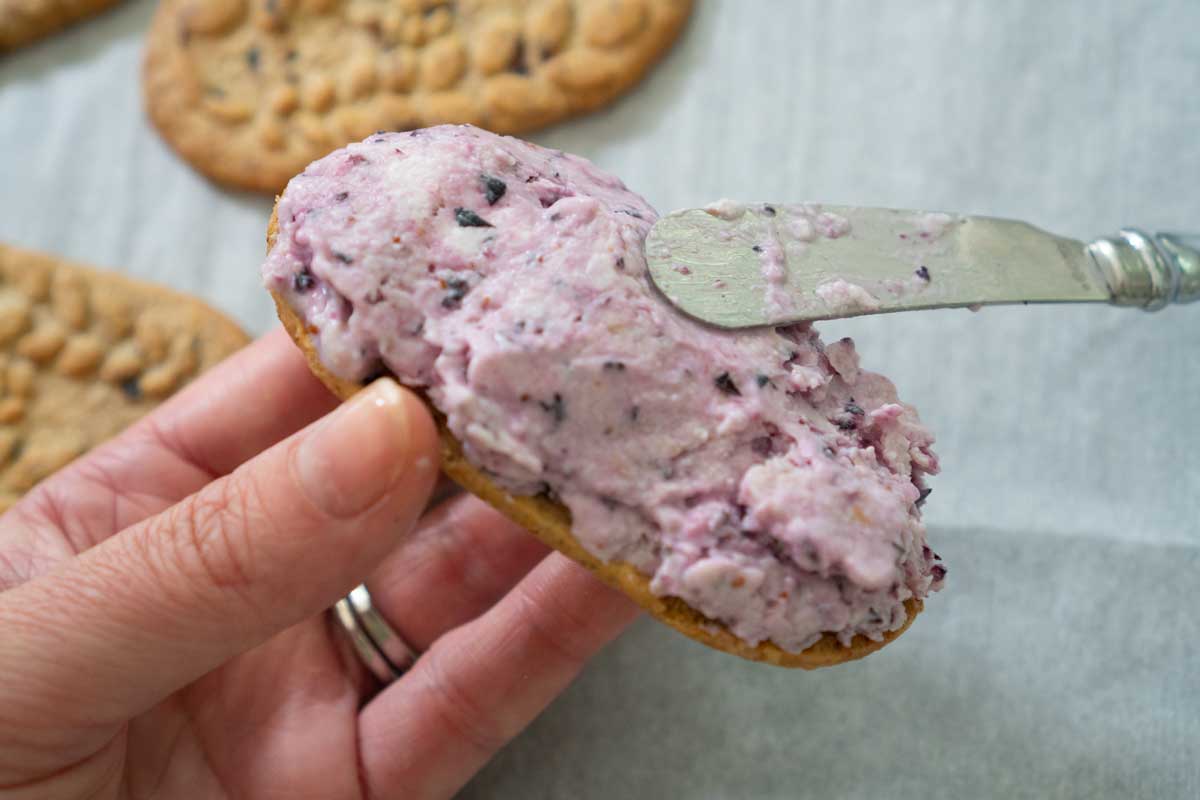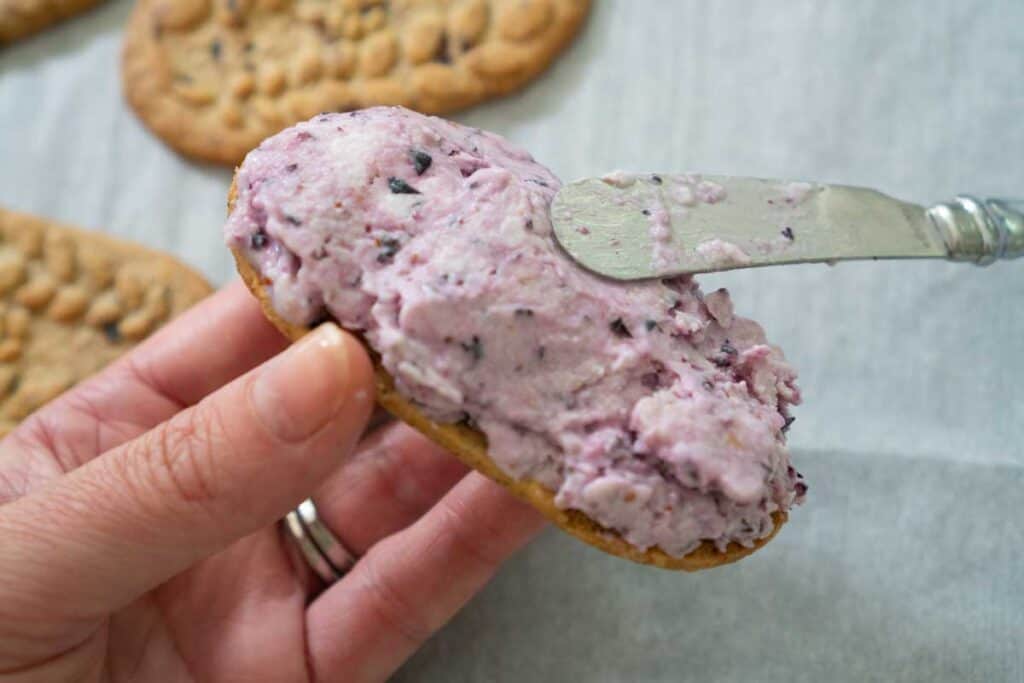 Before beginning to assemble the sandwiches, get a cookie sheet ready as you'll lay your sandwiches on this to refreeze. Simply spread and add your second breakfast biscuit! It is important to work rather fast so you don't get melting and drips. Lay the sandwiches on the cookie sheet and return to the freezer for at least 30 minutes.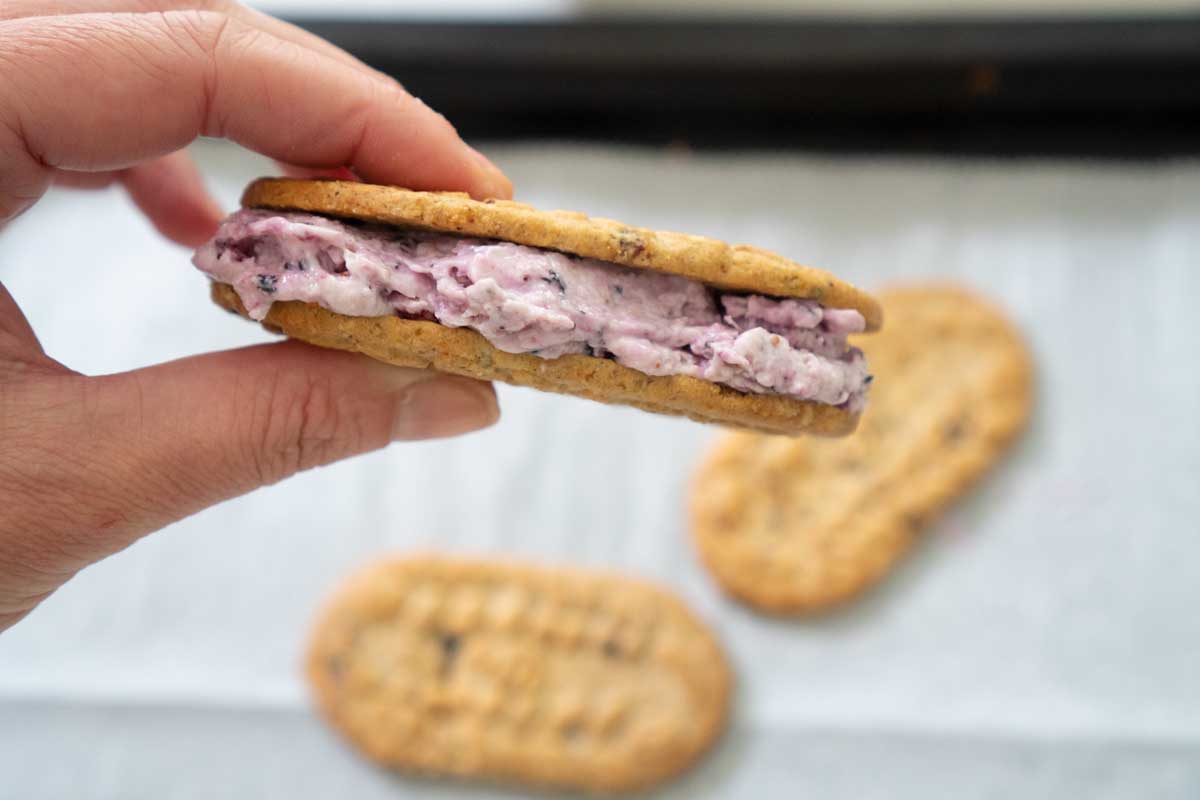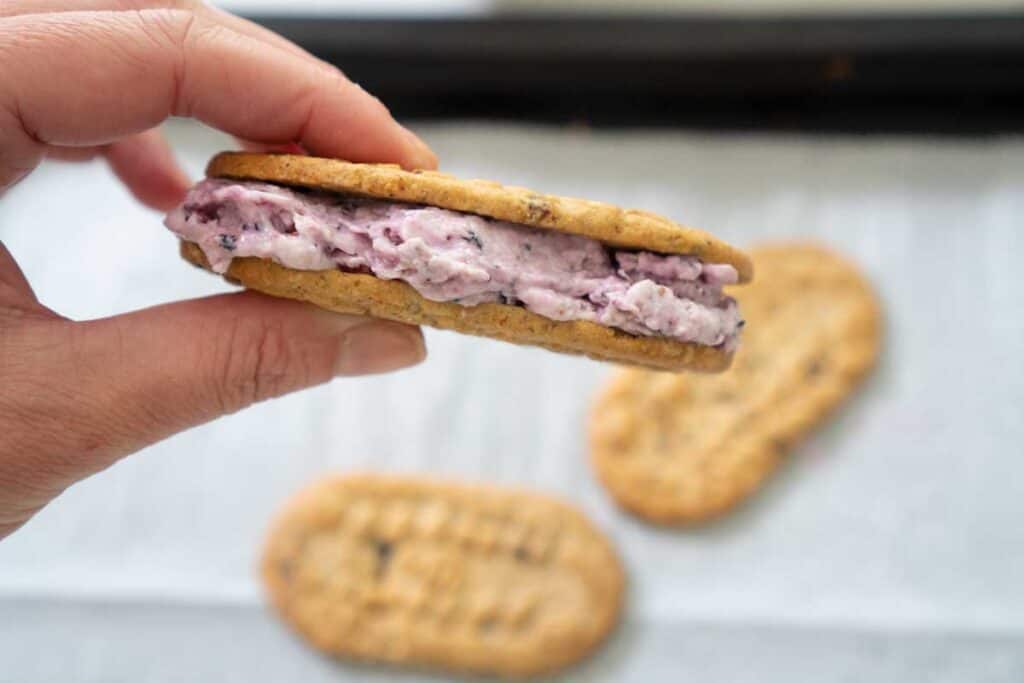 Once they are frozen you can add them to an airtight freezer container. If you want them individually wrapped, you can wrap them in parchment paper before adding to the container.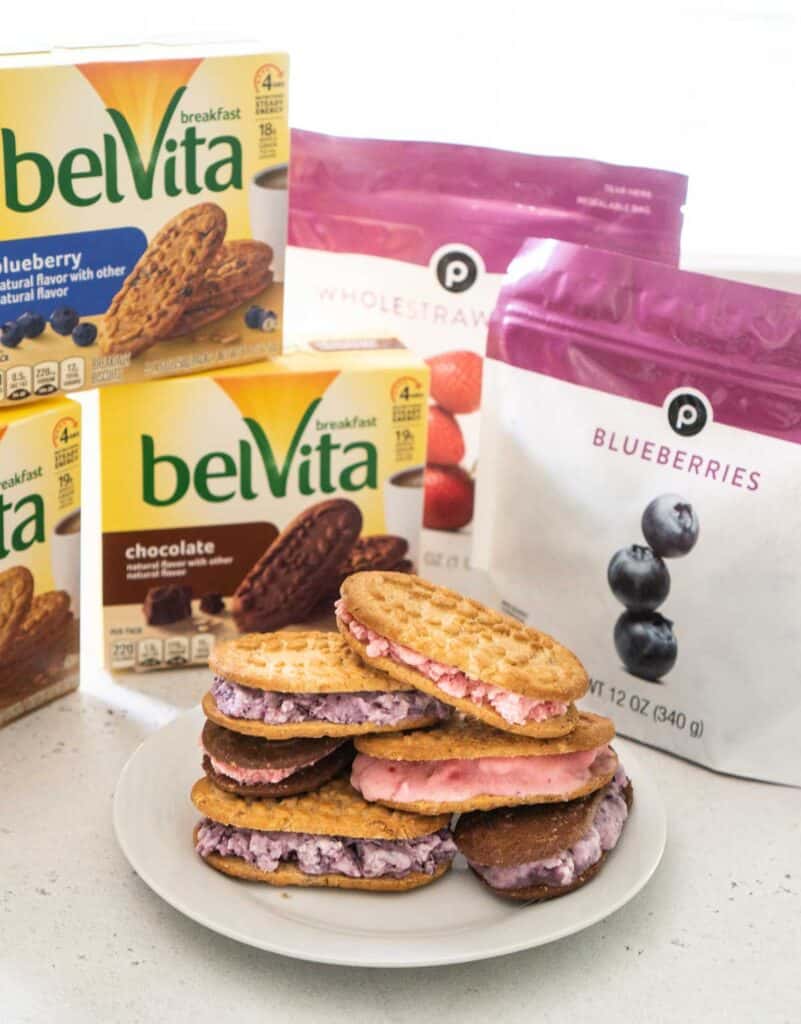 These last about 5 days in the freezer so I make a batch on Sunday to last the school week.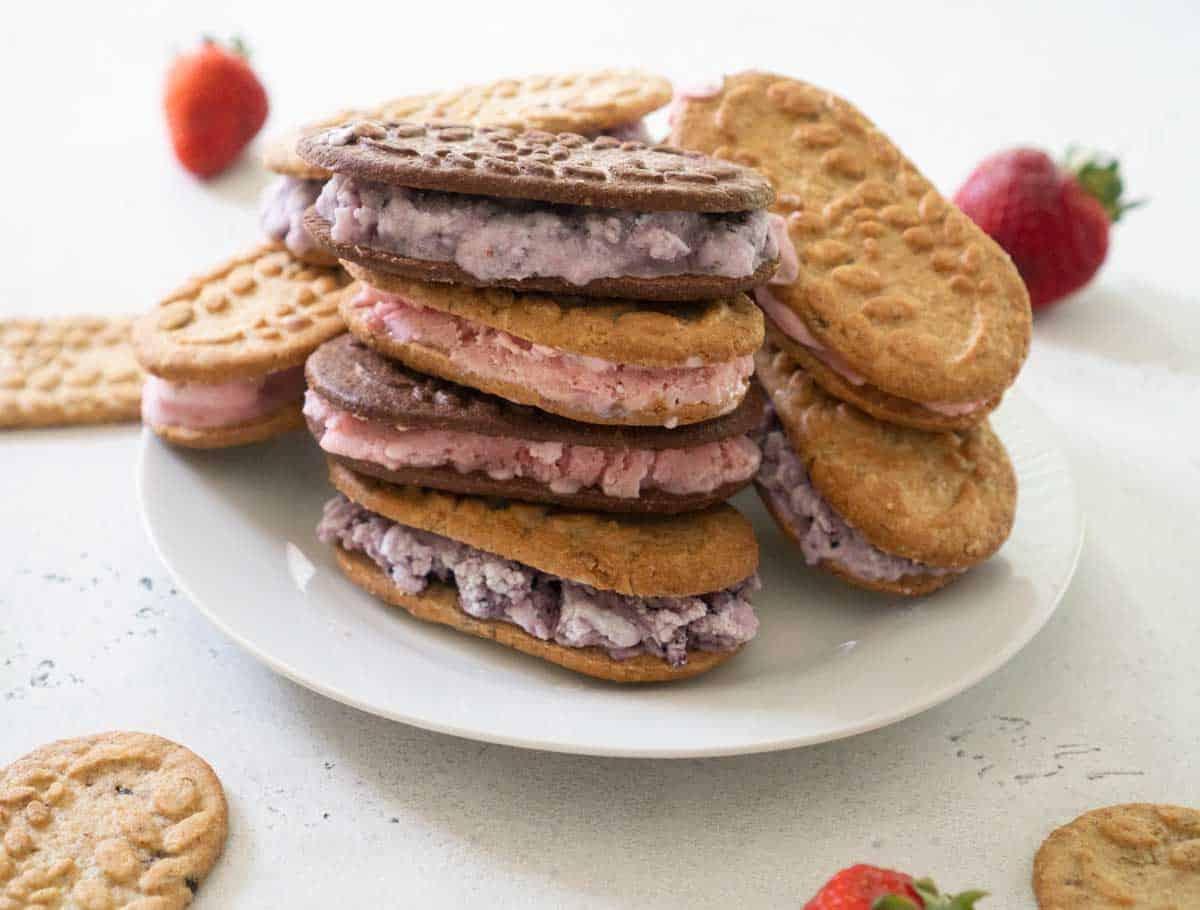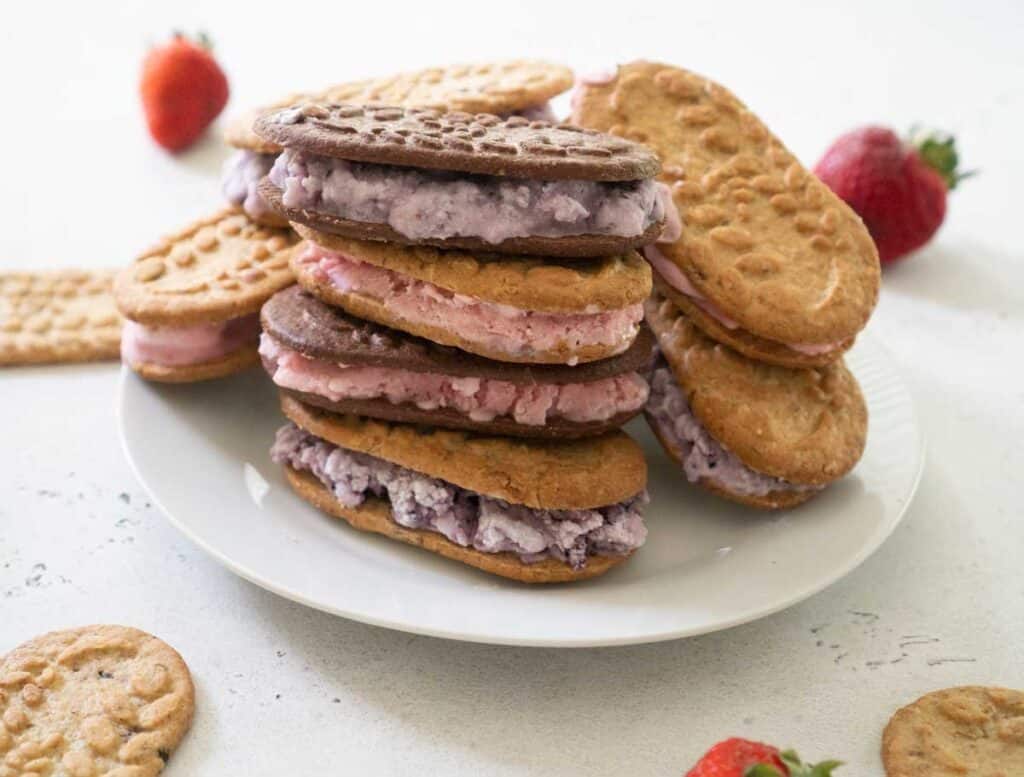 My kids were SO surprised when I gave them these frozen yogurt and breakfast biscuit sandwiches. Believe me when I tell you I had no problem getting them to eat breakfast after that!
Don't forget to grab your copy of the Extra Savings flyer at Publix and be sure to check out the Breakfast Time promotion running now through September 25, 2020.