Watch out stains, this Homemade Stain Remover has just two common ingredients and removes stains in a flash!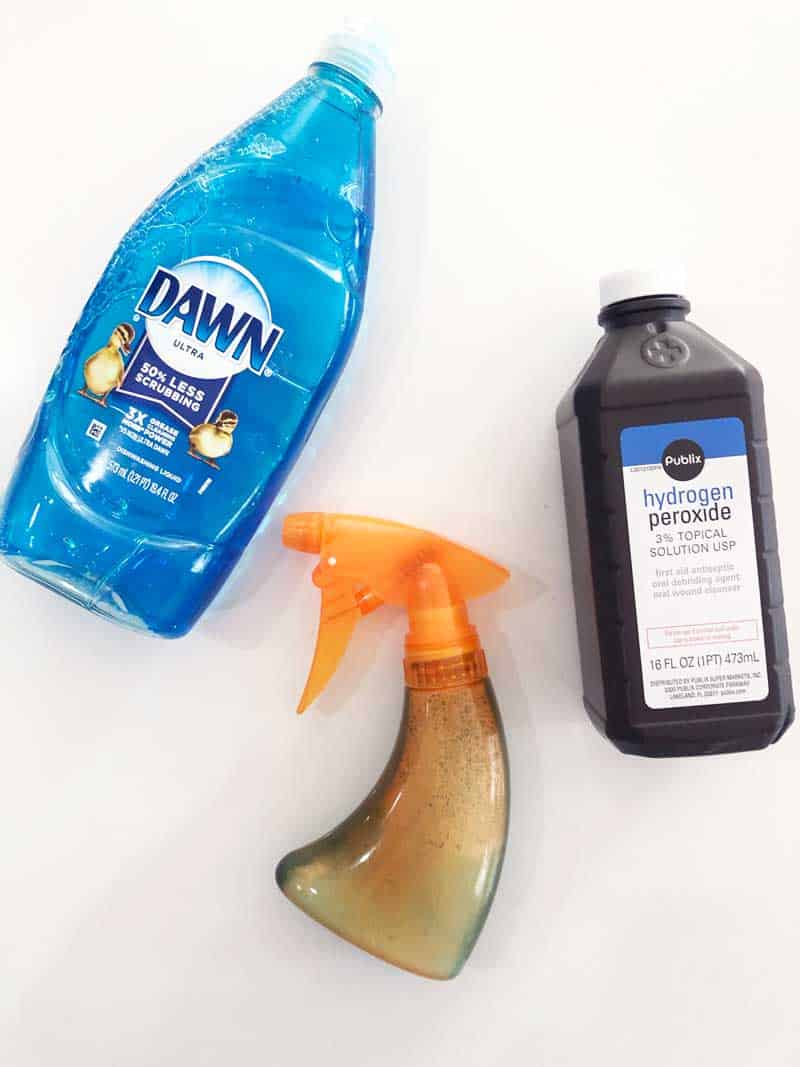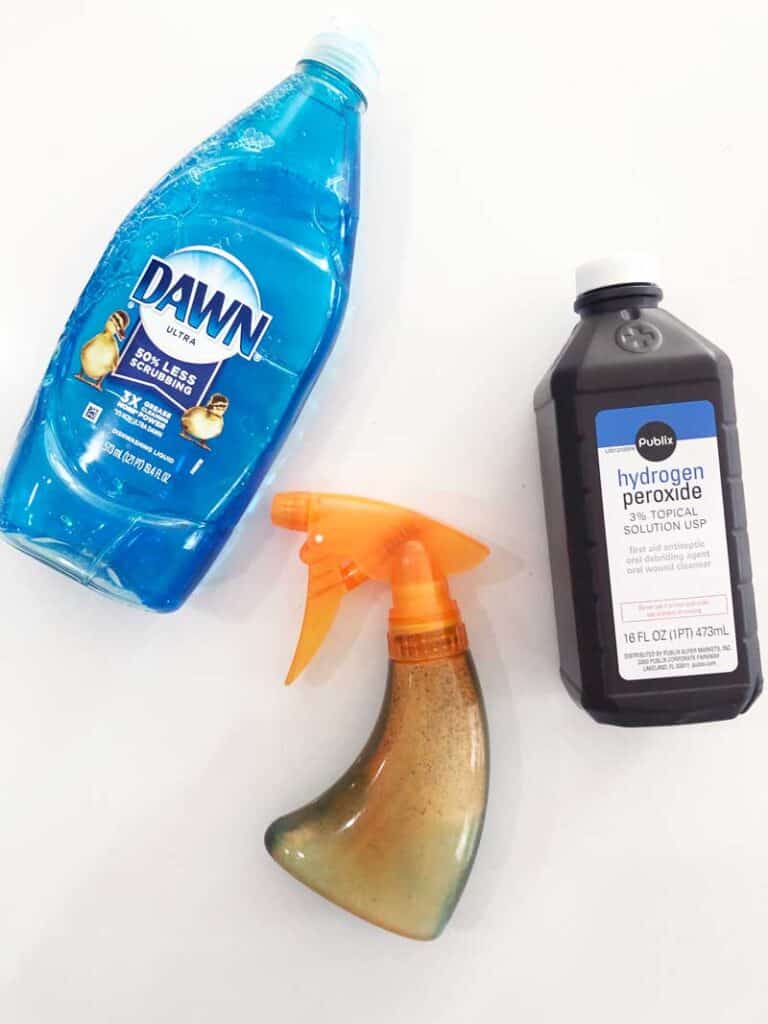 When I bought a white couch three years ago everyone thought I was crazy. With three boys, a dog, and two cats there was no way I'd be able to keep it clean they said. Little did they know that I have the best homemade stain remover recipe out there and it's my secret weapon for cleaning!
No matter what kind of stain I come across I always turn to this two ingredient stain remover. It's easy and fast and it just plain WORKS. There's no need to google all sorts of stain solutions and removers, just make a batch of this and you're good to go.
You can use this stain remover on laundry, carpet, linens, you name it!
How to Make & Use Homemade Stain Remover
Step 1
Add one part Dawn dish detergent (you can substitute an eco friendly, plant based dishwashing liquid if you wish) to two parts hydrogen peroxide in a spray bottle. I usually use 1/2 cup detergent and 1 cup hydrogen peroxide for my small spray bottles.
See 10 Surprising Uses for Dawn Dish Soap here.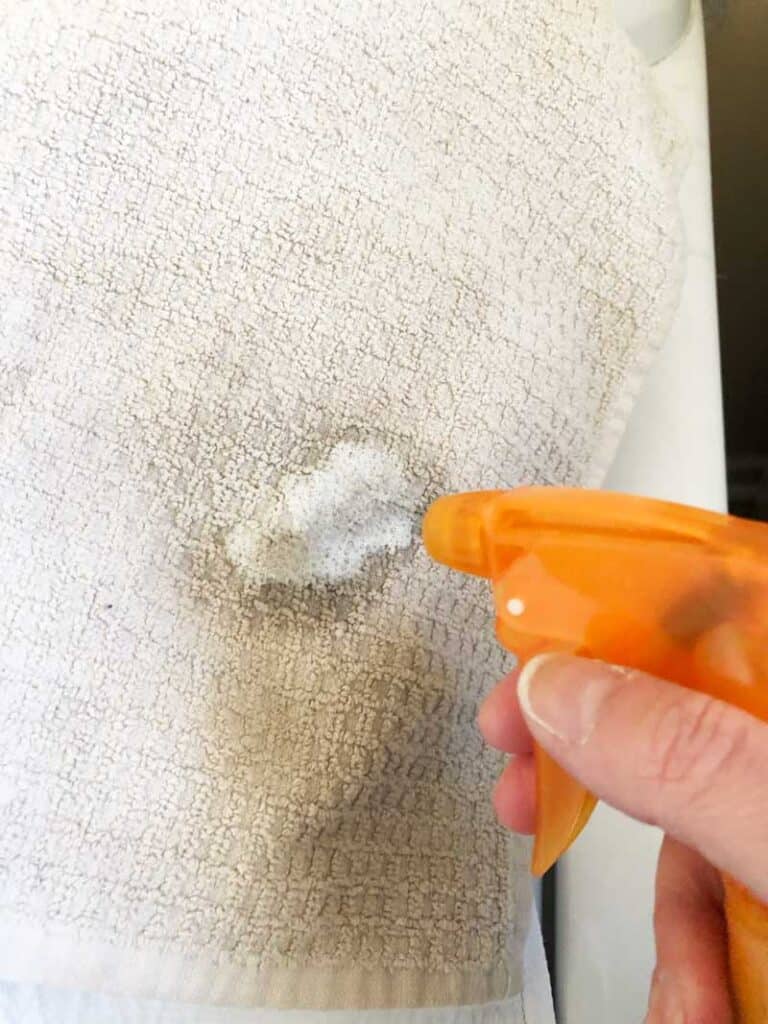 Step 2
Shake the bottle to mix well, and mix before each use. Spray liberally on the stain and gently work it into the fabric with your fingertips. Watch the stain just disappear!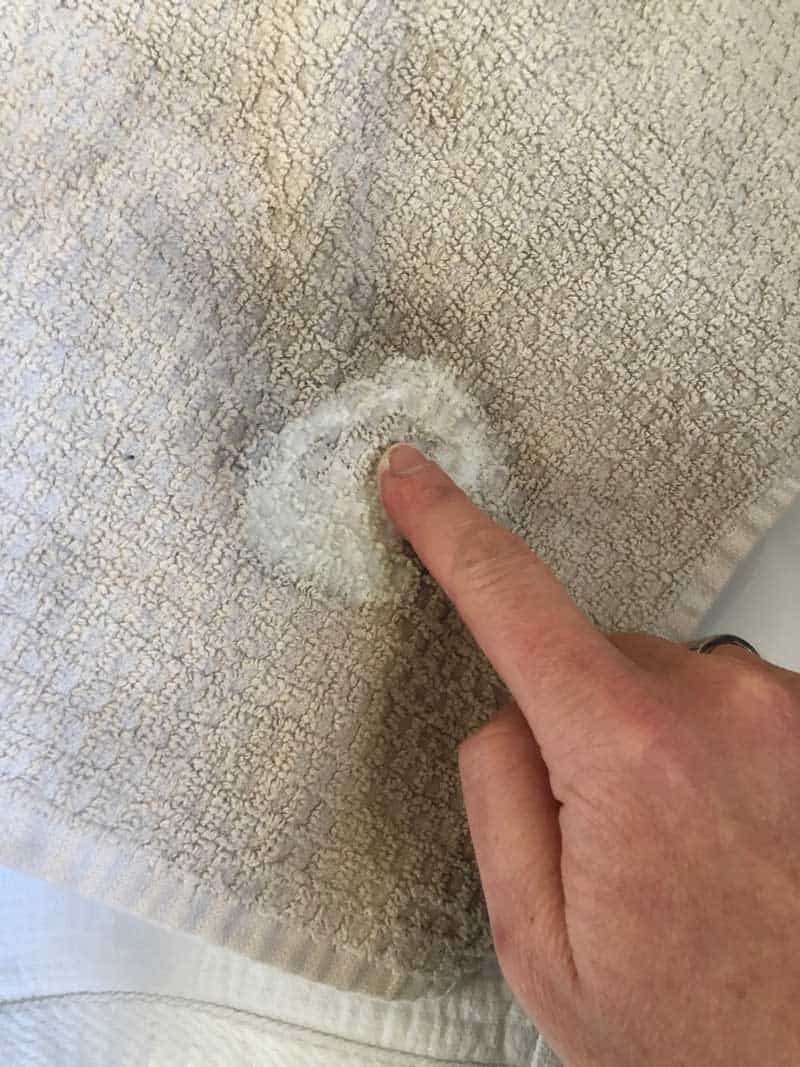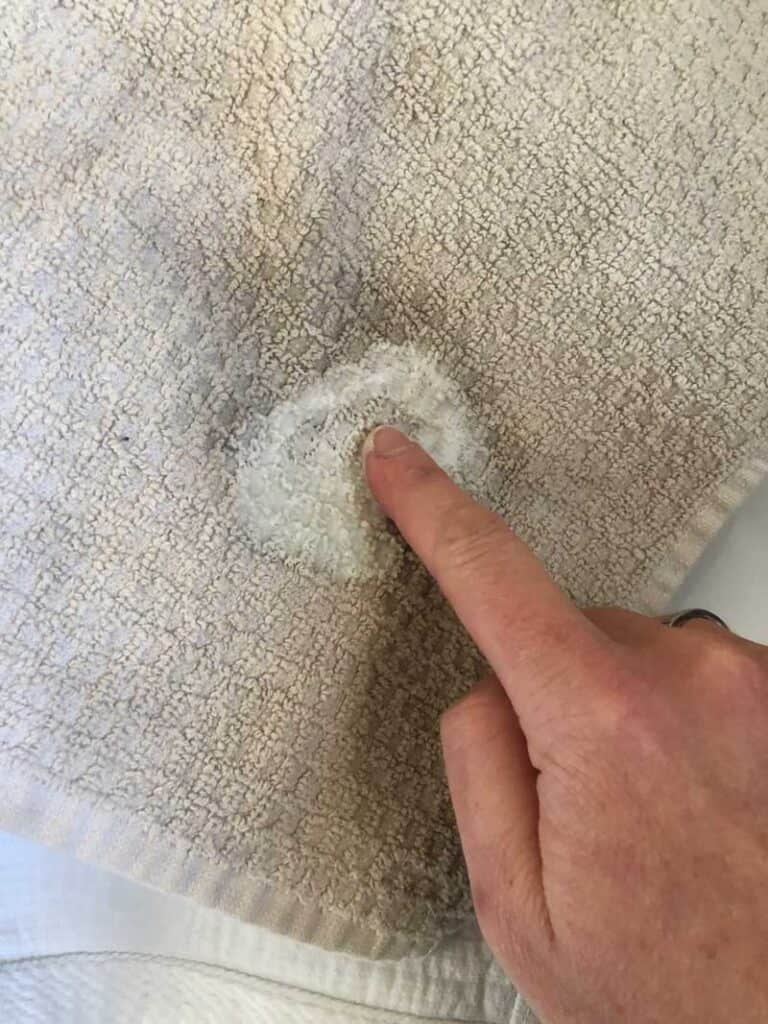 Step 3
If the stain was on laundry or something washable you can simply toss it in the laundry and wash like normal after getting the stain out. For carpet or upholstery, preferably rinse with clean water using a carpet cleaning machine, or if that isn't possible, blot thoroughly with a clean cloth dampened with water and then blot dry.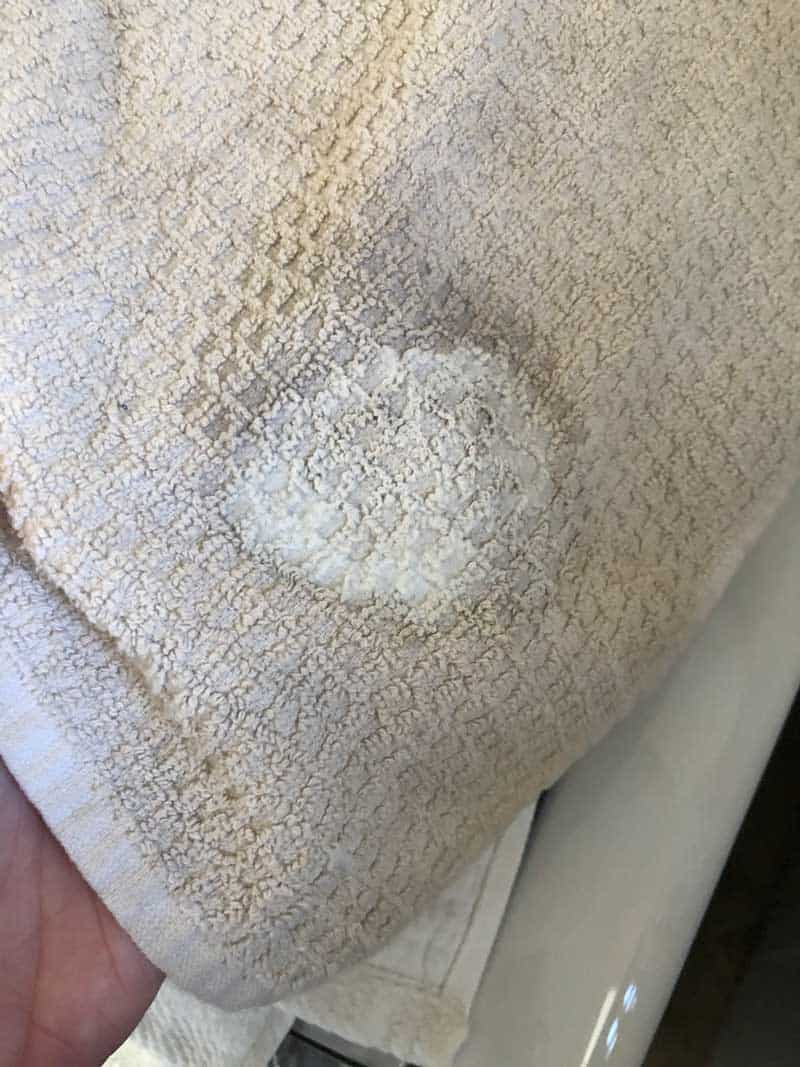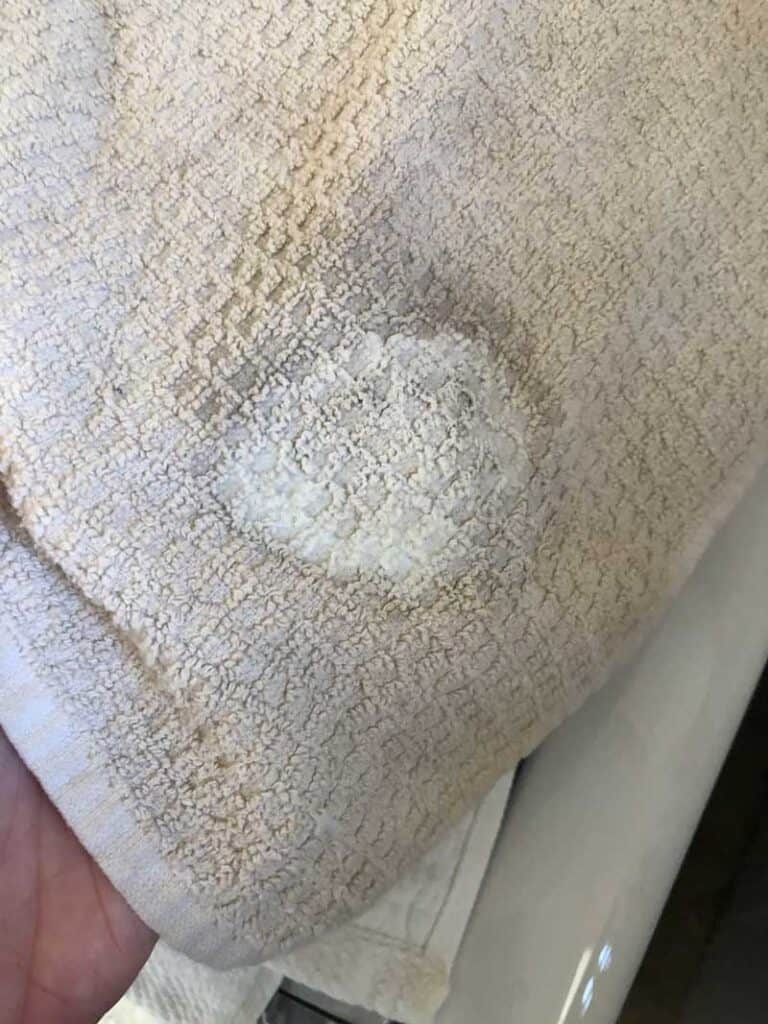 I don't recommend letting the solution dry on the fabric, wash, rinse or blot with water immediately after cleaning.
Note: The solution will lose it's color after a couple of days but it will continue to work even after it is no longer blue!
This is the best cleaning solution I have here on the blog, I hope you find it helpful! It has worked for me on blood and pet stains, food and drinks, even red wine! It also works on set in stains, which are the worst!
This homemade stain remover has always been color safe for me also, but if you are concerned feel free to test it in an inconspicuous spot first.