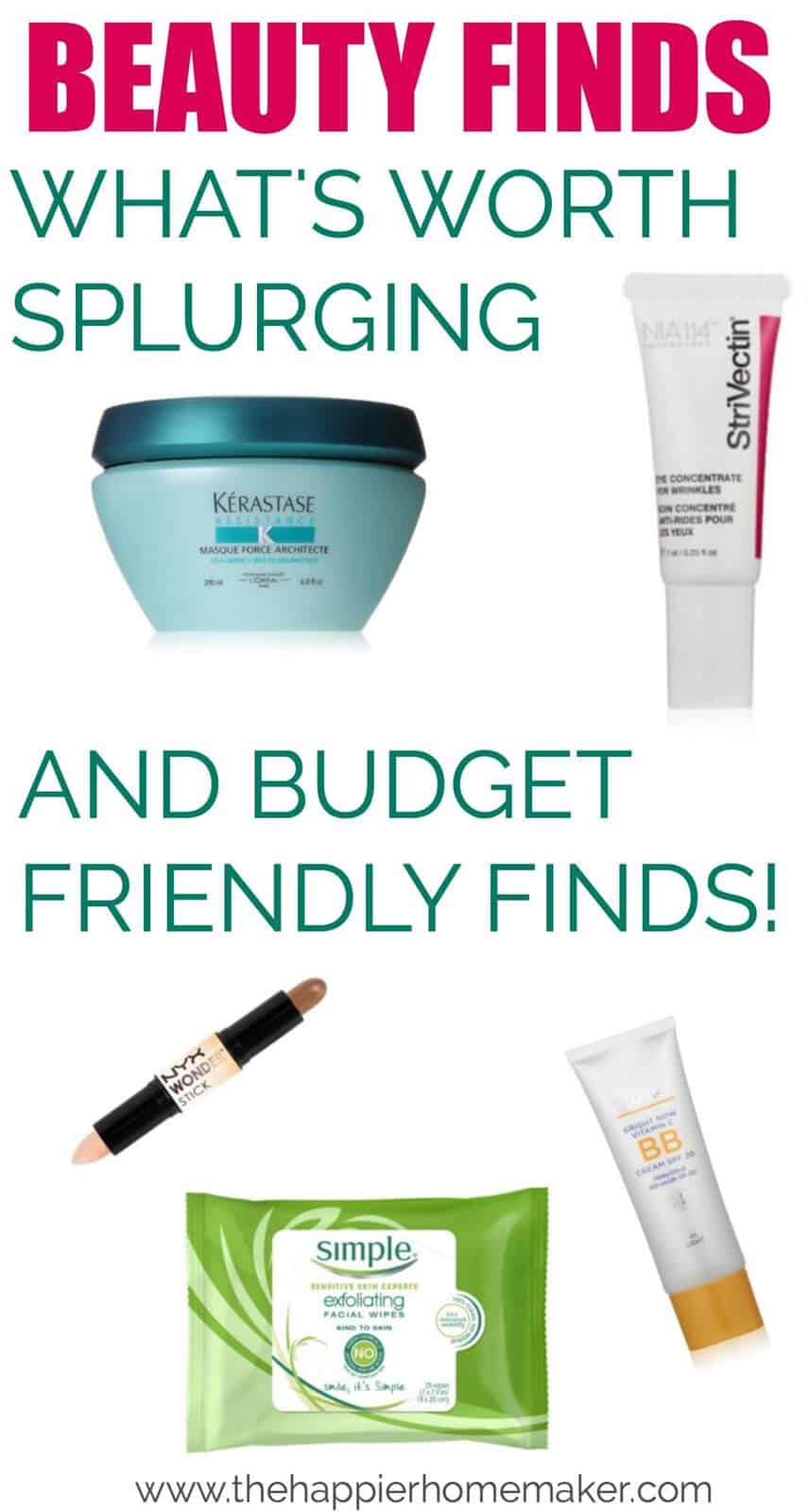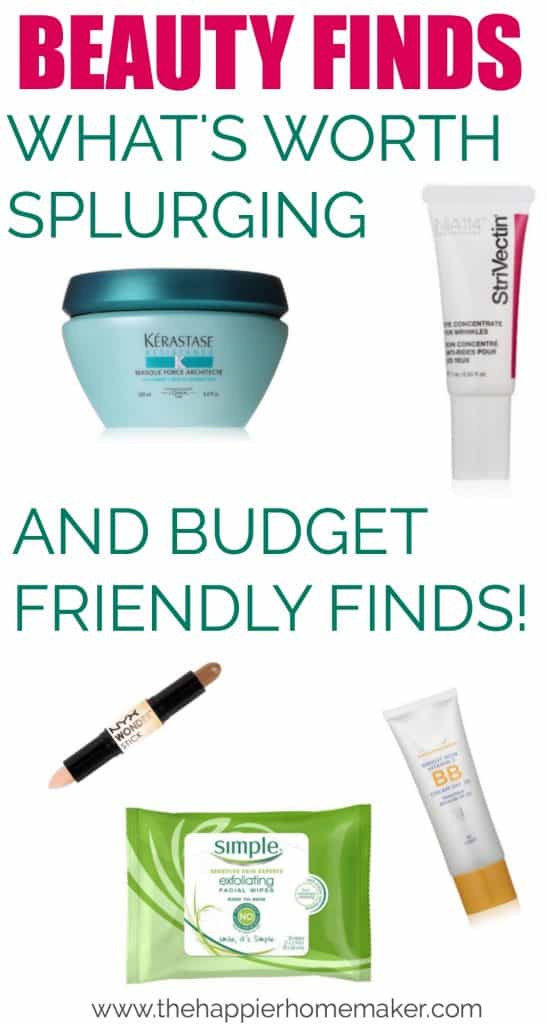 I like to think I'm frugal but as I get older I've realized more and more that when it comes to taking care of myself there are definitely products worth splurging on. Every spring I share with you all my favorite beauty products but this year I'm going to put a little twist on it and share my favorite splurges and more frugal beauty finds.
(This post contains affiliate links of products I love and personally use-thanks for supporting this blog!)
Splurges
I'm rough on my hair, I'm not going to lie. I have naturally curly, frizzy hair that fine and flyaway at the same time. I had been getting Keratin treatments for a while (see my before/after here) but honestly I haven't been in love with the results I've gotten from salons I've tried since we moved to DC. As a result I've had to rely more on my flat iron which resulted in a lot more damage. I ended up getting over 6″ cut off last fall and my hairstylist recommended the Kerastase hair care line to repair my hair and prevent further breakage. I was skeptical because this stuff was pricey compared to what I had ever used before but y'all it was worth it!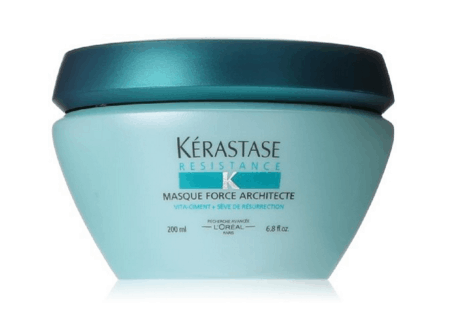 I started off just using the Kérastase Resistance Masque Force Architecte because I wasn't ready to take the plunge into the full line. It's a once a week masque and it made an immediate difference in how my hair felt and looked. The 6.8 oz container lasted me 4 months and I have long hair. (Tips for growing long hair.)
Later I branched out and also bought the Resistance Ciment Thermique to protect my hair when heat styling, and the Fibre Architecte to smooth and repair my hair (I use this on dry hair.) Both of those containers usually last me 2-3 months each so while they are pricey, they last a while.
I'll probably always invest in this hair care line because it's made such a difference in my hair and I like keeping my hair quite long and I color it as well so preventing damage is very important to me.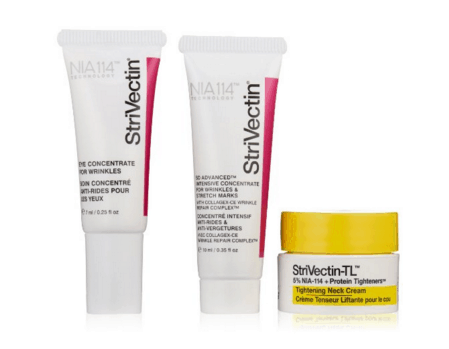 In addition to investing in my hair I also choose to spend when it comes to skin care. Hitting my late thirties definitely showed me that I was going to need to spend money in order to combat those long days at the beach in my teens and twenties! I am addicted to Strivectin…I started with their Age Fighting Kit to try out a variety of their products and have stuck with it ever since! I actually recently started rubbing the neck cream on my hands as well and it has made a HUGE difference in how my hands look-it's funny how you never think about how old your hands look until all of a sudden they don't look "young" anymore!!
Budget Finds
In contrast to how much I spend to take care of my hair and skin care, I choose to use budget finds when it comes to most of my makeup. One of my very favorite makeup lines is NYX which I usually buy at Ulta…our Target has it too but not as extensive of a selection. I use NYX consistently for my eyeliner-both pencil and gel, contour and highlighting Wonder Stick and illuminating powder. The price point is under $15 and they have a huge variety of products so it's also fun to experiment with new things without breaking the bank!

I also use L'oreal True Match Lumi foundation which again comes in under $15 and it the best foundation I've used-gives me enough coverage without that cakey look I hate! When we're traveling or I want to just do the basics for makeup I use Lumene Bright Now BB Cream-it evens out my skin tone and looks just like bare skin-I love it and it is less than $10!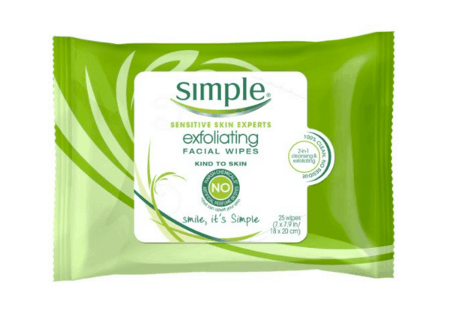 To remove all that makeup and get my skin ready for my splurge-worthy skin care I use Simple Exfoliating Facial Wipes-they remove my makeup while giving a gentle scrub and less than $4!
Do you have any splurges or budget finds that I should try? I'd love to hear what your favorites are-leave me a comment!
Past Beauty posts you might enjoy: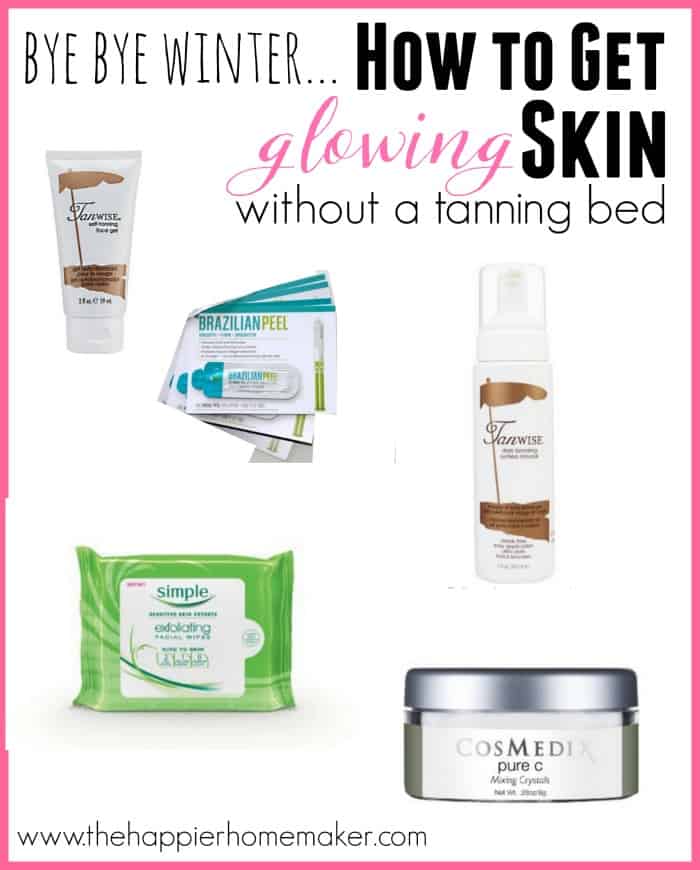 How to get Glowing Skin without a Tanning Bed