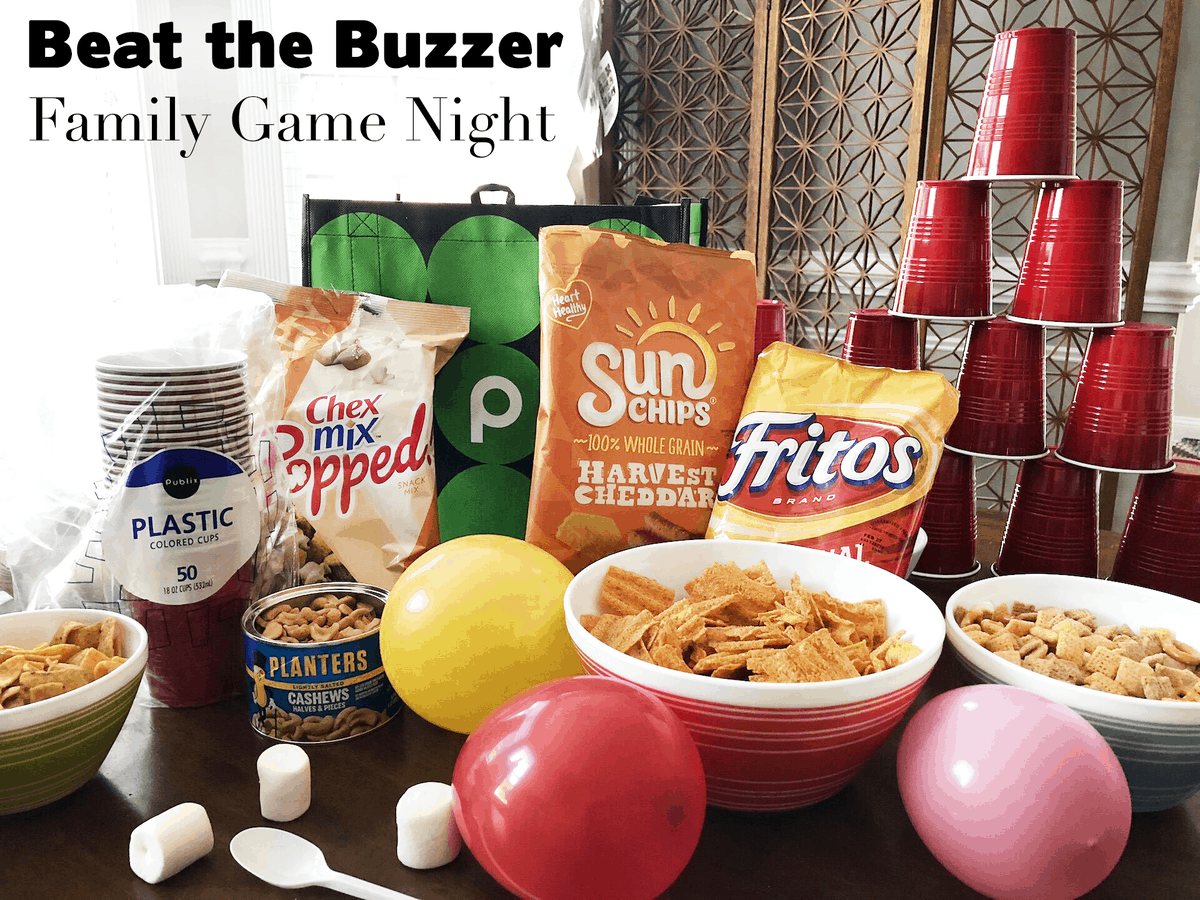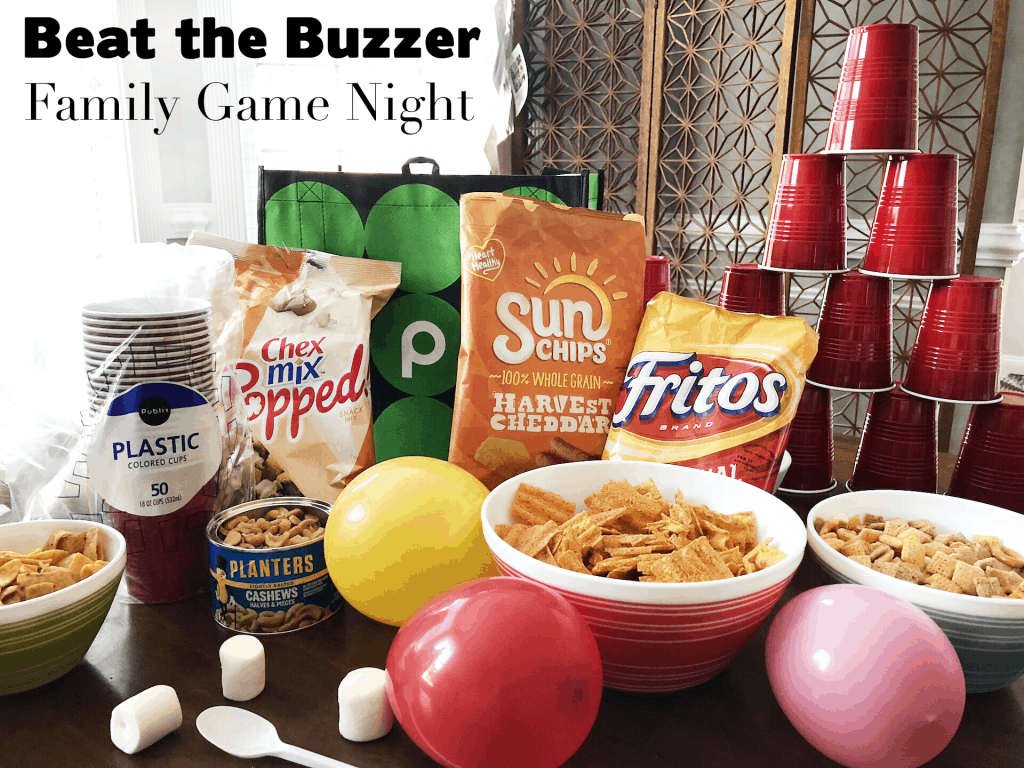 I don't know about you but my family can get exhausted from the "grind" of everyday life. School, sports, and all of our other commitments can make us feel constantly rushed and honestly, we can forget to cherish those special little moments with each other. That's why at least once a month I try to clear everyone's schedule for a family game night. This month we played "Beat the Buzzer" type games and it was a HUGE hit. Here are some tips for you on planning a Beat the Buzzer Family Game Night, sponsored by Kraft, General Mills and Pepsi!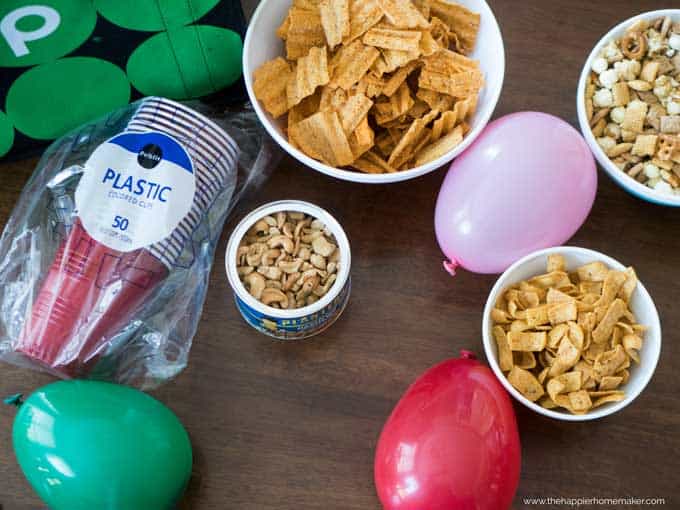 Tip #1
Pick up your supplies early. Don't wait until the last minute and realize you forgot your snacks or don't have materials for a particular game. Plan ahead so that you can relax and enjoy your night.
The great thing about Beat the Buzzer type games is that they use regular household items.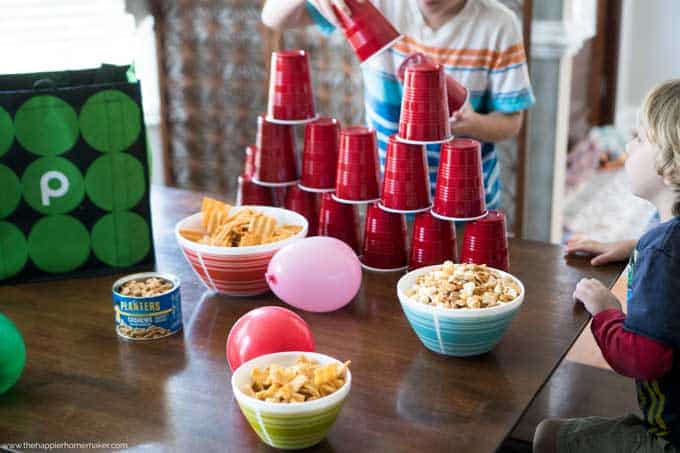 Tip #2
Adjust games for different ages. My three boys range from ages 6 to 11 so we change up the games according to age. In the game above the goal is to stack cups into a pyramid shape then take them down and restack into one pile in one minute. For my 6 year old we used 15 cups while my 9 and 11 year olds used 26 cups. When it was mom and dad's turn we used 40 cups. This helps keep the frustration levels low and ensures everyone has a good time!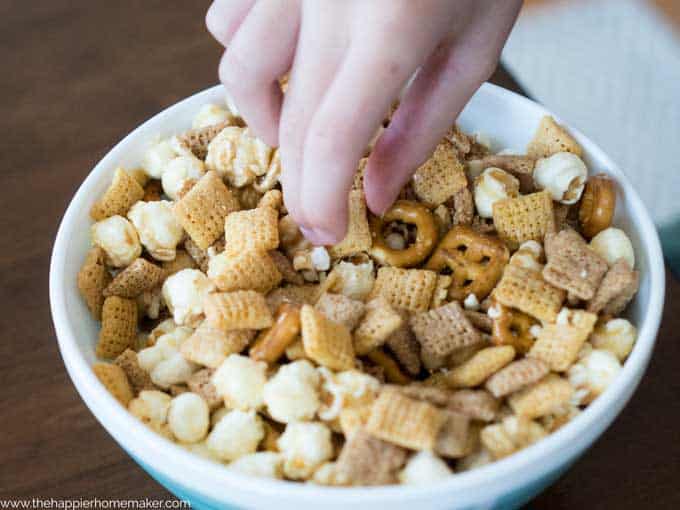 Tip #3
Keep lots of fast snacks on hand for the spectators! For most games we like to take turns one at a time on in pairs, but a minute goes quickly! I like to keep easy to munch on snacks like Sun Chips, Fritos, Chex Snack Mix and Planter's Cashews on hand so those watching the game can have a quick snack while waiting their turn!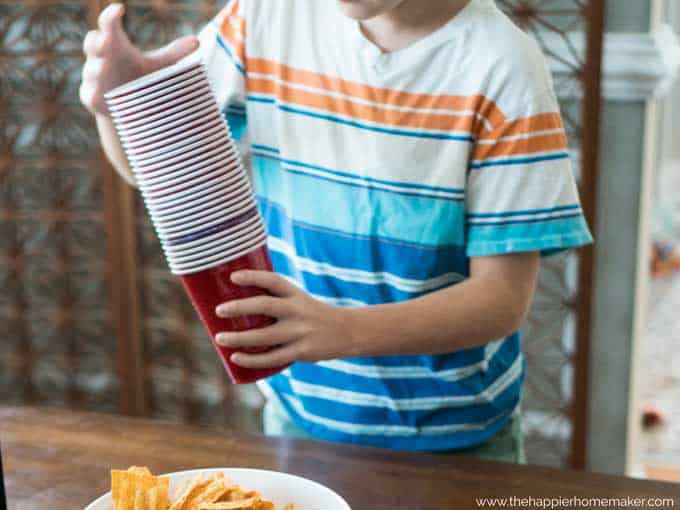 Tip #4
Try to pick multiple games that use the same basic supplies to make things easier and less of a hassle. We used the same cups from the stacking game above to play this Beat the Buzzer challenge. In this game you have one minute to move the marked cup from the bottom of the stack to the top by moving one cup at a time from the top of the stack to the bottom. This one was really fun for my boys!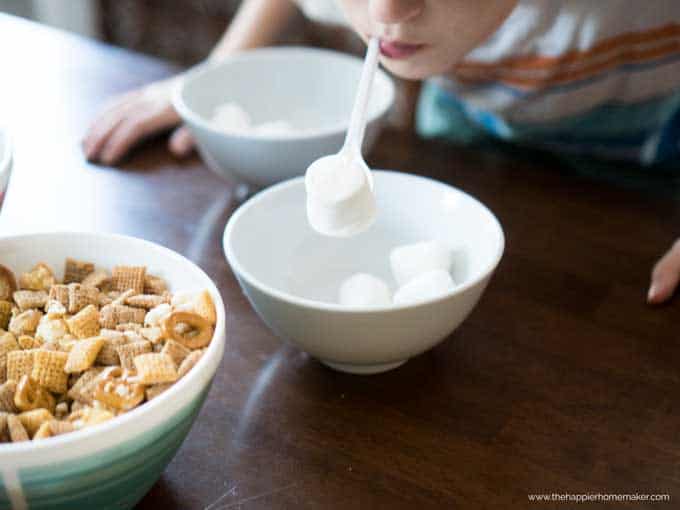 Tip #5
Relax and have fun! Try not to get over-focused on rules or stress about mess during the games. This is about family time, not perfection! By keeping relaxed you'll ensure that no one gets overly competitive (it can happen with my three boys!) Be silly and enjoy yourself!
The game above is hilarious-move marshmallows from one bowl to another with no hands, just your mouth holding a plastic spoon!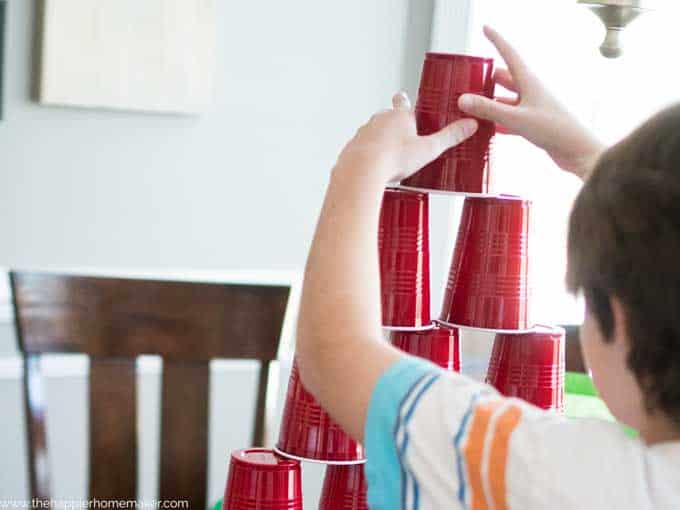 Below are all the games we played during our family game night, all games are "Beat the Buzzer" type with a one minute time limit. We simply used our phone timers to time each game.
Stack the cups-stack cups (16, 21, or 40 depending on age) into a pyramid and take back down into one stack.
Move a stack of cups (25) so that one marked cup moves from the bottom of the stack to the top by moving cups one at a time from the top to bottom of the stack.
Keep a balloon in the air for one minute without holding it, just hit into the air continuously. This was the favorite of all the games for my three boys!
Move marshmallows (6) from one bowl to another with only your mouth holding a plastic spoon.
Move a cookie from your forehead to your mouth without using your hands, only your face! This was easier for the grown-ups but the kids enjoyed it as well.
Even with the shortness of the games these activities filled the evening because we took turns and everyone wanted to try more than once. It was a blast!