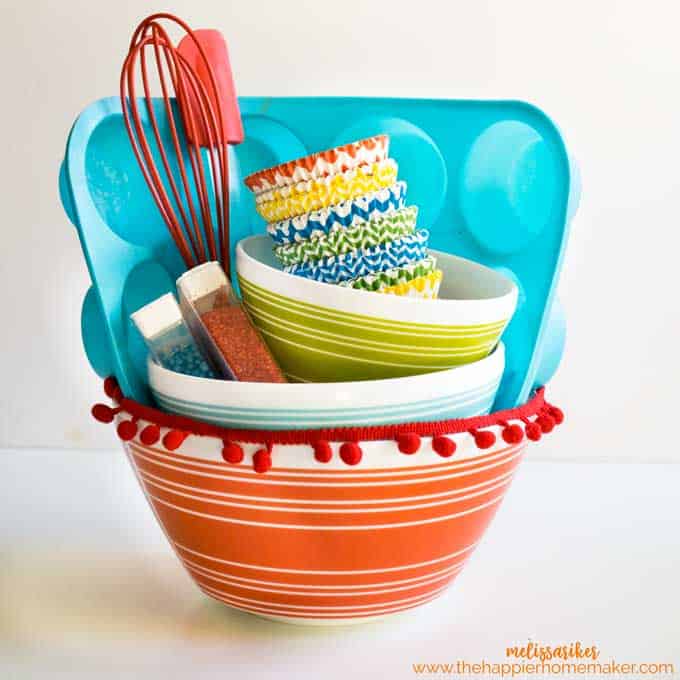 This post is sponsored by Vintage Charm, but as always all opinions are my own.
The super busy holiday season is upon us; can you believe we're already in the second half of November? With all the parties and dinners that are filling my calendar I've been brainstorming a lot of hostess gift ideas, such as this Baking Gift Basket, which is my new favorite because it's a little different than the standard and so easy to put together!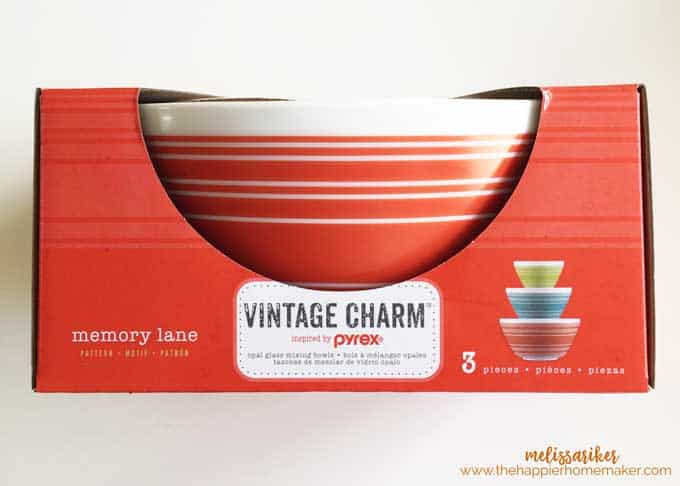 I started my gift basket with this adorable three-piece Vintage Charm™ Inspired by Pyrex® mixing bowl set in the Memory Lane pattern. I love the fun colors! They come in a variety of patterns inspired by the Pyrex bowls from the 50s and 60s. The bowls make a great gift in and of themselves because really, who couldn't use some cute little mixing bowls?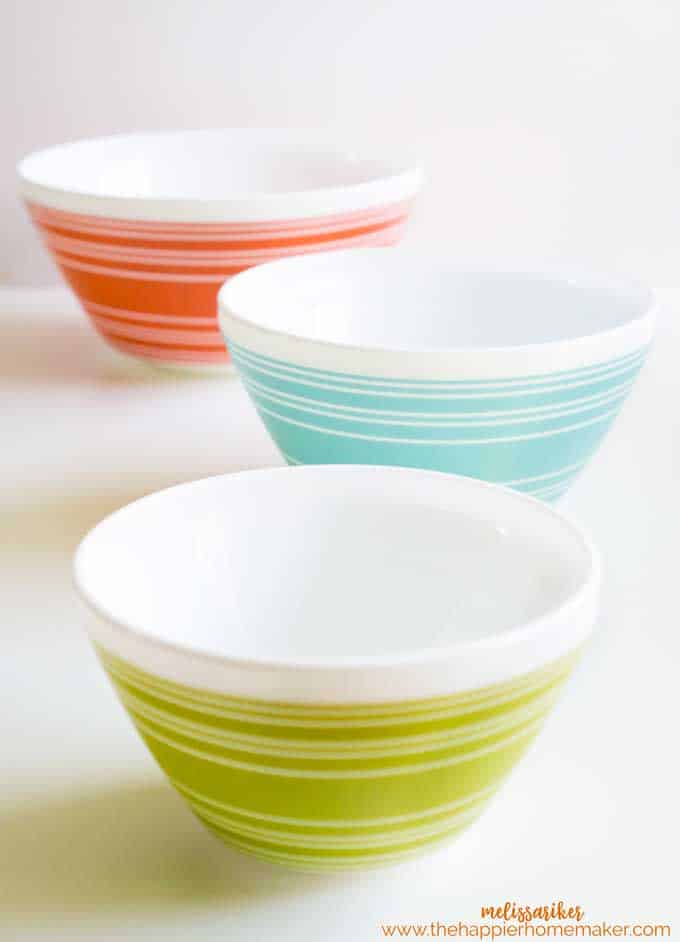 Because so many of us do a lot of baking during this time of year I decided to fill the bowls with inexpensive baking goodies for my hostess. I found a blue silicone cupcake pan and red whisk and spatula that perfectly complimented the colors of the Vintage Charm bowls. Colorful sprinkles and patterned cupcake liners finished the gift off perfectly along with a whimsical pompom ribbon!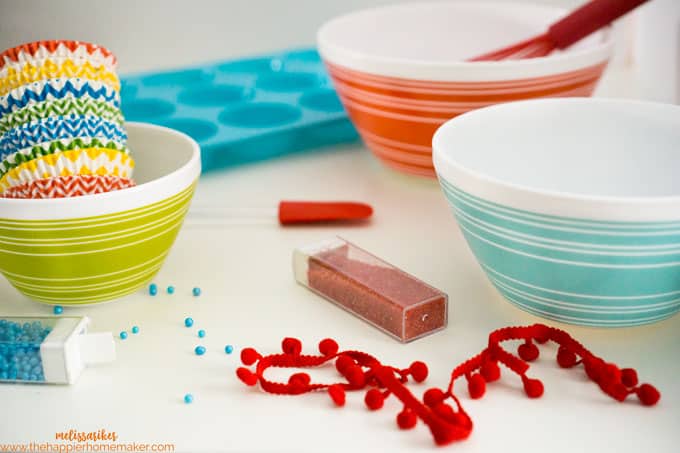 My friend was so excited to receive the gift basket at her dinner party and I even noticed the bowls in use at her home since, so I know she loves them as much as I do!