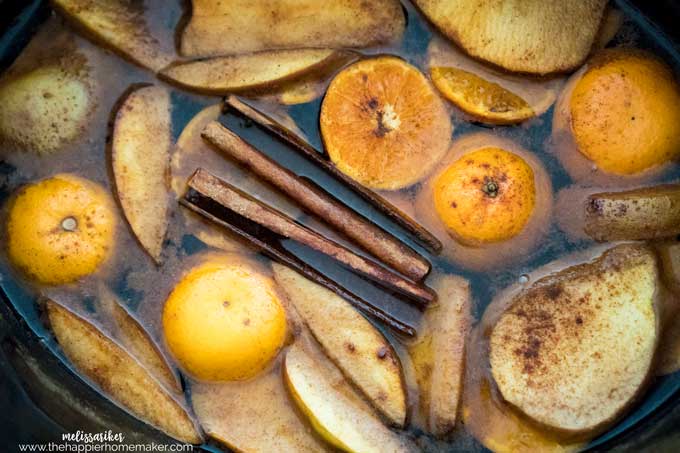 I'ma HUGE fan of stovetop potpourri (or simmering pots as I like to call them.) The premise is simple: add some yummy smelling ingredients to a saucepan on the stove, set it on low and let the aromas make your house smell delicious!
I've shared quite a few simmering pot recipes over the years but I'm always trying new combinations and this one was worth sharing. I switched up my usual routine by making this batch in the crockpot. I like to make it in the slow cooker when I want to set it up and forget it-it's safer than leaving it on the stove for an extended amount of time. It's also great to keep the house scented when you're entertaining!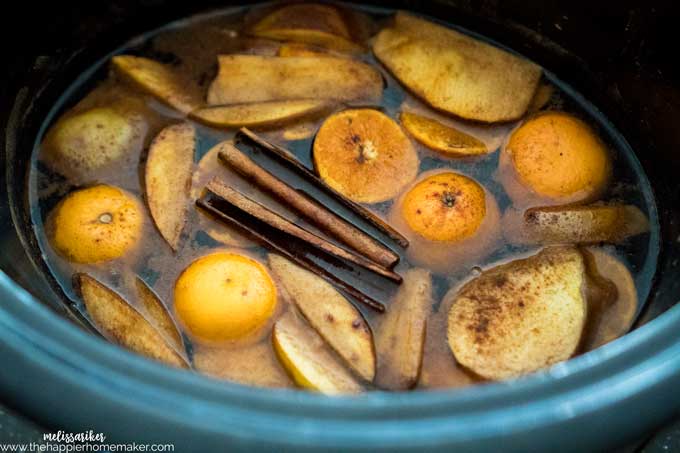 For this combination I used two apples, five clementine oranges, a teaspoon of pumpkin pie spice and two sticks of cinnamon. These recipes are very forgiving-you're not going to mess them up by changing and playing with the amounts so use what you have on hand and don't be afraid to try new combinations. I often use fruit that is past it's prime and won't get eaten-better than throwing it away!
Here are a few other simmering pot recipes I've shared over the years: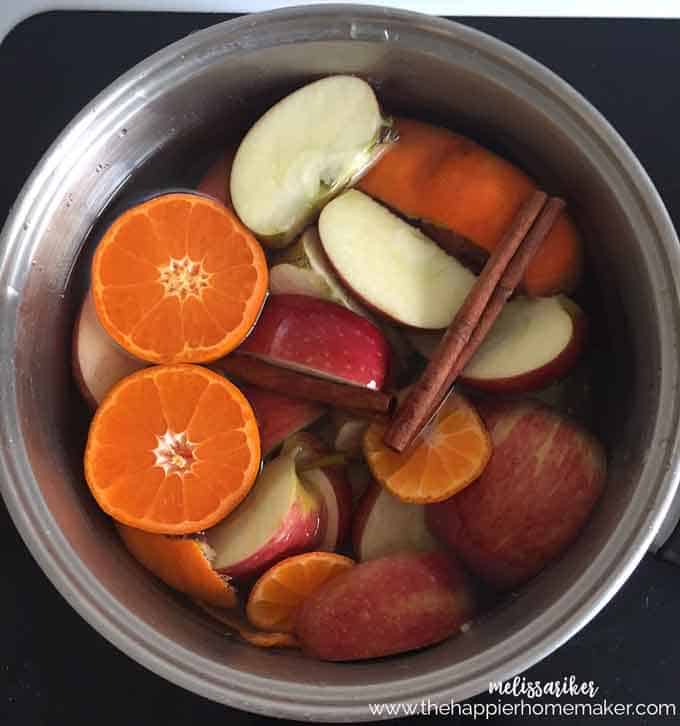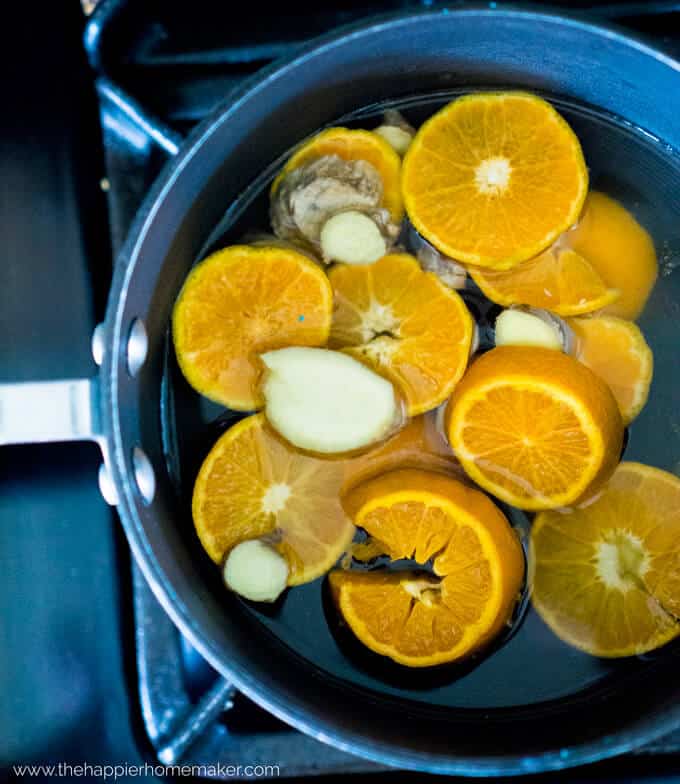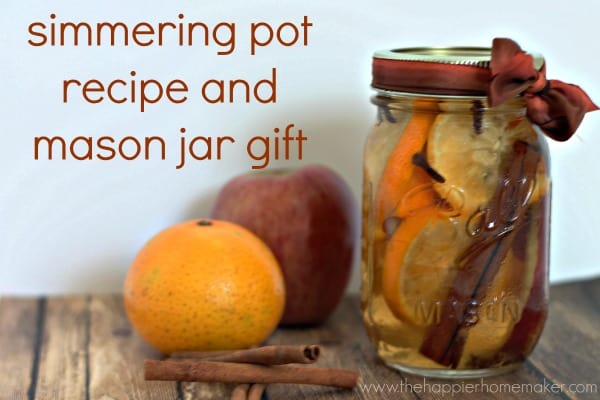 Do you have a favorite simmering pot recipe that you love? Leave it for me in the comments so I can try it out!