Pantry meals are those essential go-to meals that save you time and money because you already have all the ingredients on hand! No need to order out, just turn to your pantry and make these delicious meals with ingredients you already have in your kitchen!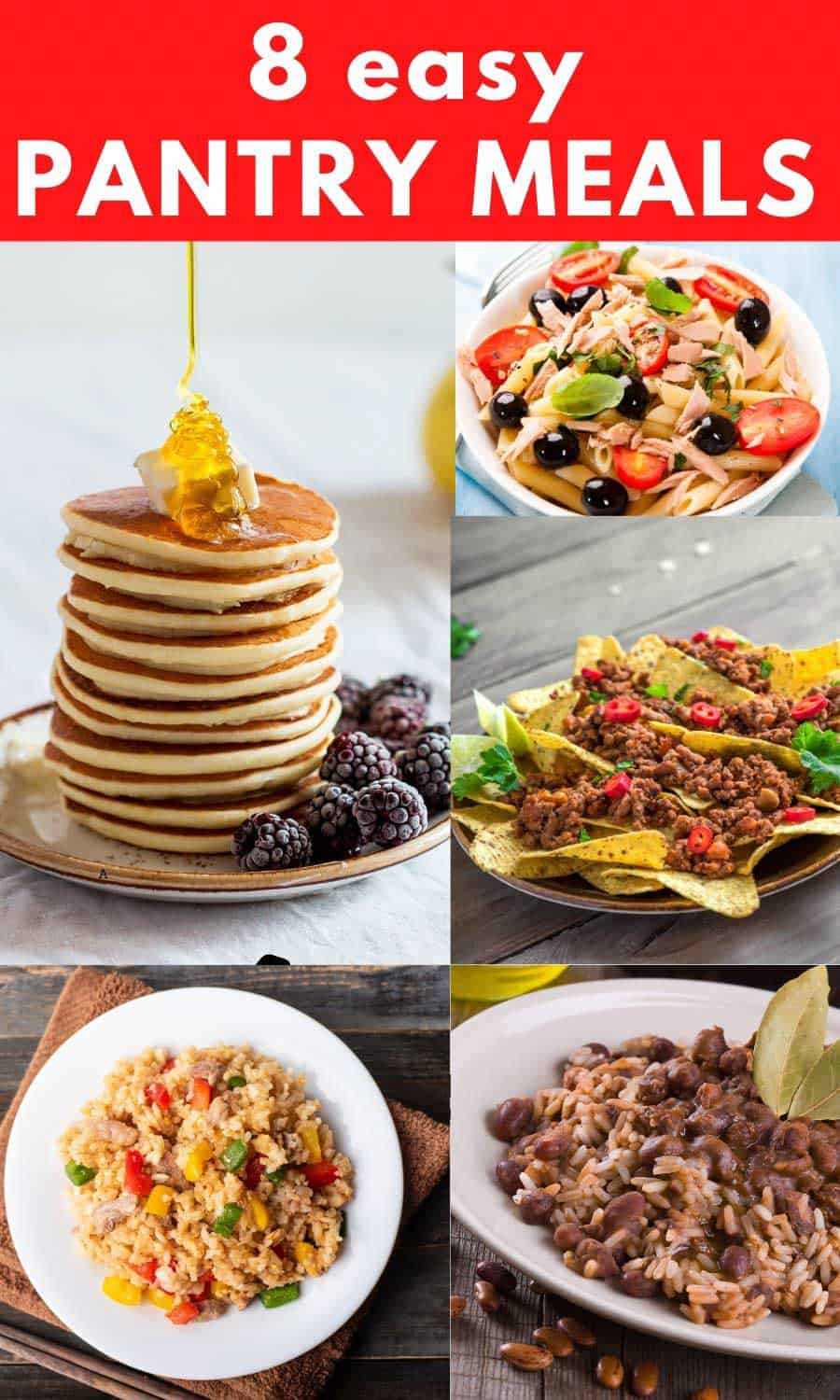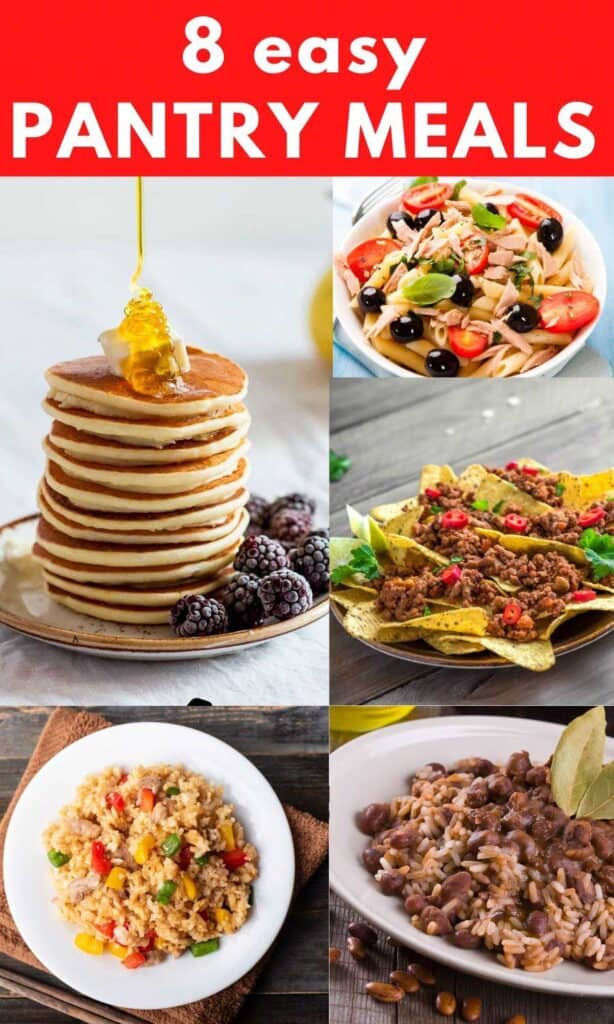 Pantry Meals to Help You Save Money
Burrito Bowls
Rice and beans are the backbone for burrito bowls and they are easy to keep stocked in your pantry. Raid the fridge for toppings such as cheese, salsa, sour cream and you'll feel like you're eating at Chipotle!
Pasta Night
At least a few times a month we have a pasta night. I whip up whatever kind of pasta we have on hand and the family chooses their favorite sauce to add. In the summers we'll often make fresh pesto, or use jarred sauce from the pantry. If we have cream and Parmesan on hand, fresh alfredo sauce is a favorite as well.
Fried Rice
Another one of my favorite pantry meals starts with rice and adds in anything I can find on hand. Veggies, egg, and meat if we have it combine with soy sauce to whip up a fast and easy fried rice.
Breakfast for Dinner
My boys love breakfast for dinner when we make pancakes or waffles from the pantry. If we have eggs and bacon or sausage, all the better but pancakes alone are still a hit. Depending on what we have on hand we can change the pancakes up with lots of add-ins too.
Pasta Salad
Pasta salad is another meal like the fried rice where you can customize it according to groceries you have. I like to use tricolor rotini noodles, peas, ham if we have it, feta cheese, and Italian salad dressing but you can change the flavor if you have different veggies or dressings. This Tuscan Pasta Salad and this Chicken Pasta Salad are also favorites of ours!
Chicken or Tuna Salad
If you keep canned tuna or chicken in the pantry, whipping up a chicken salad or tuna salad is an easy pantry meal. Serve it over salad greens or on bread for a sandwich.
Homemade Pizza
Pizza crust is very easy to make from scratch and spaghetti sauce can substitute for pizza sauce in a pinch. Top with cheese and toppings that you have in the kitchen: pepperoni, diced ham, bell pepper, olives, etc.
Nachos
Last but not least, my kiddo's favorite, nachos! Like burrito bowls we start with beans and add on cheese and whatever toppings we can scrounge up. We probably do nachos at least three times a month because my three sons love it so much!
Do you have a favorite pantry meal I didn't include in my list? Leave it in the comments below to share with everyone for inspiration!