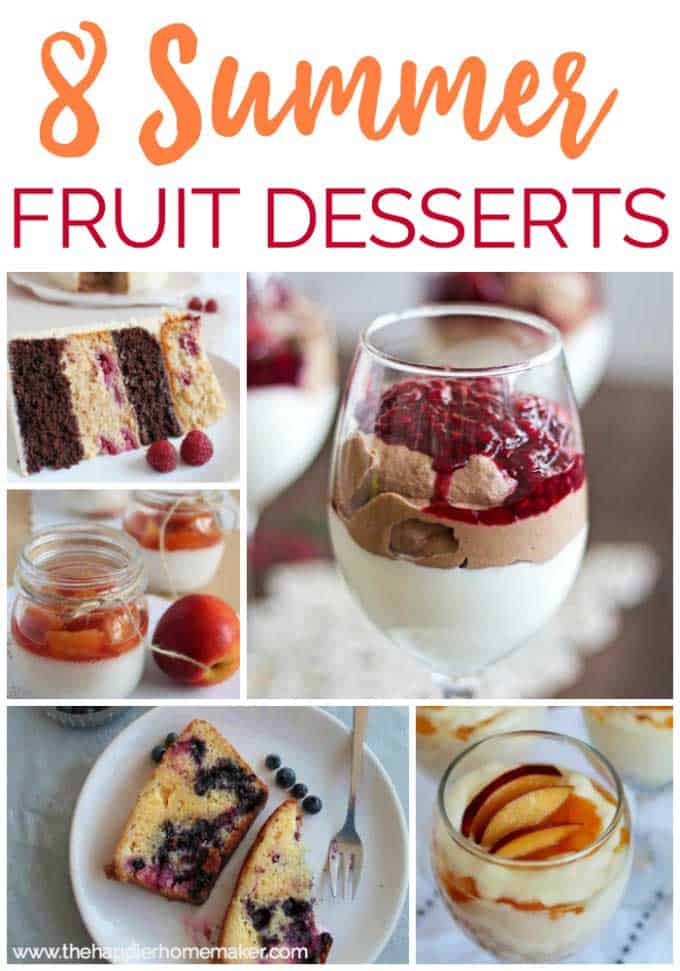 Due to my upcoming move from England to the US I'll be having some amazing guest posters helping me out and sharing here on the blog in the coming weeks, today's post is courtesy of Dani from Dani's Cookings, thank you Dani!
Fruits are one of the greatest things during the summer: they are sweet, juicy, colourful and make you feel fresh. Peaches, cherries, berries, mangoes, melons… they are all wonderful to eat at any time! But we all know as well that most of them are also fantastic ingredients for scrumptious desserts.
No matter if you are just craving a quick summer dessert or if you want to impress someone with a special cake: here are 8 decadent summer recipes featuring fruits that will surely make you drool right now! (Click the picture or recipe title to be taken directly to the recipe!)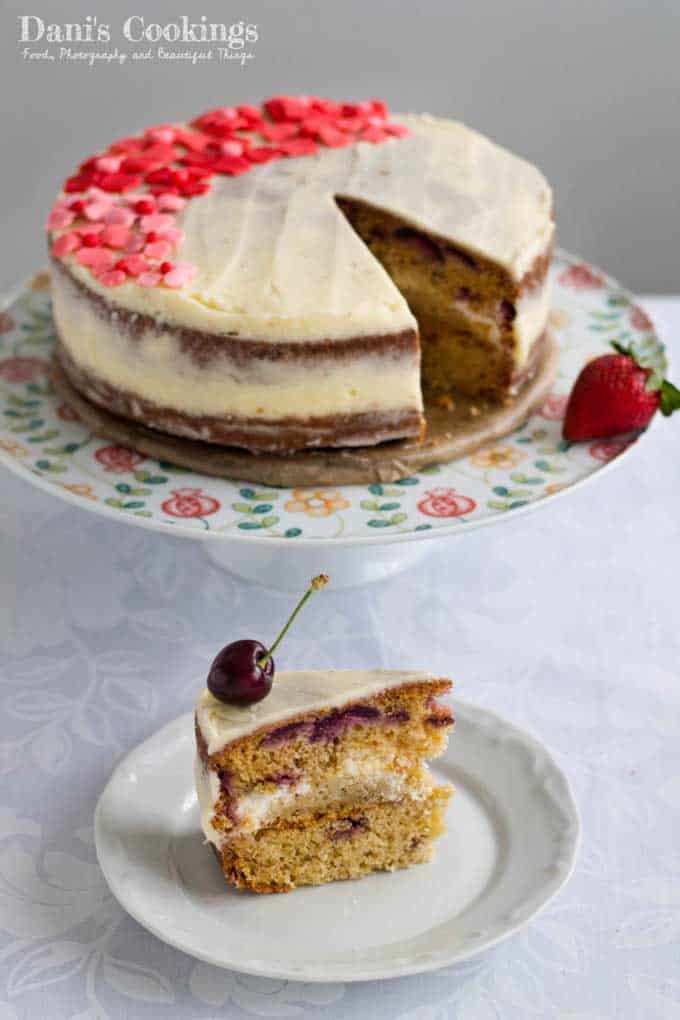 Easy Cherry Strawberry Layer Cake with Fondant Flowers
An elegant and delicious layer cake with great decoration that you can make in a matter of minutes. That's the ideal cake for a summer party.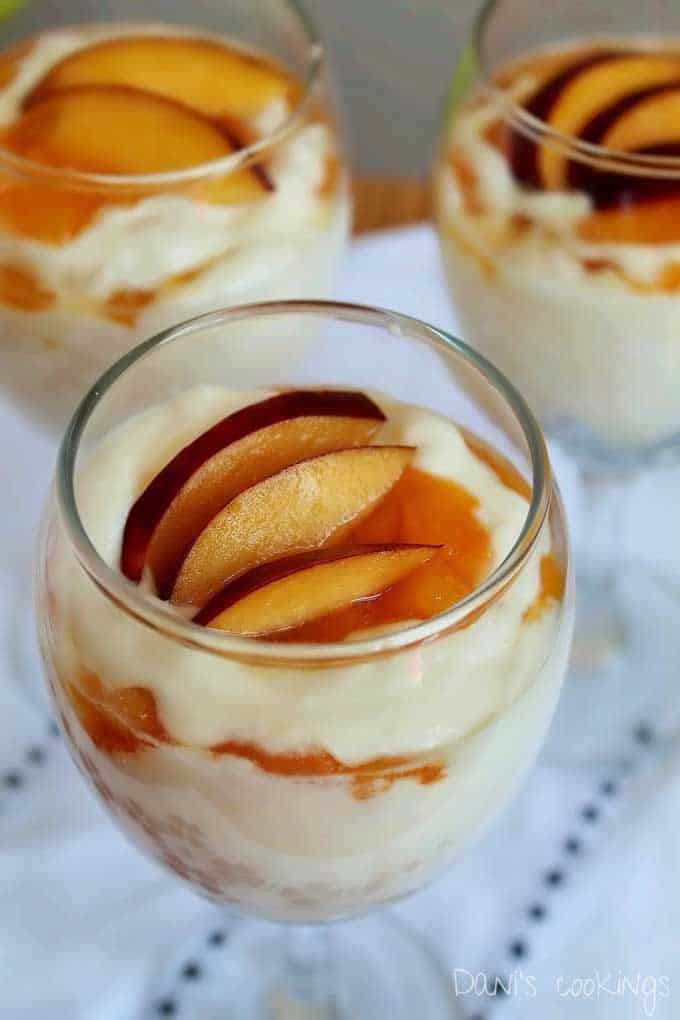 Easy Dessert with Peaches, Cream and Mascarpone
A fluffy and tasty dessert in a glass that will surprise you how quick and easy it is to prepare.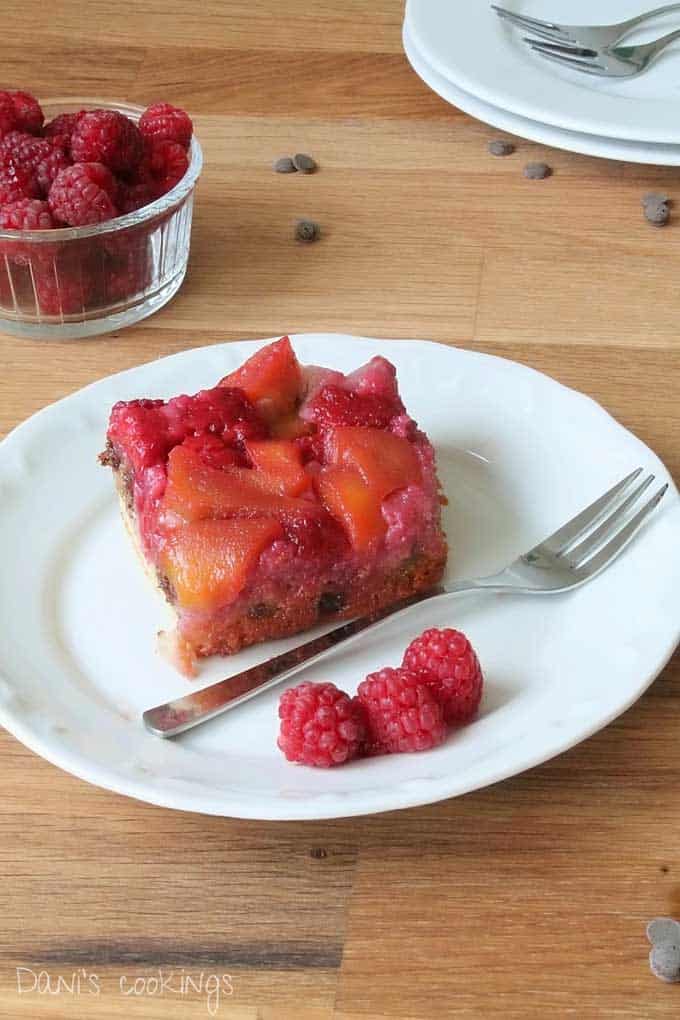 Mango & Raspberry Chocolate Chip Upside Down Cake
If you didn't know, mango and raspberry is a great combination and adding them a bit of chocolate makes a fantastic dessert!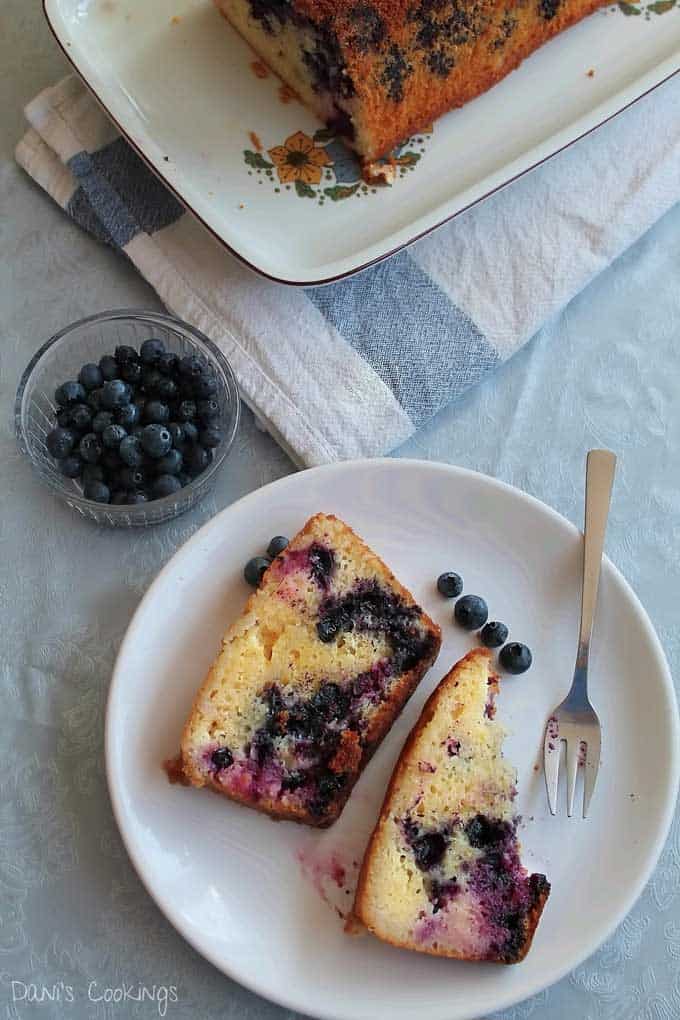 Blueberry, Lemon and Basil cake
Unexpectedly nice and irresistibly moist, this cake will give you a new level of tasty experience!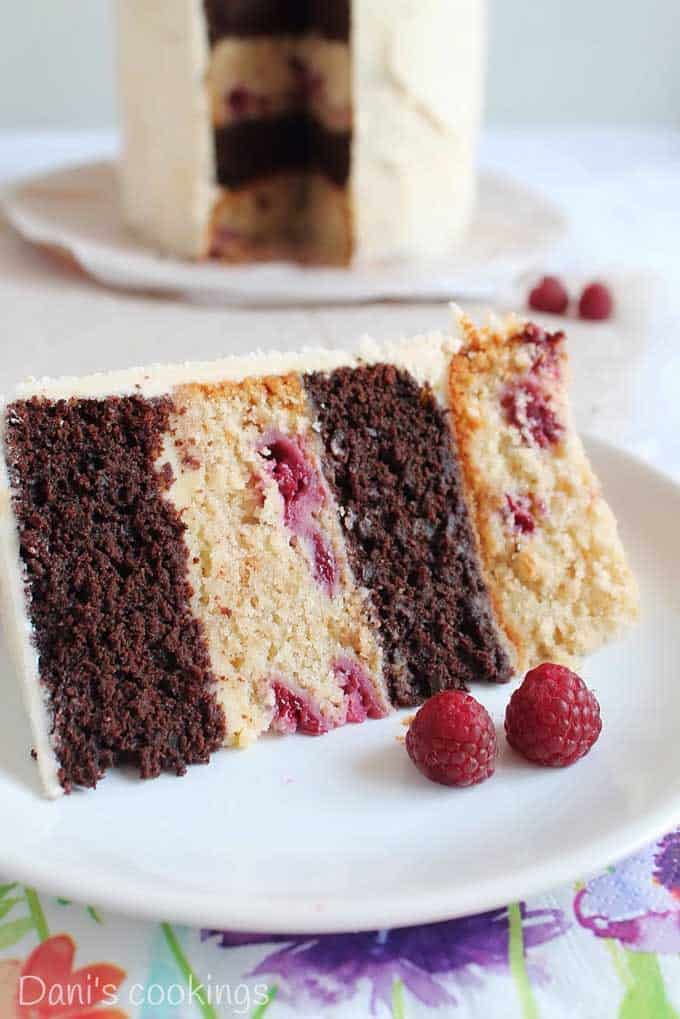 Four-Layer Raspberry Chocolate Cake
Everything is good in that cake: the look, the textures and the contrasting tastes of the layers. That is the best cake for any special occasion!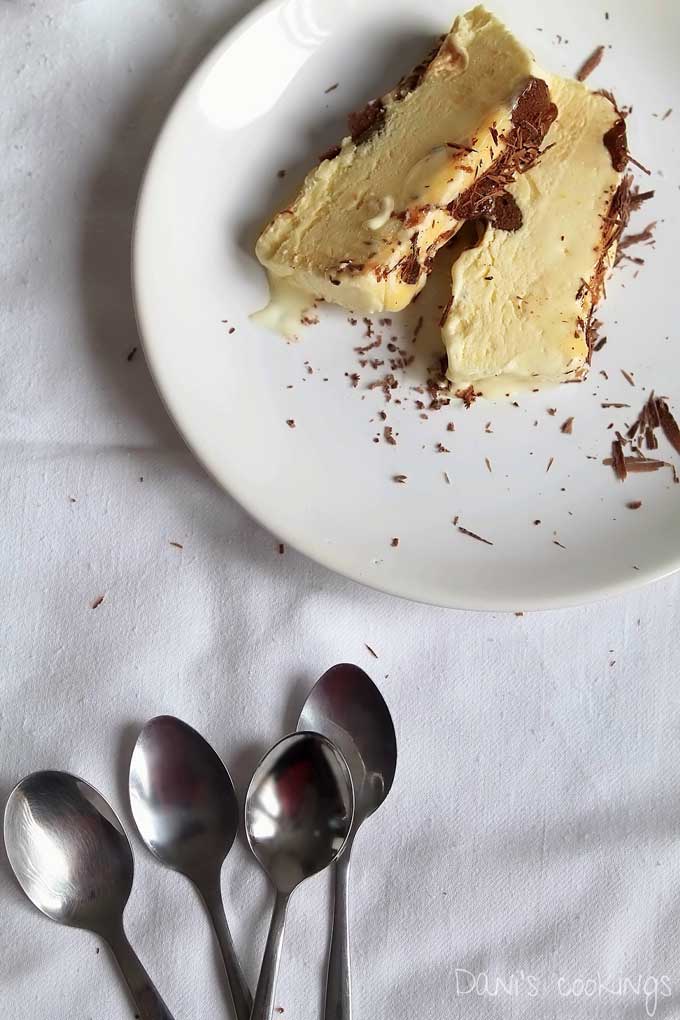 Lemon and Chocolate Semifreddo
One of the best Italian desserts in a simple and a bit fancy version. If you like the combination of lemon and chocolate you will love this semifreddo forever!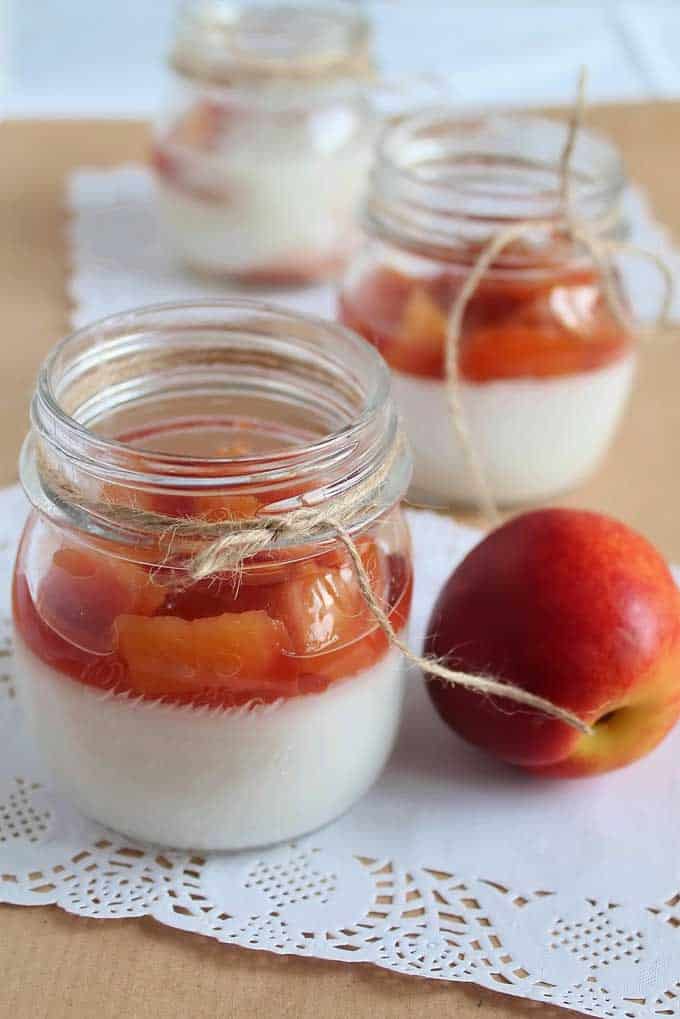 Coconut Panna Cotta with Peach Compote
Enjoy the peach season with this flavourful panna cotta! It is really easy to make and its taste is impressive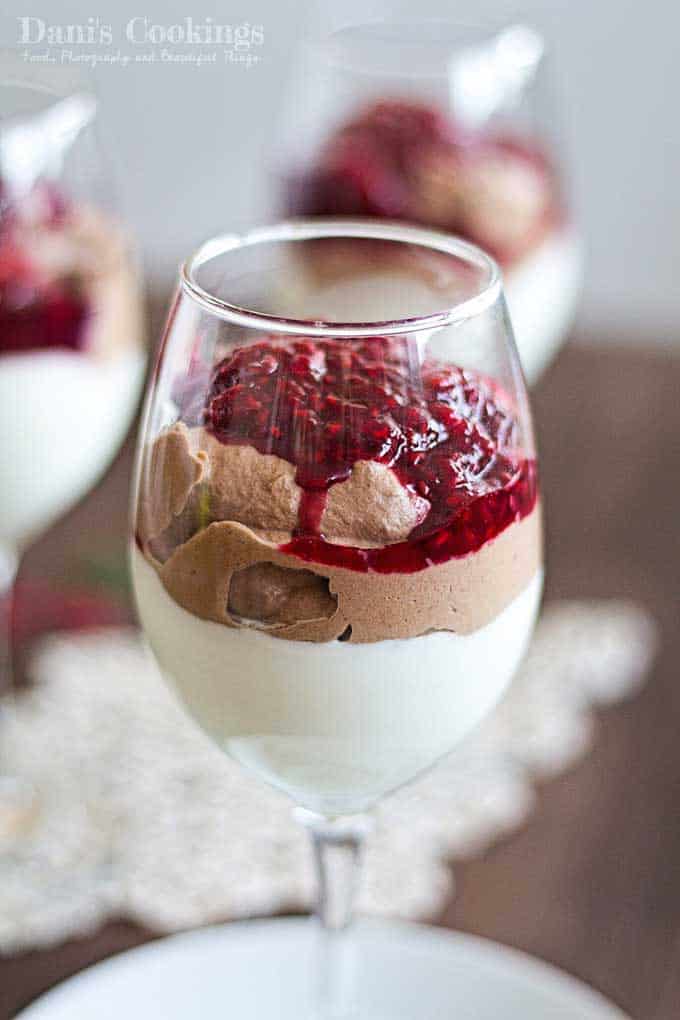 Double Chocolate Mousse with Raspberry Sauce
Nobody can resist a glass full of white and dark chocolate mousse covered by raspberry sauce. And that whole delicious decadence is made in less than an hour!
Find more amazing recipes like this from Dani's Cooking here and you can also find Dani on Facebook, Instagram, and Pinterest as well! Thanks Dani for sharing your recipes with us!
Want more great recipes?
Join our community of over 20,000 everyday cooks and I'll send you an eCookbook with 13 of my favorite desserts as a welcome gift!