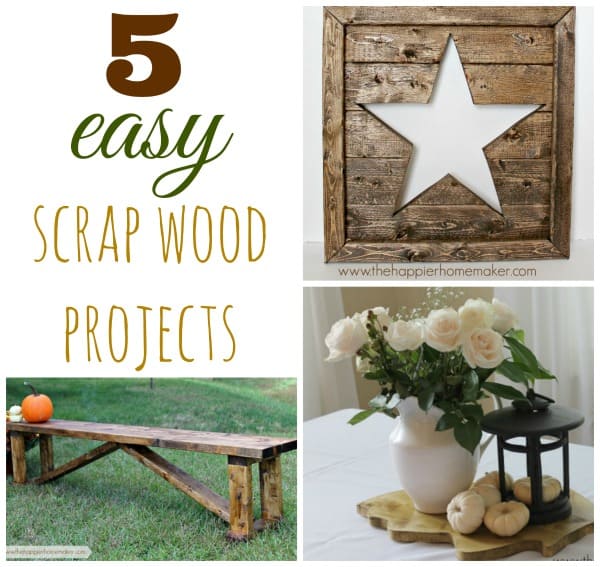 Can you believe we were snowed in almost all of last week? Geesh, this is a weird winter for us down here in NC! Since I was hanging out all week with my boys instead of working on projects I thought I'd round up five of my favorite past projects I've made with scrap and leftover wood!
One of my most popular posts ever is my DIY Wood World Map but this US version is faster to make and easy too!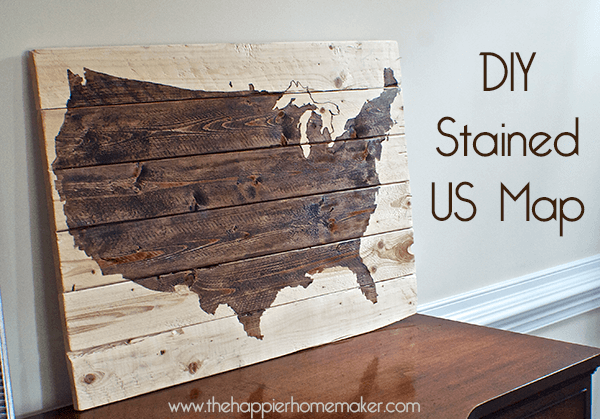 DIY Stained US Map
This Wood Cut Out Star Art is a recent project and I can't lie-it's one of my favorite things I've ever made! Ever!!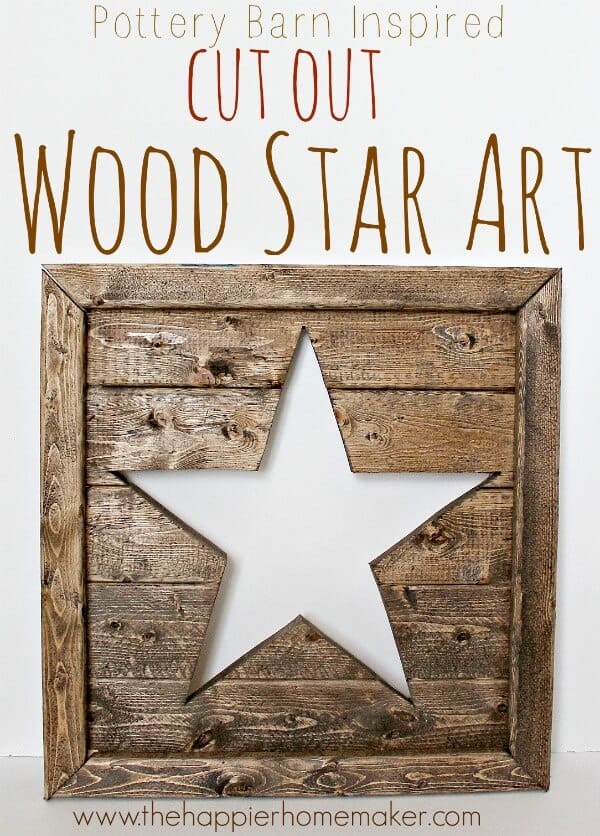 This cute little leaf centerpiece is another easy project that reignited my love for my jigsaw last autumn!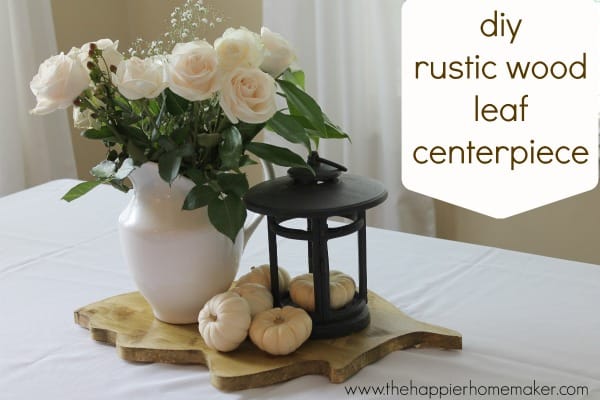 Rustic Wood Leaf Centerpiece
This iPad stand and Desk Organizer is a great DIY gift for the techie or men in your family and it takes such a small amount of wood to make!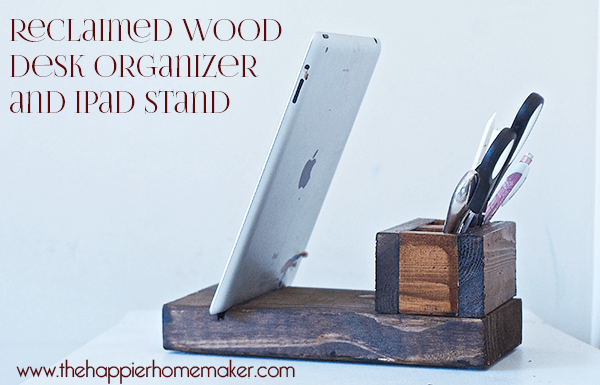 Reclaimed Wood Desk Organizer and iPad Stand

And if you're like me and have a lot of leftover wood from larger projects this little bench is the perfect way to use them!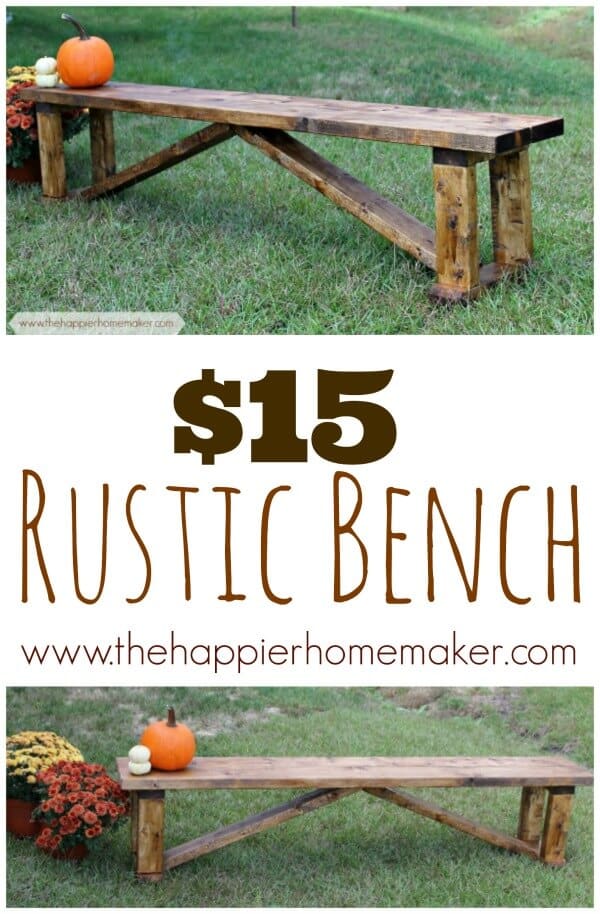 $15 Rustic Bench