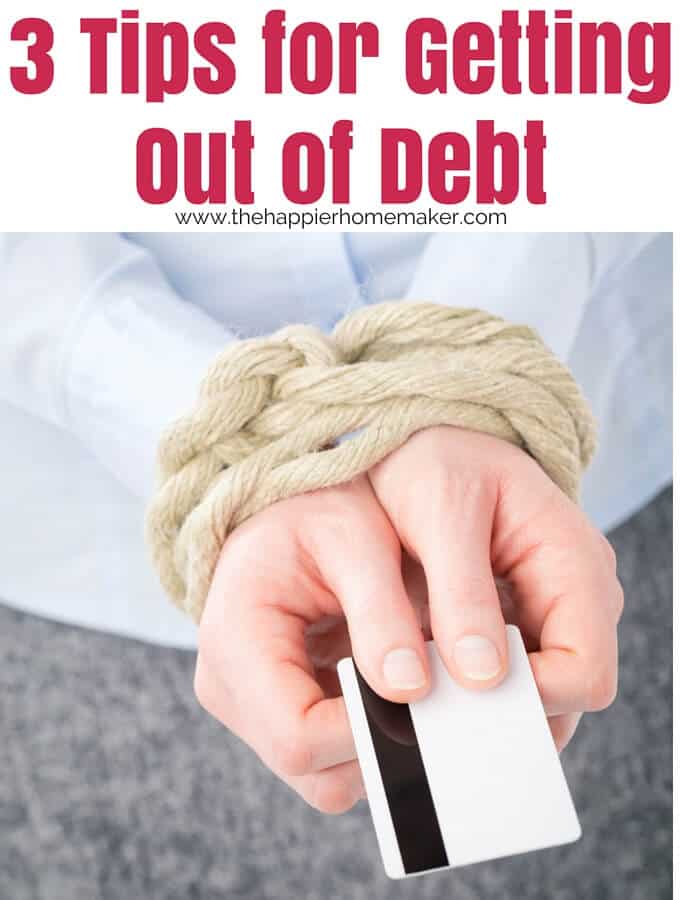 It was this time last year that I first made the decision with my husband that we were going to get serious about getting out of debt. Between credit cards and car loans and student loans we just weren't making great decisions and we definitely weren't setting ourselves up properly for retirement. A friend had gotten debt free using the Dave Ramsey "Baby Steps" so I started reading online about his methods and was totally inspired. Getting out of debt can be hard but it's so much harder to feel out of control when it comes to your finances-today I'm sharing my top 3 tips for getting out of debt.
Get on a Budget!
The single biggest thing I've learned about getting out of debt is to create a budget. We use Dave Ramsey's FREE online budget tool EveryDollar to create our monthly budgets. It's easy to set up (did I mention free?) and it helps you see where your money is going. When we sat down and made a budget it was shocking how much money we were wasting on unimportant things each month. Finding those wasteful expenses helped us to get control of that money and throw it on our debts to get them paid down faster. In fact, it helped us pay off over SIXTEEN THOUSAND dollar just last year alone without any other major sacrifices!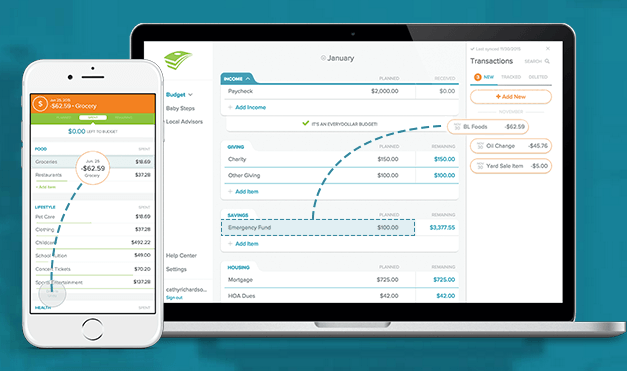 I also like that EveryDollar tracks my progress through the Baby Steps and has an app for my iPhone that syncs with my computer so I can keep track of my expenses no matter where I am-it makes it so much easier than a paper budget, and that makes it easier to stick with.
Be a Unified Front
If you're married it's important to be on the same page with your debt free journey as your spouse. We regularly sit down as a family, talk about our goals and assess how long it will take to accomplish them.
For instance, my husband is in the military and has deployed a lot in the past which makes "down time" very important to him. When we decided to try to get debt free my husband had the condition that he still wanted to go on our family vacations (like our cruise pictured below) but we made the commitment to no longer pay for vacations on a credit card-we'd save up beforehand so it was all paid for before we actually went on our trip. It does slow our progress a bit but we're still steadily moving forward towards paying off debt and are in line to be 100% debt free by the end of this year!
Talking and being on the same page also helped us decide to sell our home in North Carolina (we should close next month!) to help us move more quickly through our debt payoffs and get us in the position to be able to save up for the "forever home" we hope to buy when my husband retires from the Army.
Stay Motivated & Focus on Your Goals
Staying motivated can be hard-my favorite way to stay energized on the journey is to listen to the Dave Ramsey Show podcasts-I listen to them while I'm working out, driving in the car, even while laying in the sun on a recent vacation! In fact-here's a picture of my husband and I listening together while we were on vacation!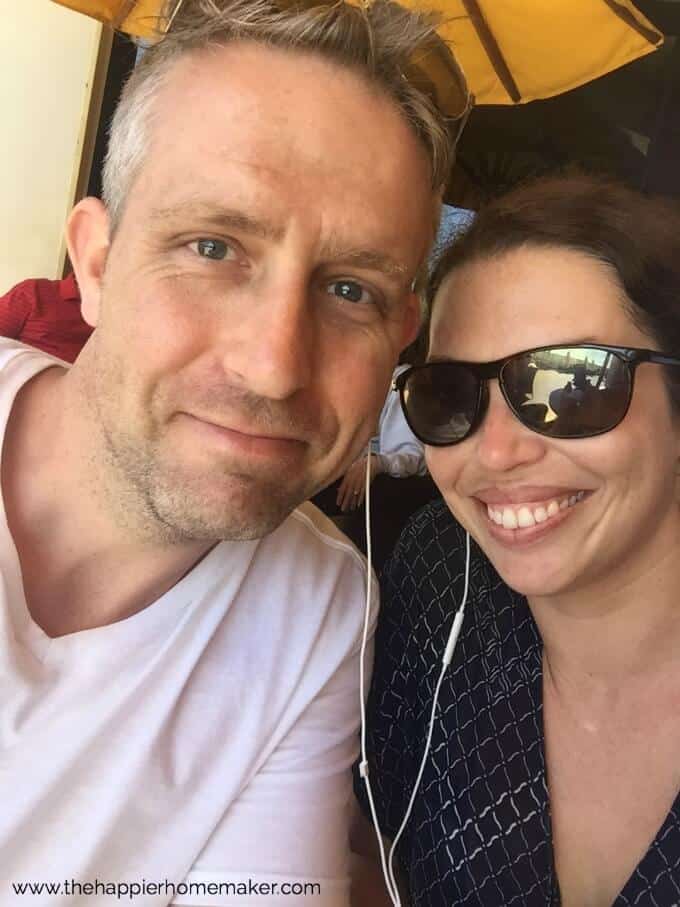 I also have my goals written on a paper on my bathroom mirror so it's the first thing I see in the morning and the last thing at night. If you're trying to get out of debt to buy a home why not put a picture of your dream home on your fridge? Or a picture of your dream vacation that you'll finally be able to take once you're out of debt? Keeping your mind on the end result helps you stay on track making smart decisions!
Are you thinking about getting out of debt? Is your household on a budget? Tell me your tips for getting control of your money in the comments below!
Thank you to Ramsey Solutions for sponsoring this post-as always all thoughts and opinions are my own!