If you're looking for Christmas Cocktail ideas, look no further! Get inspired with over 20 holiday cocktails that are perfect for Christmas, New Year's or all year round!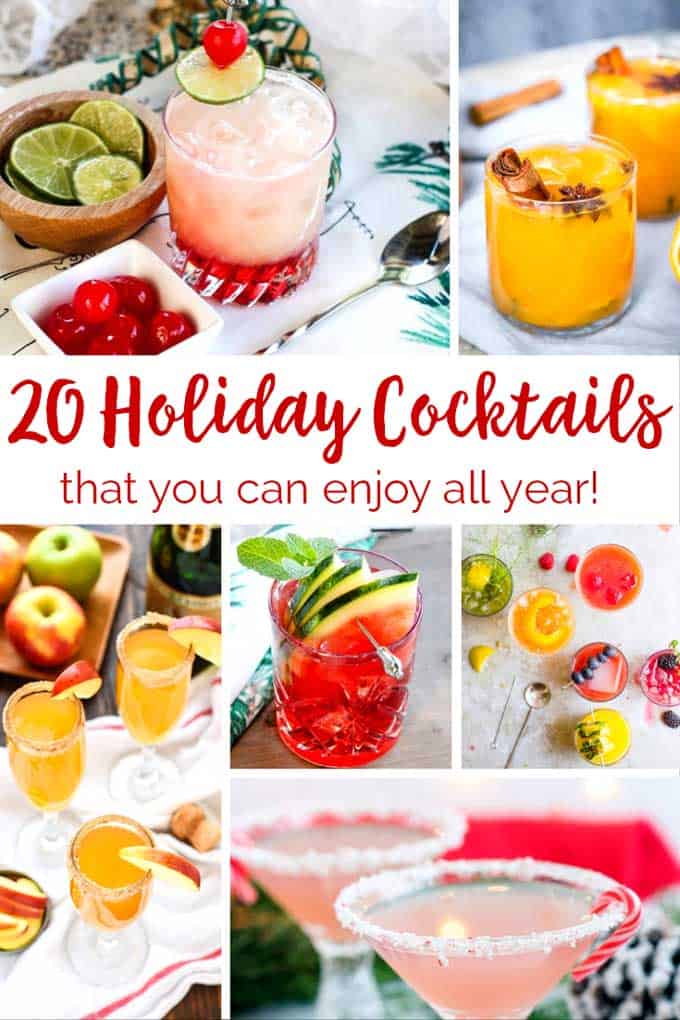 Holiday Cocktails
I love the holidays, and I love a good cocktail, so what better than combining the two! I'm on the constant hunt for new holiday cocktail inspiration so I've rounded up my favorite recipes from across the web.
What Makes a Good Holiday Cocktail?
As I gathered my list of holiday cocktails to try, I found that most fit one or more of these criteria:
a fun twist on a classic cocktail recipe
colorful, either the drink itself or the garnish
indulgent, there were quite a few chocolate cocktails in the mix!
20 Holiday Cocktails to Try This Year
Perhaps this Golden Bubbles Champagne Cocktail from withfoodandlove.com should be on your New Year's Eve menu?
Peppermint most definitely reminds me of Christmas so what better for a Christmas cocktail? Try this Peppermint Infused Gin Cocktail from asideofsweet.com.
The North Pole Cocktail from halfbakedharvest.com would be the perfect signature drink for your holiday party.
If you're looking for a colorful holiday cocktail, look no further than these Fresh + Fun Cold-pressed Gin And Juice Cocktails from withfoodandlove.com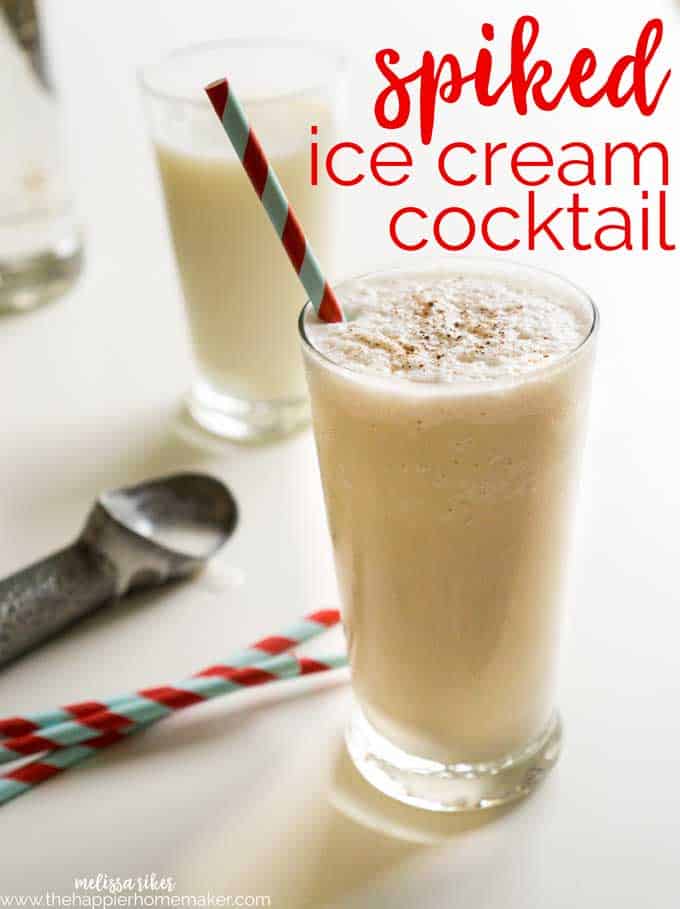 Inspired by Canadian friends, I shared this Spiked Ice Cream Cocktail aka "Moose Milk" while my husband was attending an international course in the UK a few years ago.
The flavors of this Island Champagne Cocktail from mantitlement.com will make your forget it's chilly outside this winter!
Mint always fits the bill around Christmas time, so this Minty Manhattan from mantitlement.com is the perfect Christmas cocktail.
This Honey Mint Whiskey Mojito Cocktail Recipe from everydaydishes.com is right up my alley!
If you're watching your calories I recommend trying this Coconut Water Skinny Cocktail from everydaydishes.com.
For a twist on mulled cider, try this Mulled Mandarin Juice from useyournoodles.eu
New Year's calls for fun cocktails like this Bring In The New Year With This Cocktail Cooler from mymelodrama.com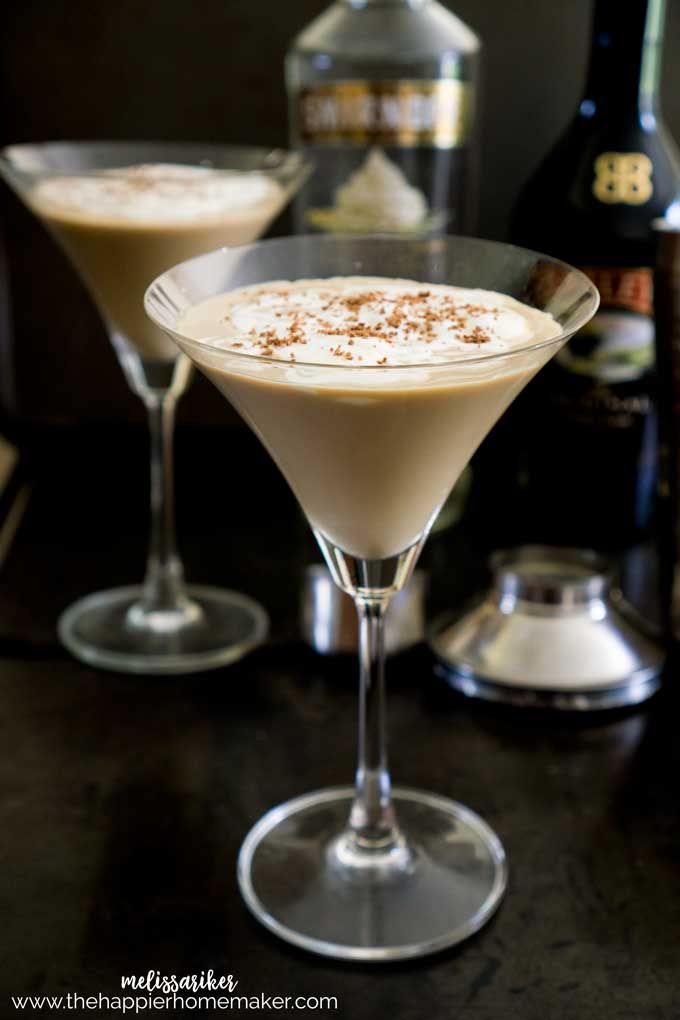 For a chocolate indulgence, try this Mudslide Latte, old oldie but goodie I wrote up a few years ago.
You can still have tropical flavors in the winter with this Pineapple Coconut Champagne Cocktail from pineappleandcoconut.com.
New Year's Sunset Champagne Cocktail from sarahhearts.com is another New Year's Eve cocktail worth trying.
This Grapefruit-lime Cocktail With Ginger And Rosemary from useyournoodles.eu is just bursting with energizing flavor!
You can't go wrong with bubbles, like this Prosecco Cocktail from thecharmingdetroiter.com.
Not too sweet and perfectly bubbly describes the Mwm New Year's Eve Cherry Bomb from noshingwiththenolands.com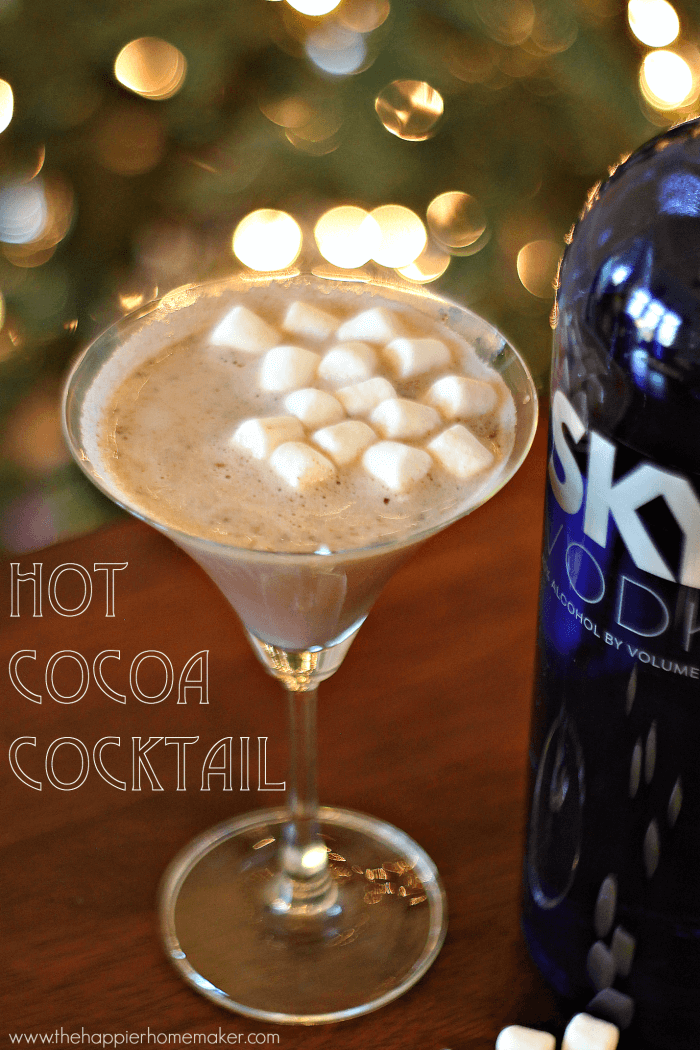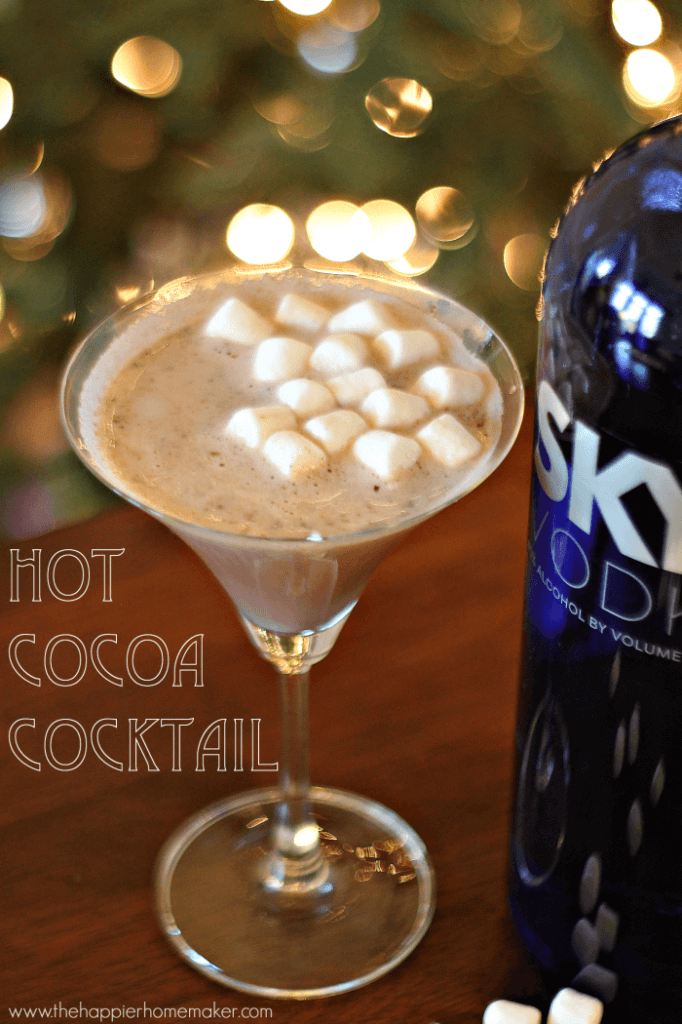 My Hot Cocoa Cocktail spikes your favorite winter treat for a fun winter cocktail.
Thanksgiving would be perfect with the addition of this Apple Cider Champagne Cocktail from wellplated.com
The Aperol Spritz from platingsandpairings.com is a classic holiday cocktail recipe.
For a non-alcoholic holiday cocktail, try this flavorful Watermelon Cherry Mocktail from slapdashmom.com
Another taste of the tropics that fits perfectly with Christmas is this Pineapple Holiday Mocktail from slapdashmom.com
Finally, how perfect that our last cocktail be The Last Word Cocktail Recipe from pinchandswirl.com
What are your favorite cocktails to enjoy over the holidays? Let me know in the comments below so I can give them a try this Christmas and New Years!