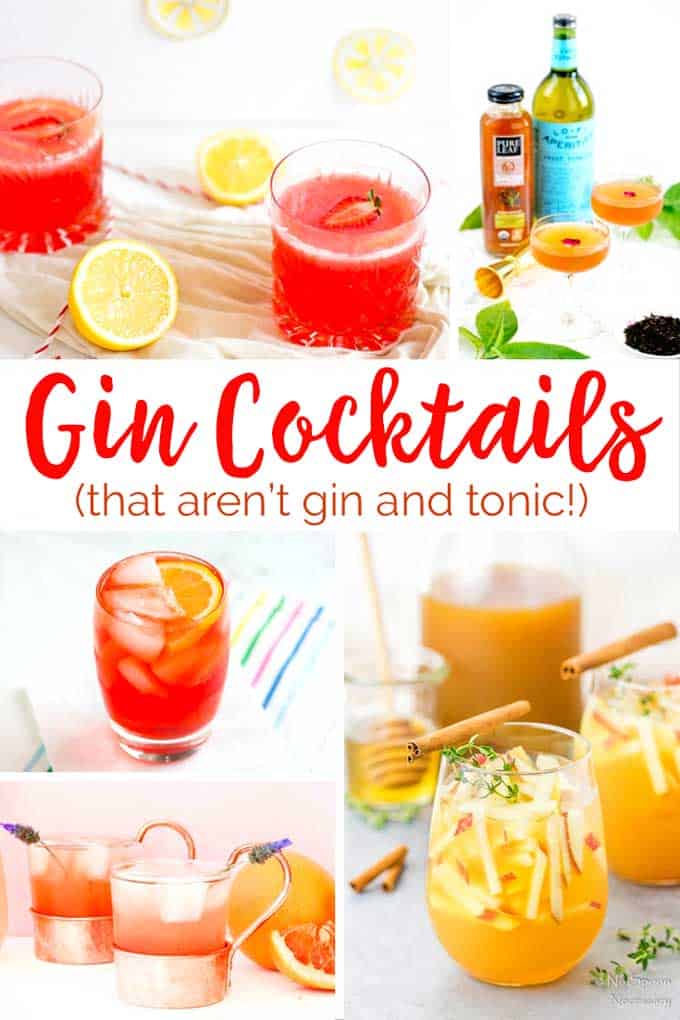 When it comes to cocktails, gin is normally my alcohol of choice-especially since moving to the UK last year where it's a particularly popular drink! While a gin and tonic is a classic, sometimes it's fun to experiment and try new cocktail combinations, which is why I wanted to share these 20 gin cocktails with you today-and not a gin & tonic in sight!
Rosemary Gin Fizz Cocktail Recipe from inspiredtaste.net
Rosemary Honey Gin Rickey Cocktail Recipe from brendid.com
Aviation Gin Cocktail from platingsandpairings.com
Sloe Gin Fizz Cocktail Recipe from inspiredtaste.net
Cucumber Lemonade (with Gin!) from abeautifulmess.com
Strawberry Rose Gin Fizz from dessertfortwo.com
Blueberry Gin Sour from unusuallylovely.com
Black Tea & Gin Cocktail Recipe With Vermouth from asideofsweet.com
Lavender Grapefruit Gin Buck Cocktail from sugarandcloth.com
Galvanina Grapefruit & Rosemary Gin Cocktail from wallflowerkitchen.com
Cranberry Gin Cocktail from laurencariscooks.com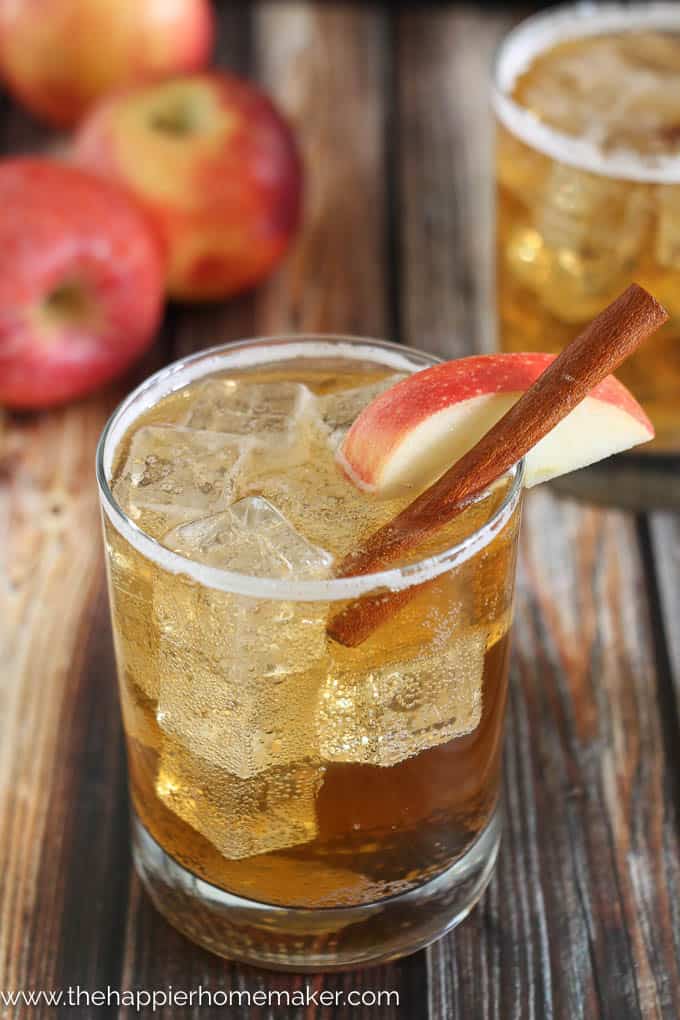 Apple & Gin Autumn Cocktail from nospoonnecessary.com
Clementine Gin Fizz from thecharmingdetroiter.com
Aviation Gin Cocktail from platingsandpairings.com
The Blushing Bride: A Simple Gin Cocktail from thecharmingdetroiter.com
Aperol Gin Cocktail Recipe from garnishwithlemon.com
Perfect Southside Cocktail Recipe from inspiredtaste.net
Watermelon Gin Punch from garnishwithlemon.com
Strawberry Campari Gin Cocktail from look-what-i-made.com
April Showers Cocktail from culinaryginger.com
By the way have you tried sloe gin? I had never heard of it until I moved to England where almost all of my friends make their own-they collect wild sloe berries (a variant of wild plum apparently according to this article) and soak them with a bit of sugar and gin for months (or years) to make a sweet liqueur perfect for sipping-it's delicious alone or in cocktails, I'll miss it when I move back to the US next month.
What is your favorite gin cocktail? Leave me the recipe in the comments and I will give it a try!