Make busy weeknights run smoothly with these 20+ make-ahead Crockpot Freezer Meals. These delicious slow cooker recipes can be prepped ahead of time and go from freezer to Crock-Pot, making dinner stress free!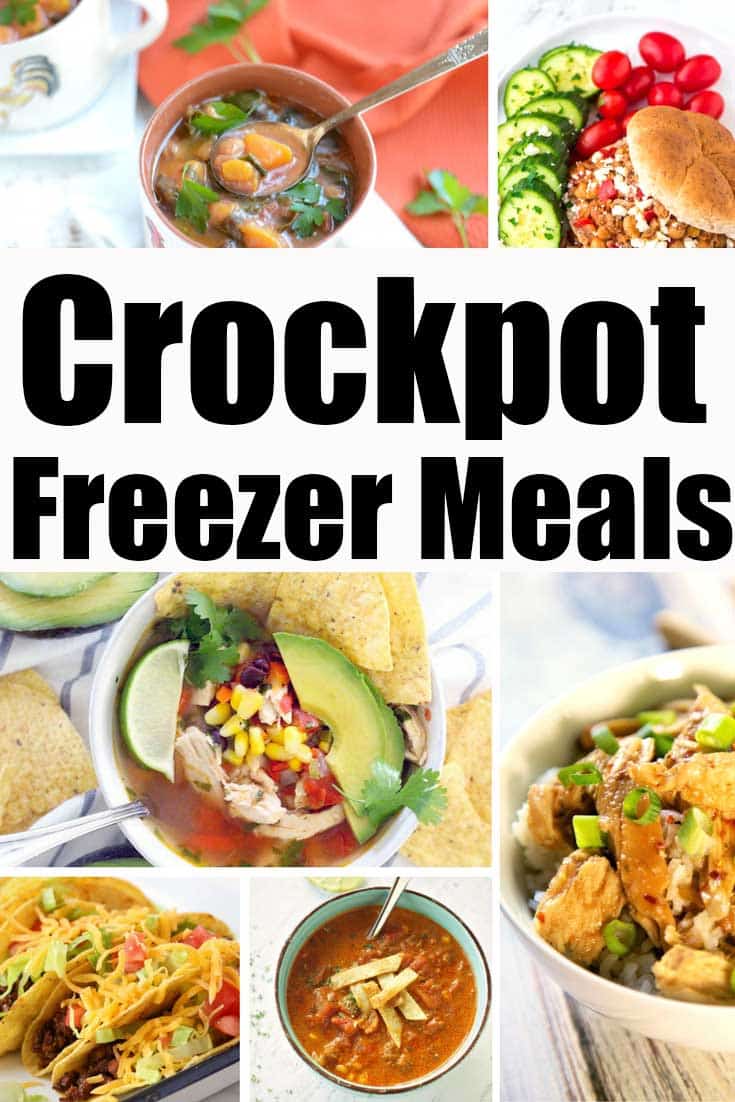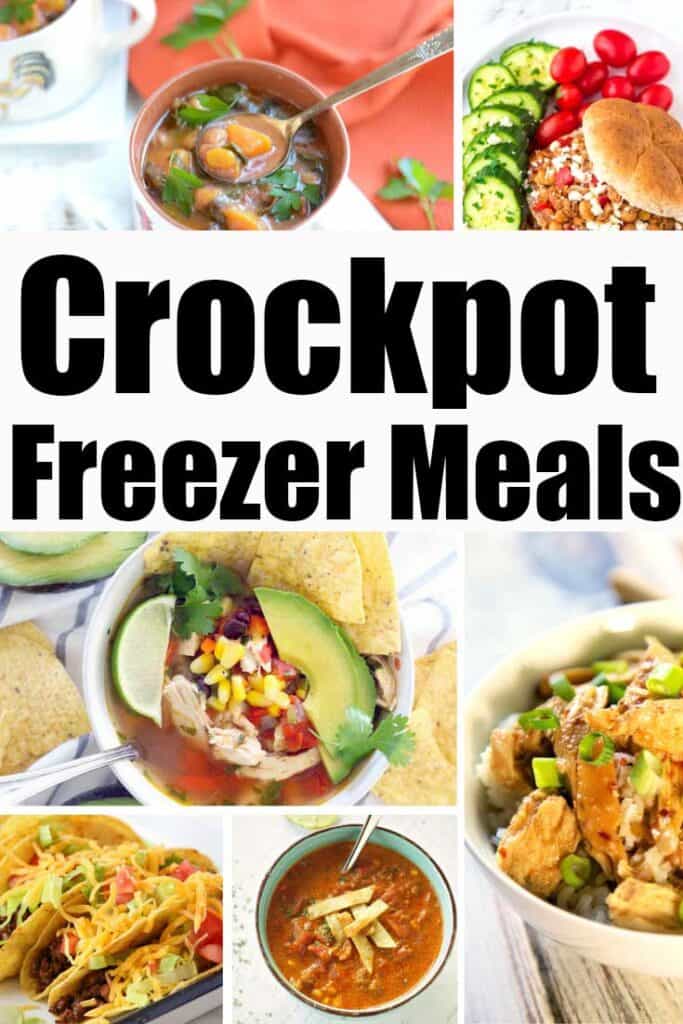 Crockpot Freezer Meals
I'm closing in on the second week of school for my boys at our new home in Georgia and I have to say that the learning curve has been pretty significant with new routines, new school, not to mention that most of our belongings are somewhere on a cargo ship in the Atlantic Ocean!
One thing I always know is that with the new school year organization is key. I try to prep as much as I can for the things I can control to make it easier while everyone adjusts to the new routines.
One of the best ways to simplify the busy weeknights, especially during the back to school transition, is to make crockpot freezer meals!
What are Crockpot Freezer Meals?
These delicious recipes can be prepped ahead of time and frozen. Then simply thaw overnight and throw into the  crockpot in the morning for a stress-free meal in the evening.
It doesn't get much better than that! Here are some of my favorite family-friendly freezer to crockpot meals for back to school:
Why I Love Crockpot Freezer Meals
no cooking is involved in the prep
they cook up without any prep time and don't taste like leftovers
they can help you save money if you prep them in batches and time them with store sales
How to Prep Crockpot Freezer Meals
Simply combine the ingredients in a large freezer bag, squeeze out excess air and seal. Label the bag with the meal name and the date and store up to three months. Here's what you'll need:
21 Crockpot Freezer Meals for Busy Weeknights
Get ready to enjoy a stress-free evening with any of these delicious crockpot freezer meals!
So are you running around crazy from back to school time right now? What are your favorite dinner solutions for busy nights? Let me know in the comments!
Want more great recipes?
Join our community of over 20,000 everyday cooks and I'll send you an eCookbook with 13 of my favorite desserts as a welcome gift!